Didn't do much on Friday because I was feeling a bit sick, worked all day and then went out to dinner- called it a night after.
Top: H&M
Legging: American Apparel
Bag: New York & Company Faux Snakeskin Bag (courtesy of New York & Company)
Sandals: Zara
Sunglasses: Chanel 5120
Fedora: Forever 21
One more pic after the jump…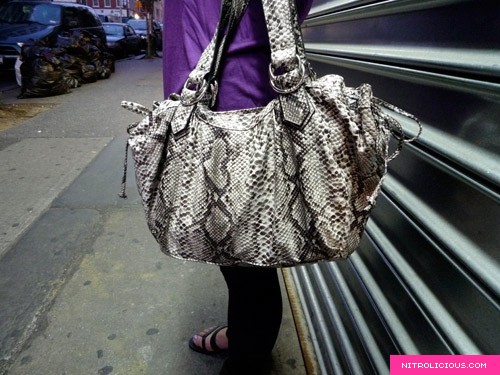 Cute bag right? I would never know New York & Company came out with such a cute faux snakeskin bag, the brand is in my radar now- more about them in a few days! Thanks for the bag!
Tags: