Rockin' the Nike Sportswear China Windrunner that was gifted to us! Dope!
Despite the thunderstorms yesterday, nothing held us back to attend the Nike Olympic Dim Sum Luncheon at Golden Bridge Restaurant in Chinatown. Nike invited 50 guests (mainly Chinese) for an afternoon of Dim Sum and Lion Dance entertainment to celebrate Chinese athletes as they prepare for the 2008 Olympic Games in Beijing- which is just a few days away (08.08.08). We were gifted with exclusive Nike Sportswear products- China T-Shirt and China Windrunner (as shown above). It was definitely a great event to build energy among the Chinese in the industry, it was fun and entertaining. What more can you ask when you're fed, dressed and entertained? Thanks for the great luncheon Nike and Tony!
More pics after the jump…

The boxes full of prezzies for us!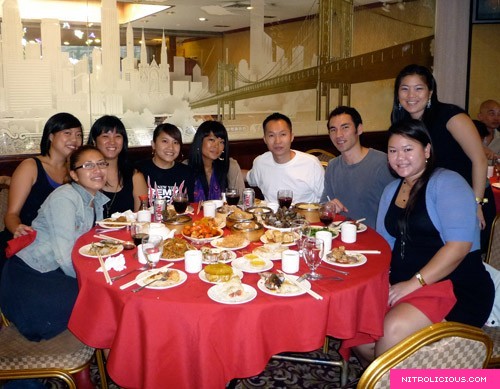 The Awesome Group: Kat, Linyee (Theme), Me, Christine (Complex), YM (Freshess / Sneaker News), Sorry forgot the last 3 people's names (please remind me)!

Round 1…We were hungry!

Round 2…Still going…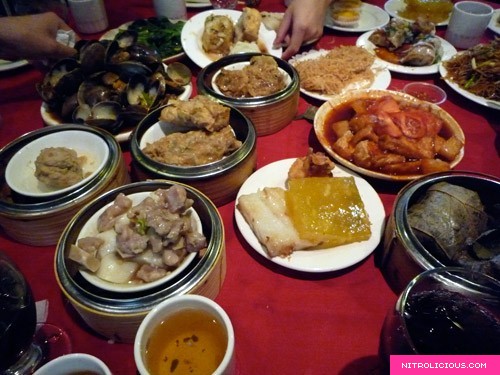 Round 3…Just about finished…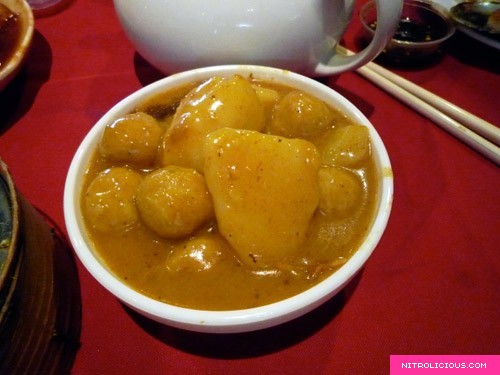 Well may be just one last curry fish balls and potatoes…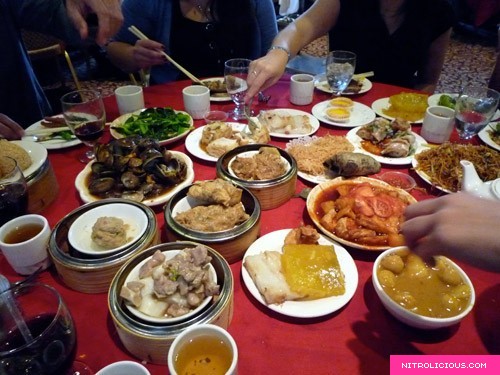 Just kidding, we added a few dishes haha- we are pigs!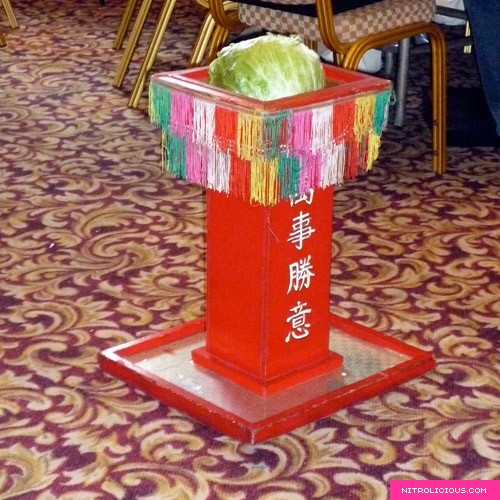 The Lion Dancers were all rockin' Infrared Air Max 90 Current kicks with Nike socks too, how dope is that?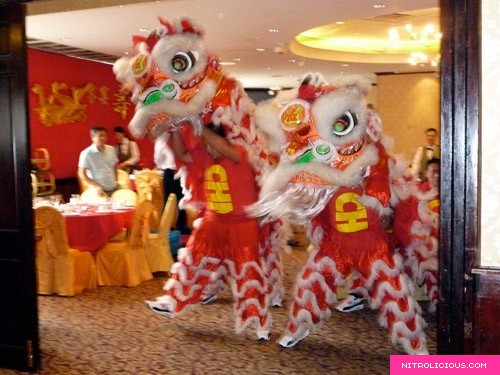 We also got gifted the Nike Sportswear China T-Shirt, like the one's the Lion Dancers were wearing!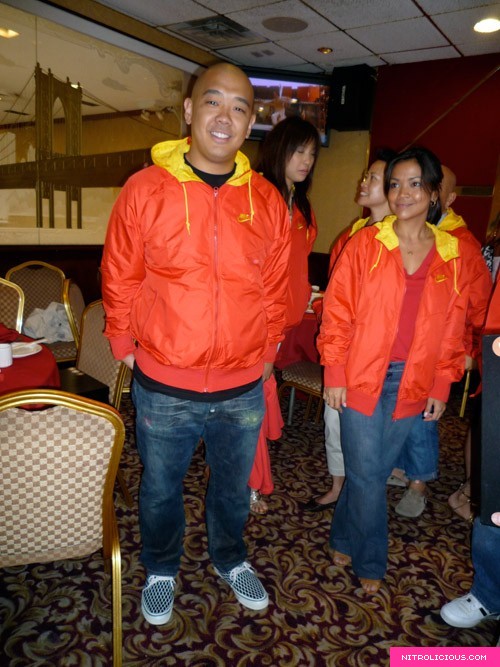 Jeff Staple was there too…
—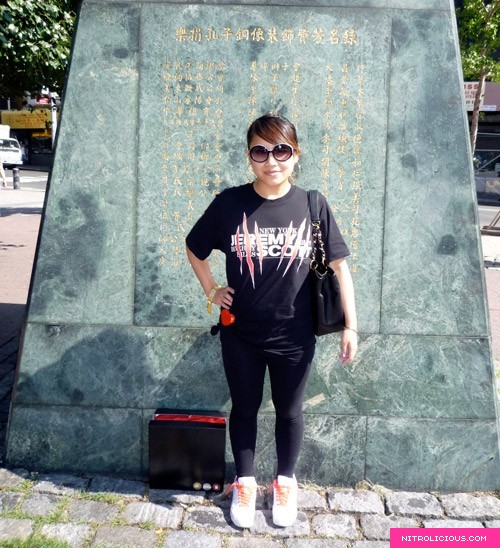 After dim sum dropped Christine off to take the bus to Flushing and of course pose for an outfit pic!
T-Shirt: Jeremy Scott (courtesy of Fruition)
Legging: American Apparel
Kicks: Nike iD Air Max 90 – White Patent/Infrared
Bag: Chanel GST
Sunglasses: Chanel 5120
Brooch: Dee and Ricky Red Heart Brooch (courtesy of Dee and Ricky)
Earrings: H&M
Categories: entertainment/events gifts outfits streetwear
Tags: