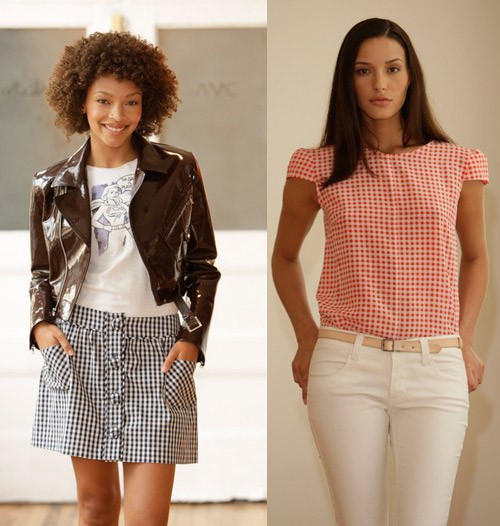 Supergirl Collection Preview
Three childhood friends, Alice Roi, Laura Poretzky (Abaeté) and Lonstein Gruss (Shoshanna), came together to collaborate with Warner Bros on a "Supergirl" Collection. The deal was put together by Alice Roi's husband Marc Beckman, founder of Designers Management Agency, whom was approached by Warner Bros. The collaboration is a "long-term, global Supergirl branded contemporary sportswear line, ready for resort selling". Some of the pieces in the collection consists of "a patent leather motorcycle jacket (very much inspired by Roi's downtown aesthetic), a gingham romper (which has become a signature in Lonstein Gruss' collections) and a pleated wool dress (clearly inspired by Poretzky's uptown look)" and "wholesales between $23 and $193, is being targeted to high-end department and specialty stores worldwide". Warner Bros. plans to preview the line at the MAGIC show in Las Vegas next month.. Besides apparel, they plan on launching Supergirl fragrance, footwear, children's wear, outerwear, swimwear, handbags and other accessories.
The Supergirl shield logo is placed subtlety throughout the collection — embroidered on a button, branded on a snap or stamped on a small leather patch on the pocket of a pair of jeans. The first collection is made up of about 35 pieces and includes wool day dresses, silk party dresses, silk blouses, cotton skirts, patent leather jackets, a twill trenchcoat and cotton twill denim jeans.

"The whole idea behind the Supergirl shield is a feeling of empowerment — when a girl wears the clothing, she will feel empowered. That's what we want to get across with this collection," he said. "The voices of the girls behind the symbol of empowerment will be the three designers." via WWD
I wish I can see some detail pics, I want to see the shield logo. The patent leather motorcycle jacket is super cute dontcha think?
More pics after the jump…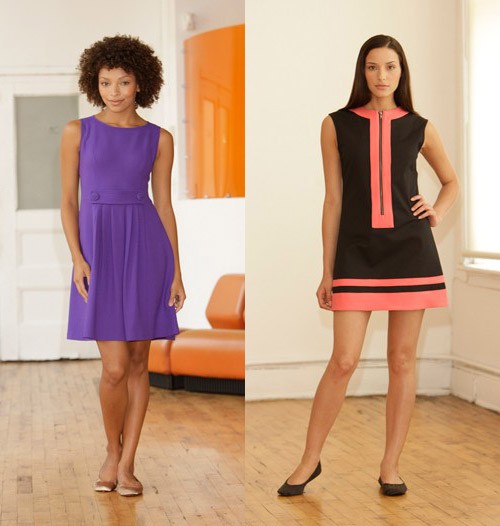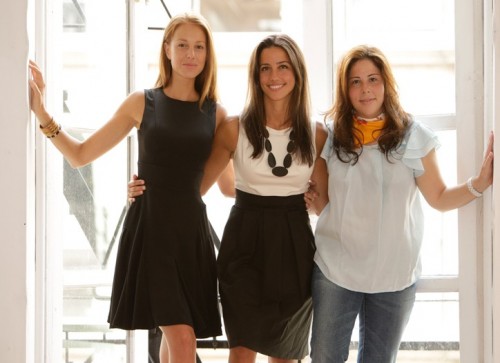 Laura Poretzky, Shoshanna Lonstein Gruss and Alice Roi
Categories: fashion
Tags: