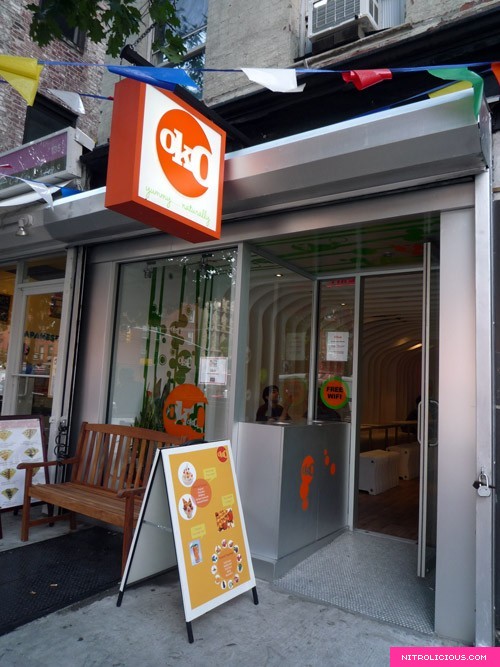 Öko Yogurt & Tea
137 First Ave.
New York, NY 10003
After lunch last Thursday, me and Minya passed by this cutesy spot called Öko Yogurt & Tea it was perfect since we wanted some dessert. What better way to digest your food with some yogurt, we were both very amazed as we stepped in because the ambience is very superfuture and interesting. The best part is that almost all the materials including the furniture is eco-friendly, you can learn more here. The shop lady told us that the yogurt is all natural and is Greek yogurt made fresh from a Greek couple in Queens. Besides the typical original flavor, they offer Chocolate, Wild Berries and Banana- our choice was the Chocolate. The chocolate yogurt was smooth and icy and tasted more like ice cream than yogurt (at least to both of us)- it was good, I went for the plain since I was a bit full from lunch but they offer a lot of toppings as well. If you haven't tried this spot, check it out when you get a chance- I'll def go back for more! Yummy!
ÖKO means ECO in several European languages
More pics after the jump…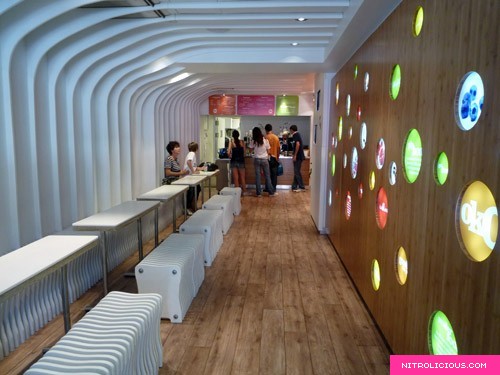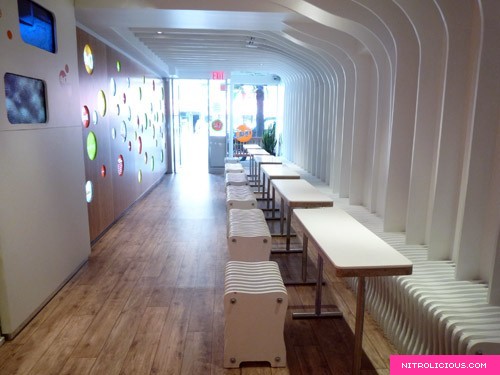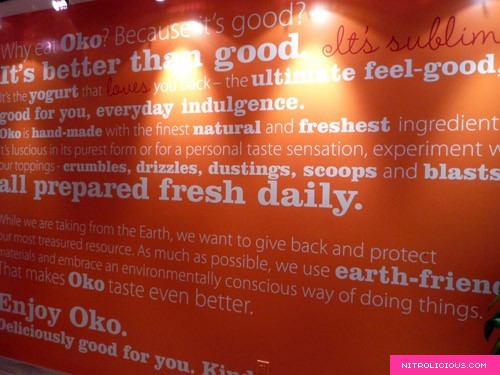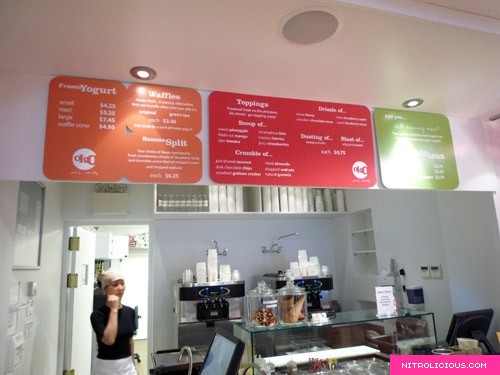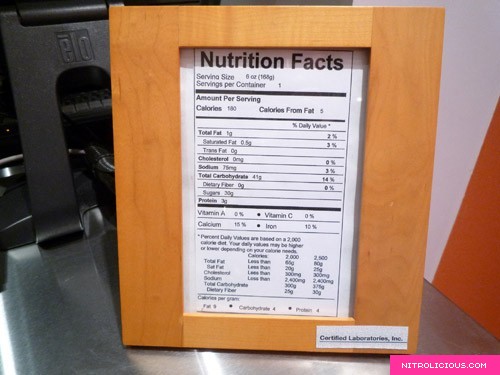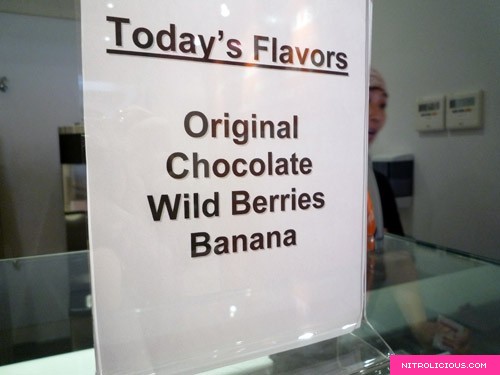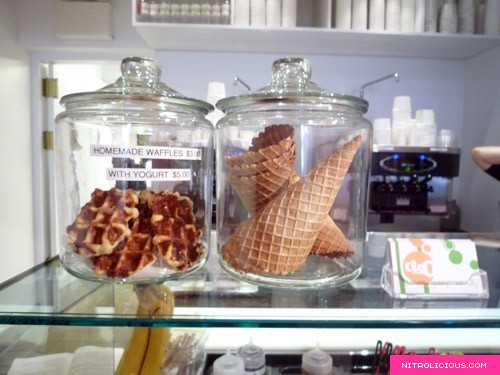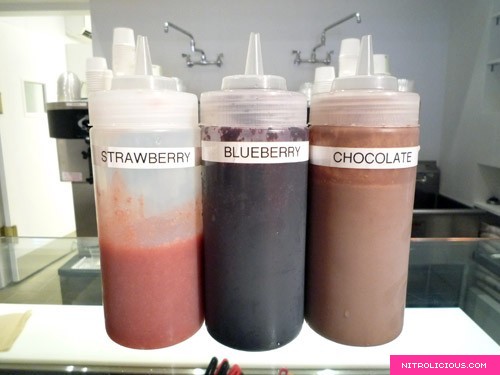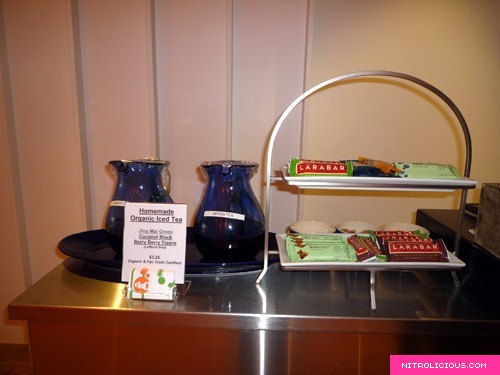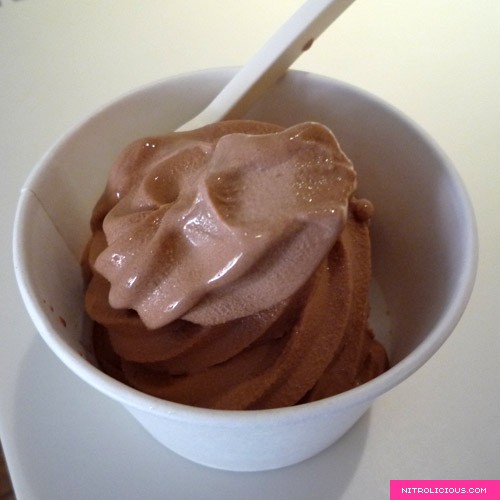 Chocolate Yogurt…YUM!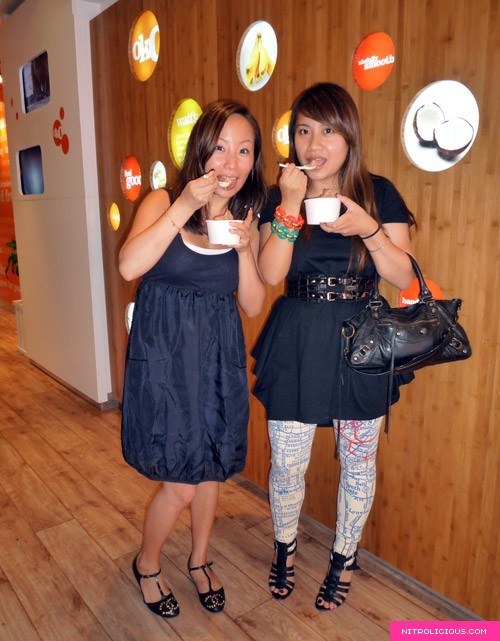 Minya and Me enjoying our chocolate yogurt!!
Categories: eats
Tags: