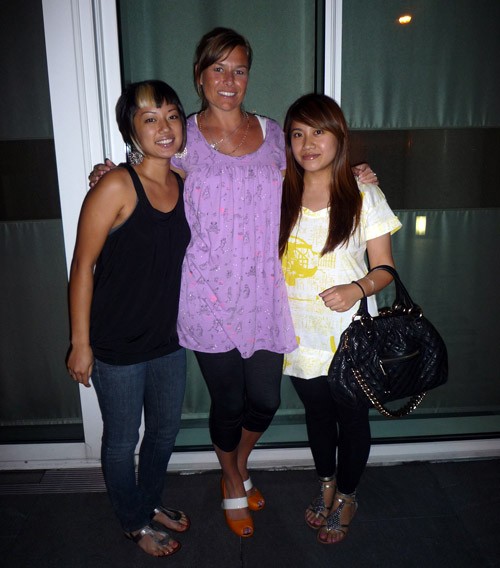 Jessica, Laurel and me ~ YM was the cameraman haha
Last Saturday was crazy, took my babies to the vet to get their annual shots then met up with Mark, April and YM to shop at Bloomingdales. Afterward, Laurel (Nike) invited me, Jessica (Fatlace/The Foundation) and YM (Freshness) to dinner. They left the restaurant up to my descretion so I chose Perry St, I've heard great reviews of that spot and when it first opened you needed a month in advance to get a reservation- the food and ambiance lived up to our expectations (review to come). Fun times, thank you so much Laurel you rock! Again, Laurel was rockin' some dope shoes- they're United Nude, me and Jessica were sweating it haha!
More pics after the jump…
T-Shirt Dress: UNIQLO
Legging: American Apparel
Bag: Marc Jacobs Stam
Sandals: Sam Edelman "Ginger"
Sunglasses: Chanel 5120
Bangle: Coach (courtesy of Coach / Brickfish)

Cute Coach bangle right? It totally matched my bag haha! Luv it thanks, Ashley!!!
Tags: