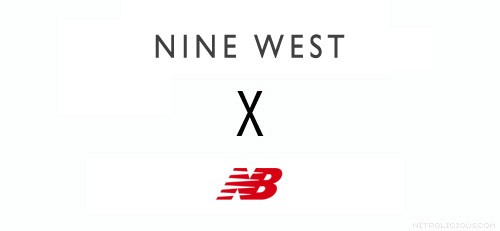 Nine West and New Balance announced today that they have entered into an agreement to license, create and distribute a fashion-lifestyle footwear collection that brings together New Balance's innovative performance and materials technology with Nine West's renowned fashion styling.
According to the press release, the initial collection will offer active lifestyle fashion footwear with performance technology, and will be available in a limited distribution nationwide and internationally for spring 2009. The collection will be designed in partnership with Fred Allard, Nine West Creative Director, and Savania Davies-Keiller and Roberto Crivello, New Balance Creative Directors. Material, color and design direction will come from both parties in a true collaboration of talent.
Manufacturing and production for the collection will be split between the companies: New Balance will be responsible for the innovative material direction and insole technology while Nine West will be responsible for soft-tech styling and trend-right color. This effort will be supported by an integrated marketing campaign, including public relations, events, and a combination of digital and traditional media.
What do you guys think about this collaboration? I'm a fan of Nine West but not so much of New Balance, to be honest the best NB shoes comes out of Japan but I await for the product images to make my final judgment. Hope this marriage is a chic and comfortable one!
Tags: