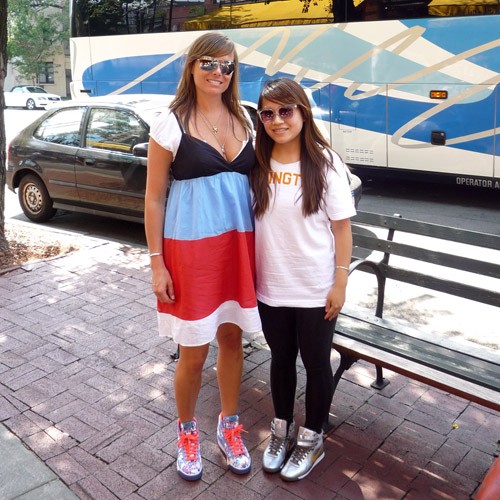 Laurel and Me @ Da Silvano
This past week was great, I had a few friends visiting- Laurel (Nike) from Portland, Johnny (PrivacyWear) and Khue (Verum) from Los Angeles! I've been talking to them for quite awhile but finally I got to meet them in person, great times. Check out Laurel's dope Nike Blazer, don't sweat it just yet- it's not for sale…I luv it, she's got so many stares that day ha! Laurel invited me to lunch at Da Silvano (thank you) then I took her around shopping, of course I bought tons of stuff as usual haha. Afterward, the cute couple Johnny and Khue invited me, YM (Freshness) and Phil (KDU) to have dinner at Barmache (thank you). After dinner they wanted to chill some more so we headed to get dessert at ChikaLicious, the wait was long but it was well worth it. I hope I was a great host to you guys, come back soon! Miss you guys already!!
More pics after the jump…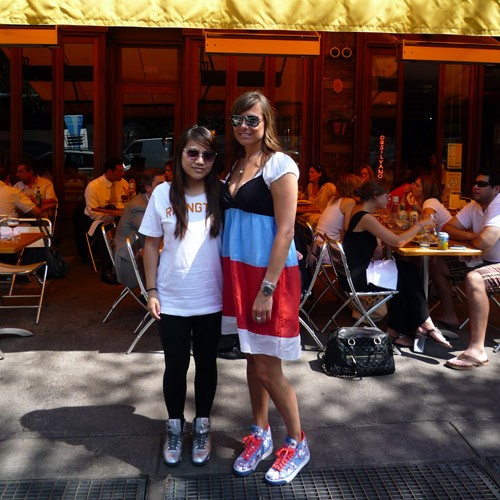 T-Shirt: ARC "Rivington" (courtesy of Rivington Club)
Legging: Rogan for Target
Kicks: Nike WMNS Aerofit High – 'Moon Boots' (courtesy of Nike/Laurel)
Bag: Balenciaga First
Sunglasses: Forever 21 Retro Clear
—
At night..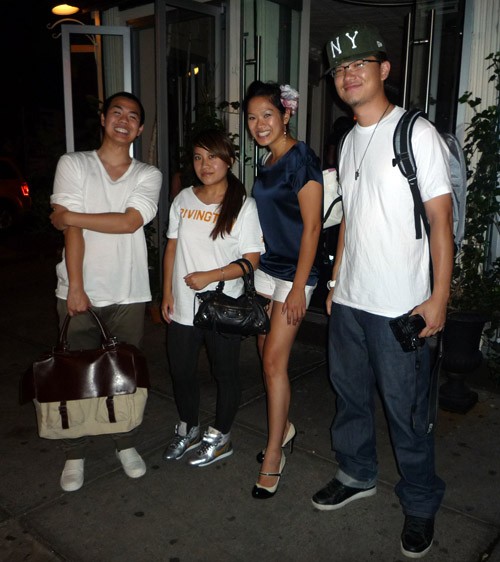 Johnny, Me, Khue and Phil outside of Barmache

Johnny, YM, Me and Khue

Khue and Johnny ~ sexy legs K!

Phil was snapping up pics as usual haha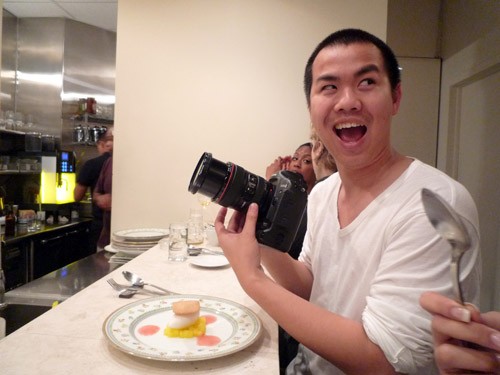 Damn check Johnny's camera, sh*t was mad heavy…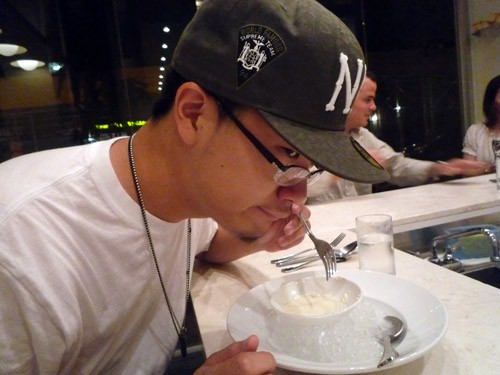 Phil killed the Cheesecake…YUM!
Categories: outfits
Tags: