Arnaud and Me
This past Saturday, July 19th was another dope ALIFE Sessions, it was Three 6 Mafia and Aux Raus performing that night in the courtyard. First up was Aux Raus, an Amsterdam based techno punk band, never heard of them before and the performance was a bit too crazy for my taste but a great experience indeed haha. Afterward, Three 6 Mafia came thru and gave a dope performance despite the hot and humid weather. DJ Paul and Juicy J went from song to song but in between they didn't forget to interact with the crowd, they've made funny remarks and asked some "juicy" questions haha. Since I was up front, DJ Paul noticed my sandals and said they were "cool" and asked where they're from- super funny (I have it on video, stay tuned). The funniest thing was when DJ Paul came in with his "gasoline" container I thought he was about to light up a fire or some sh*t but when he started drinking it I laughed- it was just beer in there…oops haha! I enjoyed my night as usual, bigups to the good peeps at ALIFE for bringing dope mini concerts to us for free and the dope tees too. Respect!
*On the side note: I left before the paint incident, but I was told by of what happened when I went to ALIFE on Sunday! Totally messed up, haters!
Make sure you look at all the pages, there's 4 pages of pictures!
More pics after the jump…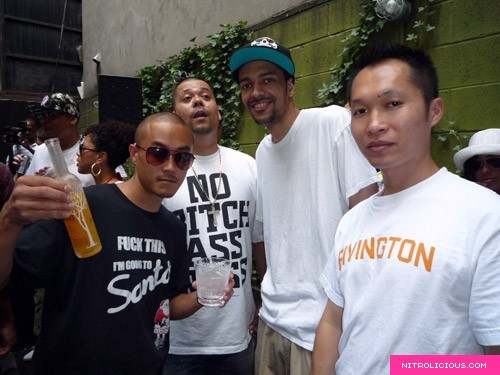 Spencer, Chris, Rosco and YM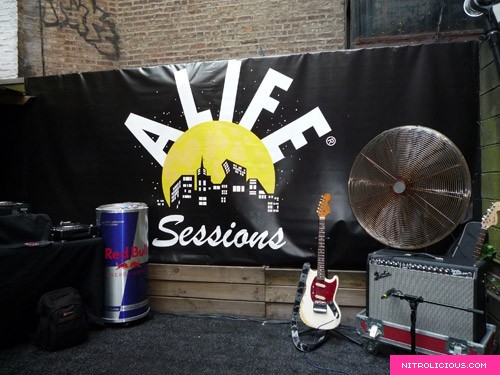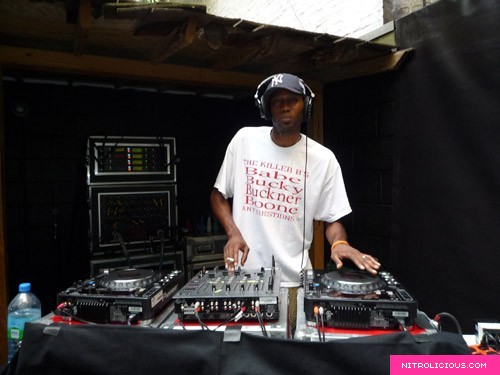 Chris Vidal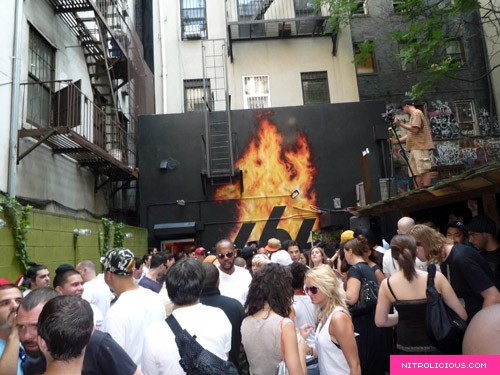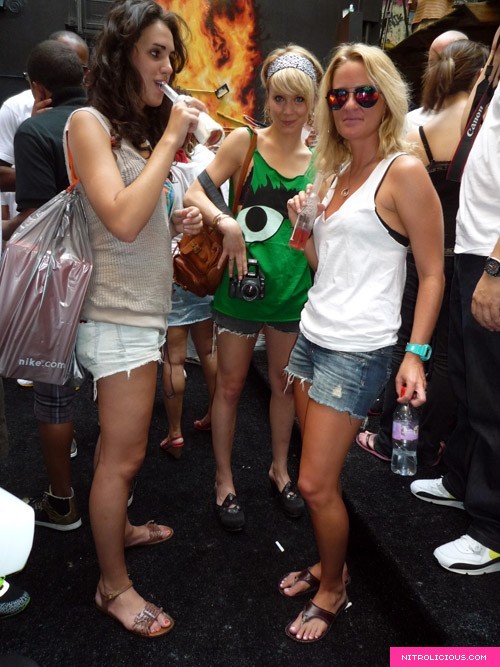 The lovely chicas at The Foundation

Me and Chris holding out front row seats haha…

John Brown from The White Rapper Show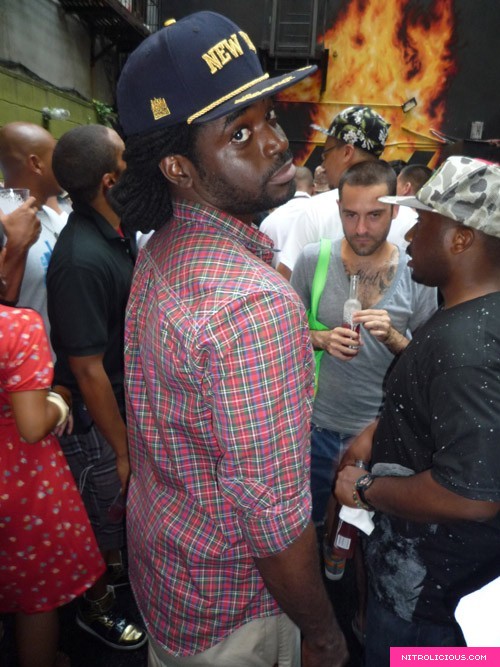 Meka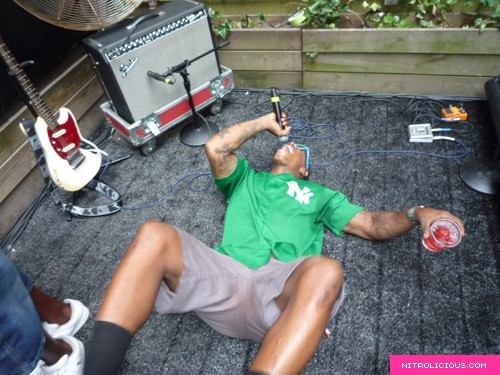 Kunle being a rock star haha…
Categories: celebrities entertainment/events outfits
Tags: