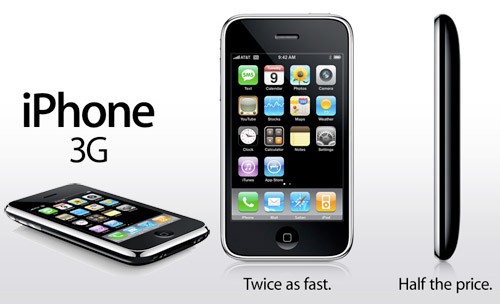 The highly anticipated Apple iPhone 3G is now available! The new iPhone is available in 8GB and 16GB, they're available at Apple retail stores and AT&T stores and are available in the black or white colorway. There are lots of new features on the phone and with 3G it "gives you fast access to the Internet and email over your cellular network. And 3G makes it easier to multitask: When connected via 3G, you can surf the web even while you're on a call." According to Racked, you'll need the following to get a phone:
Bring a valid government-issued photo ID.
Bring your social security number.
Wireless account number and PIN.
If you're using a corporate or business plan, you'll need to go through AT&T, not the Apple store.
Is anyone planning to get this? If I wasn't so addicted to my BlackBerry, this would definitely be my choice- unless Apple decides to send me one haha. If not, I'll await the BlackBerry Bold!
Tags: