You've previously seen an exclusive look of the TARINA TARANTINO x Kidrobot Munny Pearl Necklaces one-offs made for the Kidrobot's Fall '08 look book, now here's the first look at the first collection- a sparkling and colorful array of necklaces, bracelets, earrings, charms, wallet chains and rings all designed in Kidrobot's and TARINA TARANTINO's distinct style.
Each collaborative piece features one or more of Kidrobot's iconic characters, MUNNY, Dunny and Kidrobot, and is punctuated by a rich selection of brilliant Swarovski crystals, vivid lucite beads, pearls, cast metal pendants and silk ribbons hand-picked by TARINA TARANTINO. Highlights include pink, blue and white multi-strand, pearl and crystal necklaces with 4-inch MUNNY charms and beaded bracelets with vintage-style, cast metal pieces.
The playful collection debuts Wednesday, July 30th at Kidrobot stores, kidrobot.com and at TARINA TARANTINO and select retailers worldwide. Prices retail between $65 and $975.
I HEART the collection, it's uber cute and will def give an extra "kick" to any outfit! I can't wait to see them in person! Do you covet the accessories?
More pics after the jump…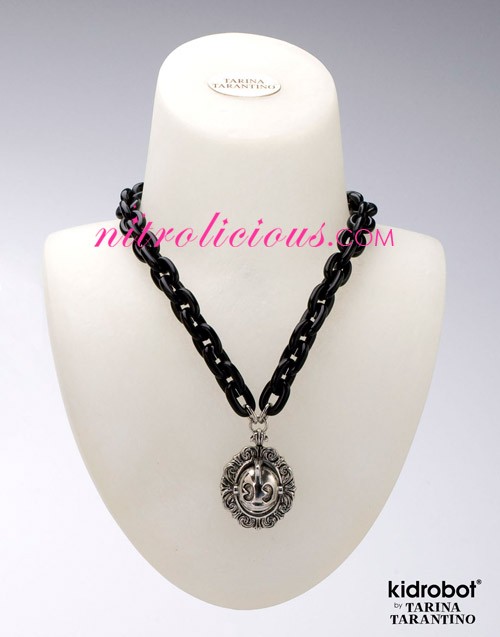 Categories: jewelry/accessories toys/design
Tags: