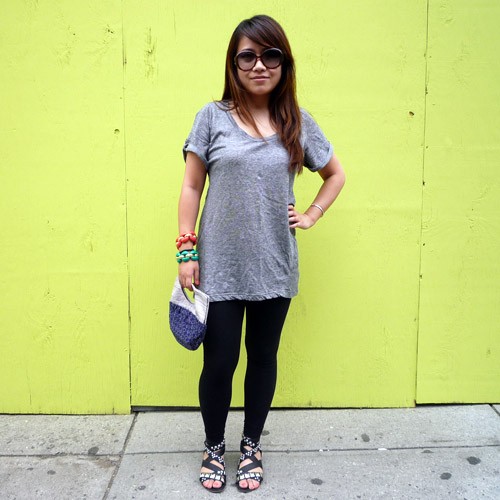 Met up with my good friend Helen for lunch before jury duty today, had to be in at 2pm but surprisingly I was released at around 3:30pm. Lucky me, I didn't get chosen as a juror so I'm off the radar for the next 6 years! Woohoo! Rocked my new love today, the "Chickie" from Helen's green project, Redpanda Village, trendy and environmentally friendly bags made of natural materials such as hemp and cotton that she worked on for almost a year. More on Redpanda Village later, so stay tuned! In the meantime, what do you think of the bag?
Afterward went to Soho to shop then off to the Freshness office and bumped into Meka! I made Meka wear my "censor" bar glasses, I was bummed that I left the other pair at home, we could of been incognito together! We looked like we was about to travel somewhere haha, fun times!
More pics after the jump…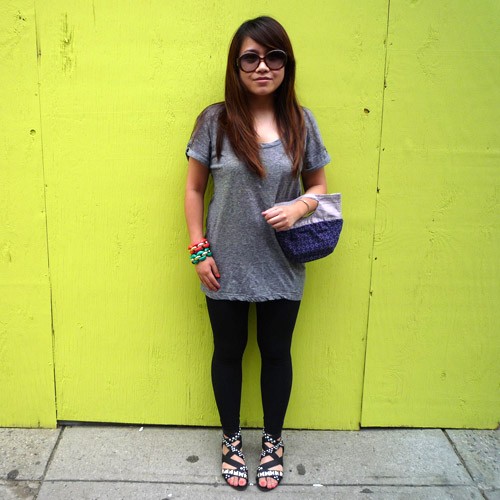 T-Shirt: Rogan for Target (one of my favorite tees)
Legging: American Apparel
Bag: Redpanda Village "Chickie" (courtesy of Redpanda Village)
Sandals: Bought from HK, Japanese brand
Sunglasses: Marc Jacobs MJ212/S
Bracelets: H&M
Nail Polish: Chanel Robertson LA Sunset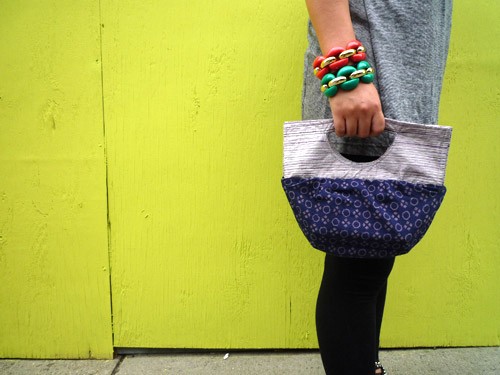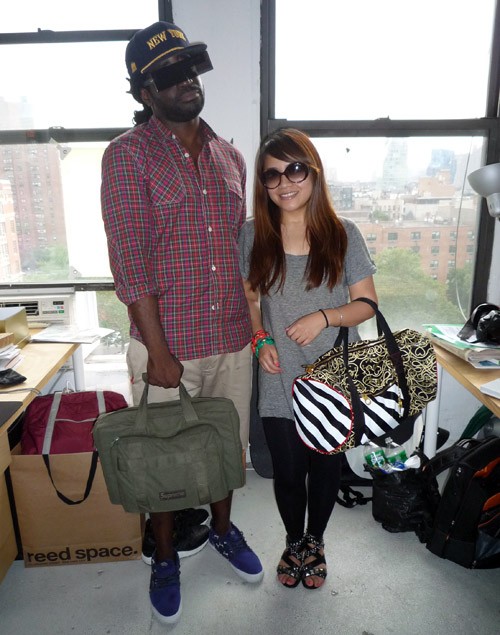 Meka fresh as always…
Me rockin' my new Claw Money x Boosted Mobile Duffle Bag (courtesy of Claw Money) ~ had to put my laptop in there for jury duty haha, a few people came up to me and told me they was diggin' my bag at court the funniest thing!
Categories: outfits
Tags: