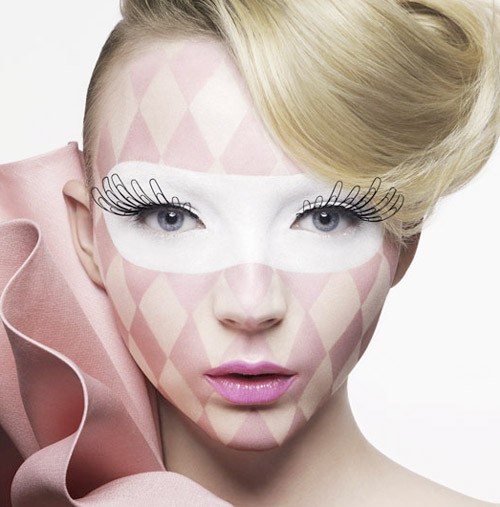 I've never really appreciated false eyelashes because of a few reasons: 1) I don't know how to put them on, 2) too lazy to put them on and 3) just looks weird if don't get the fit right, some people look ridiculous rather than enhancing their eyes. The first time I've used them was at my friend Carla's wedding back in March, how I wish I could of got these to use at the wedding! If used correctly, false eyelashes are the sh*t, they immediately widen the eyes and makes the eyes beautiful, I luv it!
This new limited edition Viktor & Rolf for Shu Uemura Eyelashes are super fabulous, they're a bit "dramatic and exaggerated" but I'm one that is up for trying new things all the time. The collection was "inspired by Marcel Marceau, the collection focuses on character Pierrot" and reflects "themes of their Spring/Summer '08 collection". There are three designs, the Wing (shown), Rhombus and Swirl. The Wing is my favorite set, it reminds me of paperclips uber cute! If you're down to splurging about US$170 each for these false eyelashes, they're now available at Colette.
Will you splurge on this?
More pics after the jump…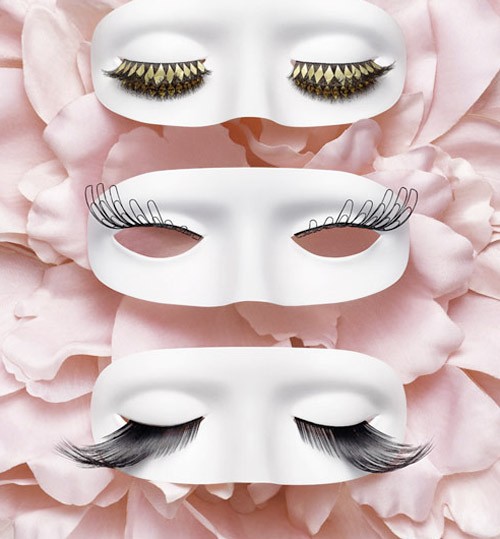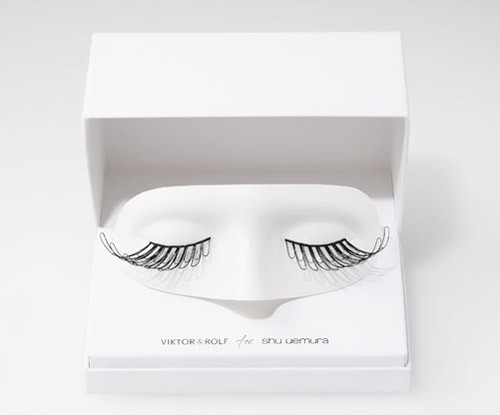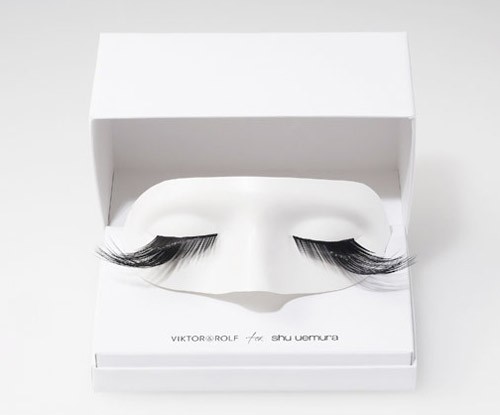 Swirl

Rhombus
Tags: