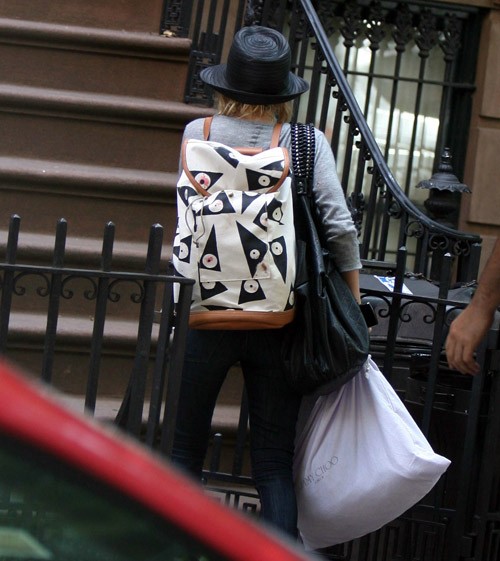 For all you people that are avoiding the NYC thunderstorms and staying in here's a lil guessing game to kill time. Guess the celebrity behind the Alexandra Cassaniti Pinkeye Backpack and Jimmy Choo dustbag. Who do you think it is? I'll post the answer tonight!
On the side note: In case you want to shop, additional Alexandra Cassaniti backpacks and totes can be found at Shopbop.com, they're pretty cute!
edit 07.06.2008 ~ peep the answer after the jump…
Answer: It's Mary-Kate Olsen!
Categories: celebrities handbags shopping
Tags: