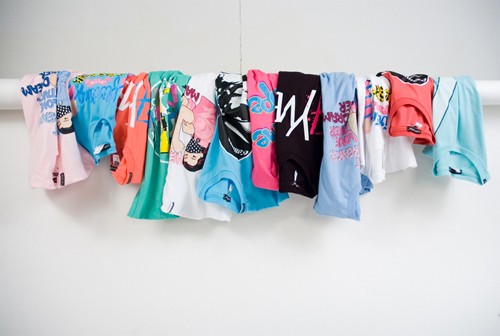 What do you get when you incorporate sarcastic interpretations of high fashion, art, along with street and pop culture? You get Dope Couture, a fairly new (their 3rd season) streetwear brand for men and women designed by Matt Fields and Chris Mart. The name of the brand breaks down to Dope which "is a high concept brand whose name signifies an intentional oxymoron" and Couture "is simply a device used in order to show their sarcastic interpretation of pretty much everything including fashion itself". The brand's main theme is to bring out their twisted version of high fashion, hip hop and pop culture references to a line of tees. My favorite tees are the THYVES (inspired by YSL), Dope & Co. (inspired by Tiffany & Co.) and Riello (inspired by Anthony Riello), their interpretation is really cute. What I found interesting is that they love designing for women, they are actually shifting focus from a strictly men's line to a women's line with a smaller range in the men's line. For the holiday season they are venturing out to cut and sew for women, so stay tuned for that. The Dope Couture women's line is available exclusively at Karmaloop.com.
What do you guys think of this brand?
More pics after the jump…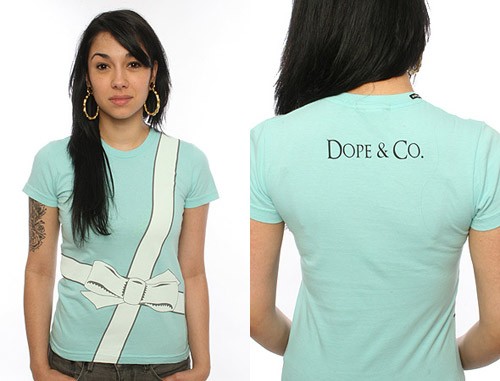 Dope & Co.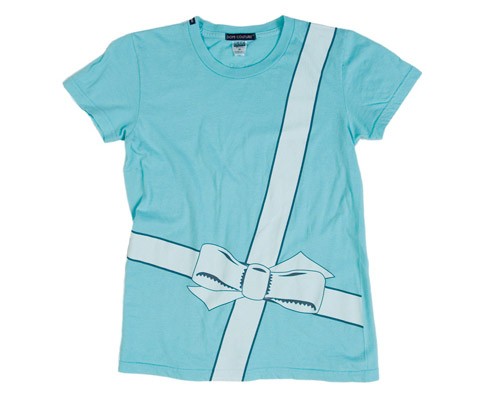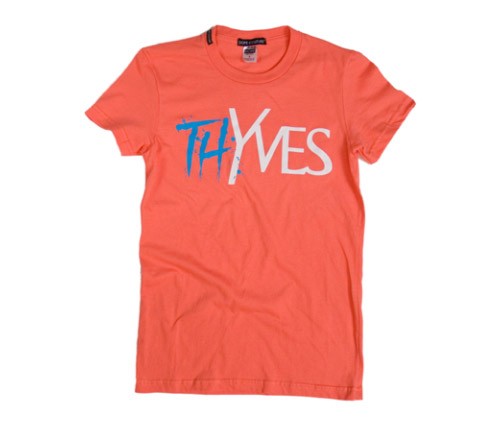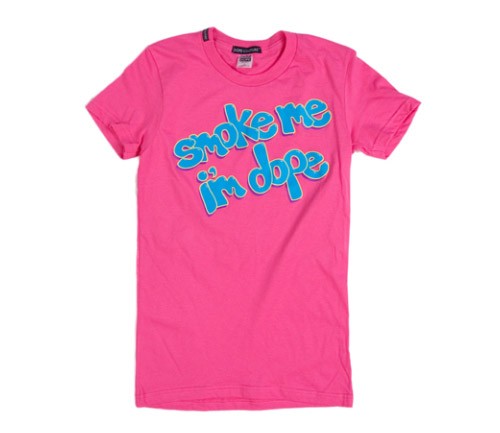 Smoke Me I'm Dope

Flirting With Crime
Categories: shopping streetwear
Tags: