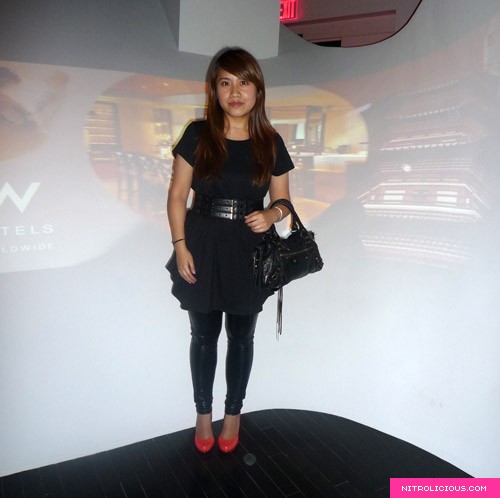 Last night I went out to check out the Gradient Magazine launch party at the W with YM. The party hosted a whole different crowd from the others that I've attended, the party was alive and crowded. I had a great time and met the founders of Gradient, Alan and Barris Vinogradov and a familiar face Phillip Leeds from BBC Ice Cream which I've seen several times but never was officially introduced until yesterday. If you haven't checked out the magazine, you guys should take a look there's an interesting article in there called "The Golden Venture". Which is basically stuff you find in Chinatown, I definitely learned something new from the article ~ quite abstract haha.
I wanted to keep my look simple so my ensemble was all black except for my new JS by Jessica Simpson "Lee" Pumps that my buddy CARL blessed me with ~ they're in infrared the color is FIERCE and must better in person. Carl designed it, this shoe will be released sometime in September/October BUT not in this particular color! So if you like this color, you might need to wait till Spring '09! I feel kinda special…
More pics after the jump…

My new JS by Jessica Simpson "Lee" Pumps in Infrared ~ isn't it FIERCE?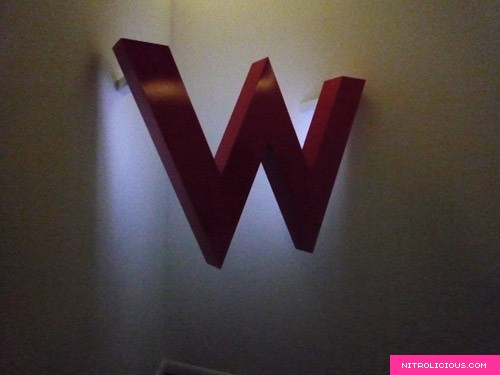 W is me…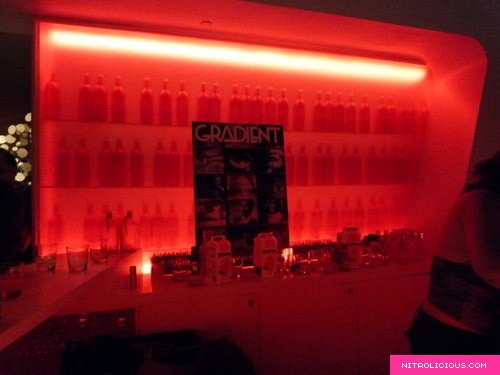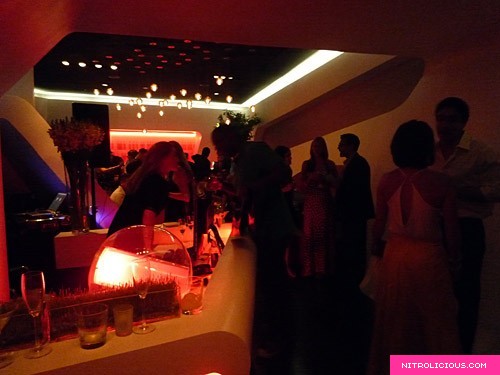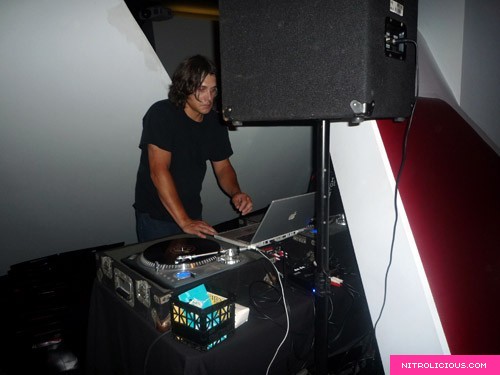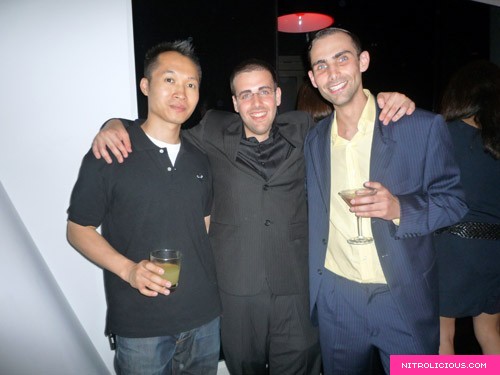 YM with his friends and founders of Gradient, Alan and Barris Vinogradov (Matt Fried is the third partner)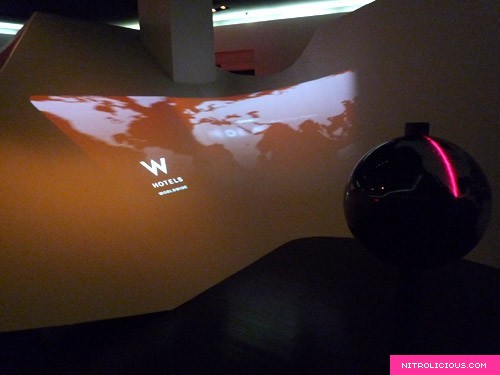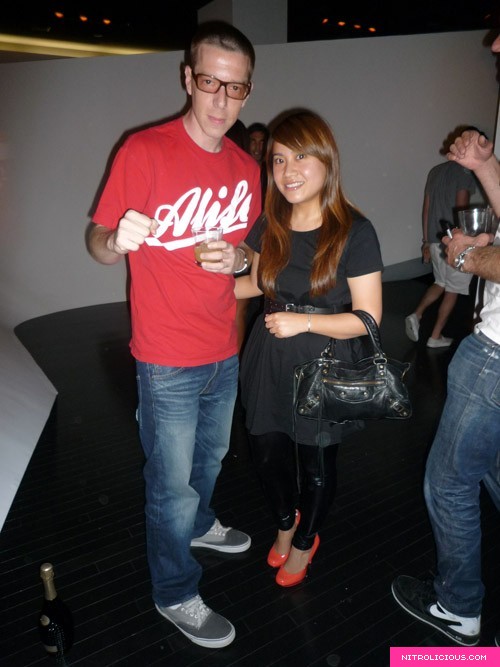 Phillip and me, great meeting ya!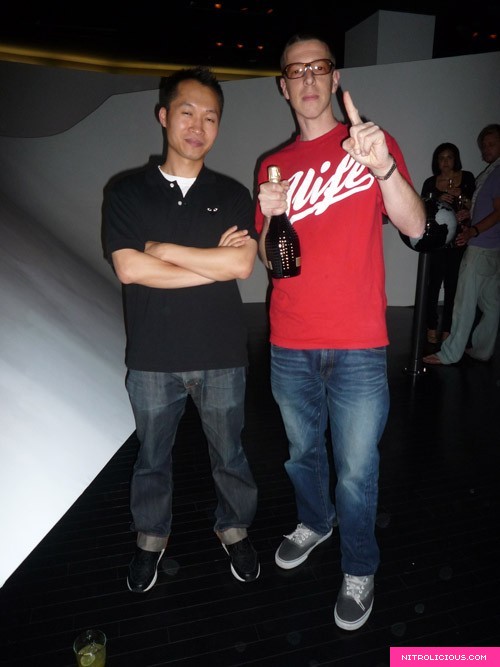 YM and Phillip ~ YM blinked in most of the pics that night, I bet he was tired haha.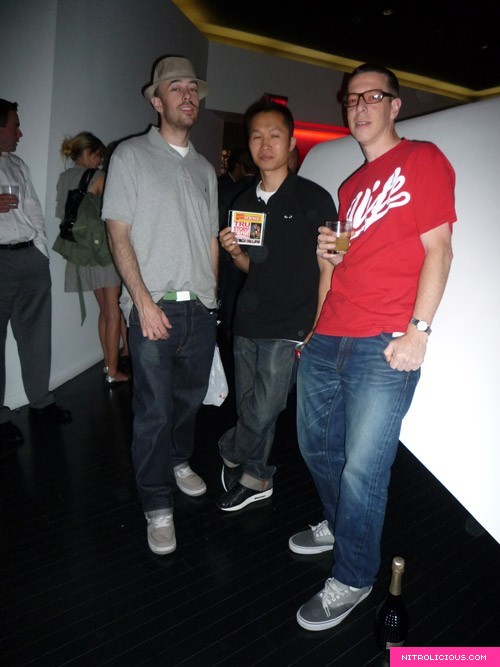 DJ Max Glazer, YM (1/2 asleep) and Phillip

Matt and Claw looking dangerously sexy haha…doesn't Claw's shirt blend in with Matt's? It looks like it' part of Matt's shirt so funny!

Take 1 ~ not so ready haha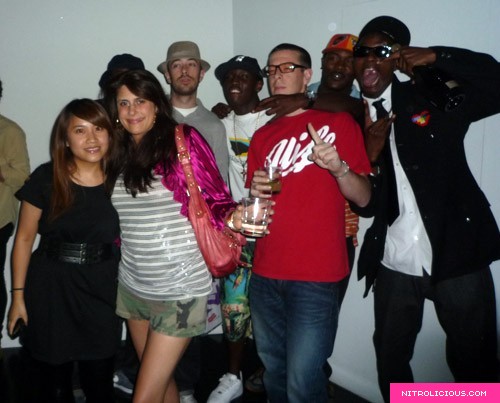 Take 2 ~ much better…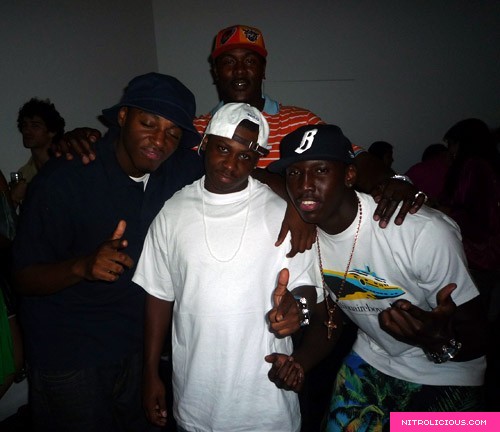 2 out of 3 of the PNG boys was there reppin' with their manager and friend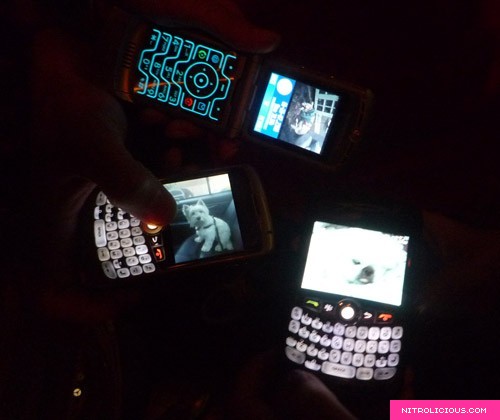 Claw Money, Phillip and Me ~ I mean our cats & dogs haha…
Categories: entertainment/events outfits shoes
Tags: