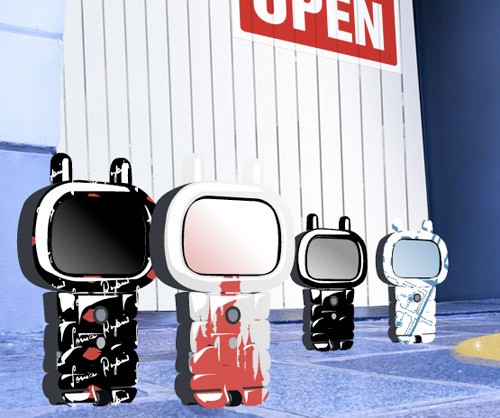 Good news for us New Yorkers, according to WWD Paris-based trendy boutique Colette will be opening a pop-up store in "GAP's rotating concept shop in Manhattan adjacent to its 54th Street and Fifth Avenue flagship". The store will be called Colette x GAP will be open from September 6th to October 5th featuring exclusive Colette merchandise and limited edition GAP tees. Besides coming to NYC, Colette will be closed from July 7th to August 25th, Japanese architect Masamichi Katayama's Wonderwall studio will be giving the 11 year old store a face lift.
Colette plans to freshen the store with new product every week and will feature signature products, including candles and artist editions. It also will stock limited edition Colette merchandise designed by the likes of Oakley sunglasses, Hello Kitty watches and Asics sneakers.
Super excited, even though I've never physically shopped at Colette I always buy stuff from their eshop. I can't wait to see what they'll be bringing over and of course the collaborative items with GAP!
Tags: