Style #: 317808-511
Colors: Doll/White/Grey Violet/Metallic Pewter
Release Date: Released
Check out these new Nike Women's Blazer High featuring two shades of purple with a pearlized body, quite attractive I must say. The blazer is one of my favorite styles and this pair is inspired by the zodiac Libra, which is a plus since that's my sign! The colors are very girlie and subtle, a great choice for summer. The kicks are now available at Lady Foot Locker / Foot Locker and retails at $74.99.
Lady Foot Locker / Foot Locker
Herald Square
43-45 W 34th Street
New York , NY 10001
212.971.9449
More pics after the jump…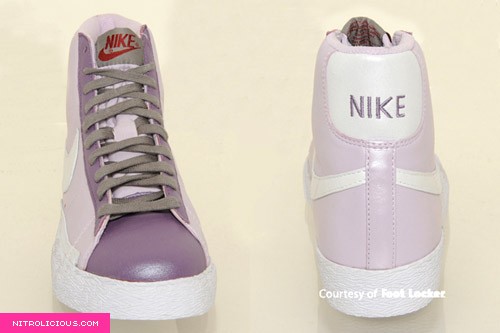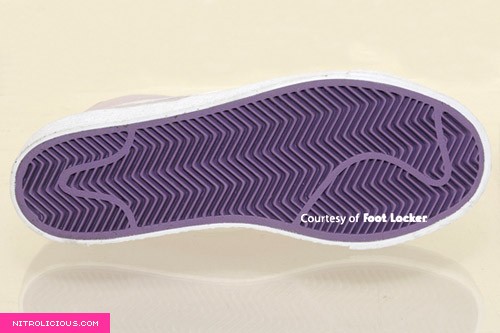 Tags: