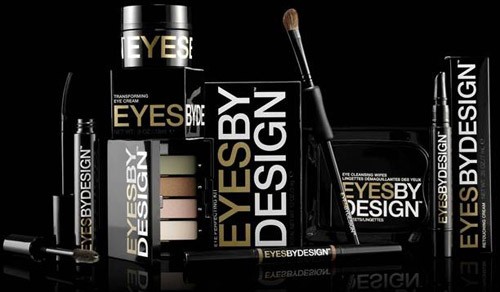 If you guys have been following this blog you should all know by now that I have a thing for mascara and it's the one make-up that I use on a regular basis. Most of the time the eyes are the first thing people look at, there's this new product called Eyes by Design it is a beauty collection solely intended for the eyes and created to help women become their own eye expert with ease. Eyes by Design features a step-by-step guide that accompanies each Transforming Eye Palette, providing techniques and maps of the eye area to ensure proper application.
The makeup products include luxe color items and specially-designed brushes with a unique grip feature for better control. The signature product is the Transforming Eye Palette, retailing for $29.95. There are four eye palettes, each with four shade selections designed around the different eye colors; blue, green, hazel and brown. The multi-purpose treatment products is said to target the biggest eye concerns and are developed to deliver both immediate concealing benefits and long-term proven results.
This new brand will launch in July 2008 exclusively on HSN and HSN.com
. I definitely want to try this, I surely need some guidance with apply eye makeup. I don't even know how to put on eyeliner haha!
Categories: beauty
Tags: