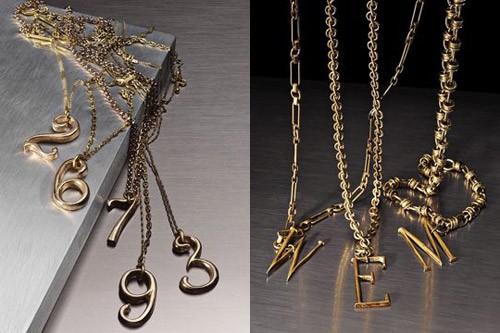 Lulu Frost's Plaza "Number" and "Letter" necklaces for The Plaza Hotel
Urban Outfitters is on a roll with the designer collaborations, it almost feels like they're competing with Target (haha). According to Fashion Week Daily they have tapped Lisa Salzer of Lulu Frost to design an exclusive collection for them dubbed Secret Garden by Lulu Frost. The mini collection features a 5 pieces, 3 necklaces and 2 earrings retailing between $18 and $48 which is slated to hit stores and online in November.
In addition Lulu Frost is also releasing a fine jewelry line for The Plaza Hotel featuring 14K and 18K gold room numbers and letters. The collection will be sold exclusively at the Plaza's new boutique opening in September.
Categories: jewelry/accessories
Tags: