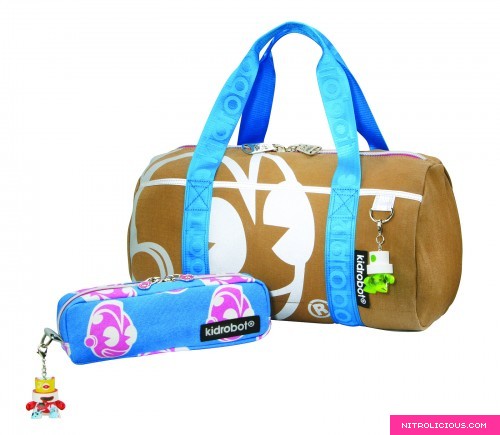 Photography: Kidrobot / Canvas Duffle Bag & Canvas Pouch
The beginning of this year Kidrobot and Schifter + Partners has announced their collaboration on an exclusive long-term worldwide license agreement on a lifestyle bags and accessories collection dropped this summer. The collection includes two groups, one in nylon and the other in canvas. There will be 12 styles in the nylon collection which consists of duffles, totes and backpacks on which three Kidrobot toys — the Smorkin' Labbit, Mini Munny and Yummy Breakfast will be attached to the side. The accessories include cosmetics cases, cell phone and iPod cases, this collection retail from $45 to $275 and feature the Kidrobot Grid and Toy Pile-up prints. The cotton canvas collection consists of 8 styles and is available in black, brown and magenta. Each bag and small accessory is decorated with the Kidrobot print in reflective silver ink with a toy attached to the side, this collection retails from $25 to $125.
The collection is slated to hit shelves starting July, but if you're in NYC – stop by Kidrobot as they received an early shipment of the range. You can also find the collection in about 200 department and specialty stores nationwide including Bloomingdales, Kidrobot stores and kidrobot.com. I'm definitely feelin' this collection especially the duffle bag (shown), set your inner kid free!
More pics after the jump…

Reversible Tote & Canvas Mini Pouch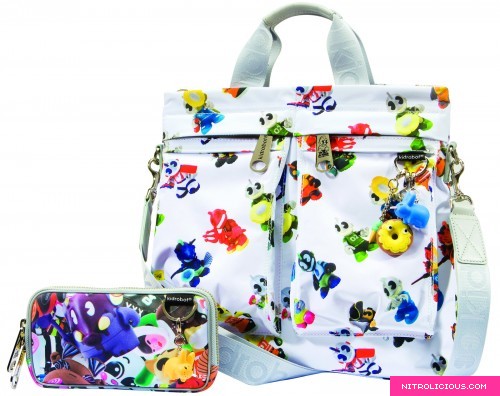 Aviator Kid Grid Bag & Pile Up Zip Wallet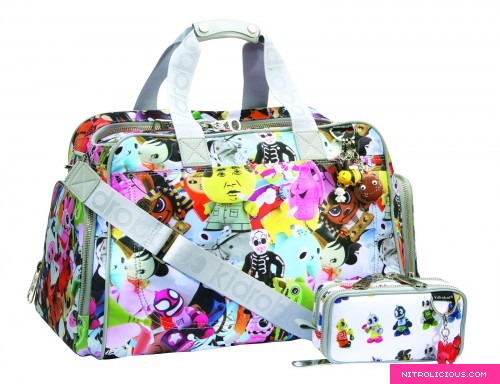 Pile Up Weekend Duffle Bag & Kid Grid Double Stuff Wallet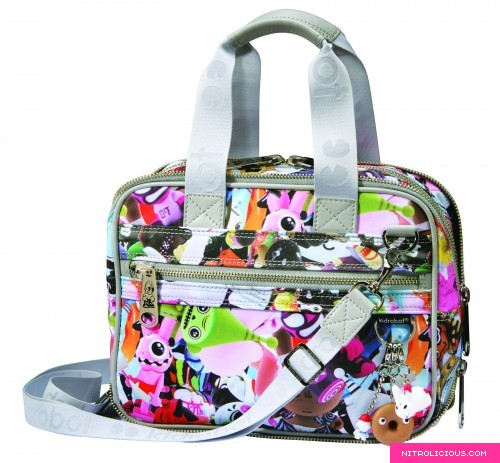 Pile Up Zip Bag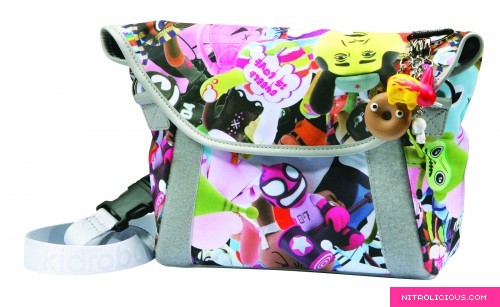 Pile Up Waist Bag
Categories: handbags jewelry/accessories
Tags: