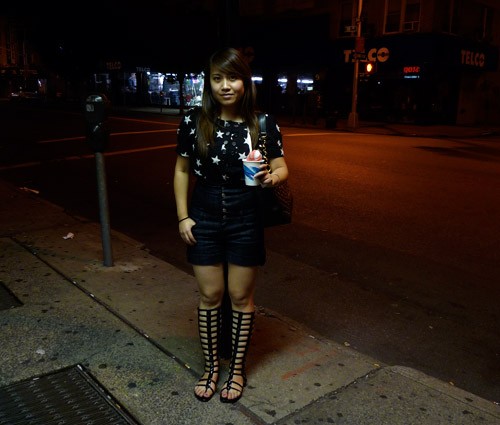 Went to dinner at Thai Son Vietnamese Restaurant with my gurls Friday night, there was a special announcement to be made. My friend Susanna is ENGAGED, congrats! So happy for her and I wish her and Jack the best!
It was blazing hot and humid on Friday (well everyday now), I almost didn't want to go back out after walking my babies to the vet earlier that day. I walked like 1 hour back and forth with my mom, it was crazy! What better way to cool down then eating Gino's Italian Ices, ahhh my favorite!
More pics after the jump…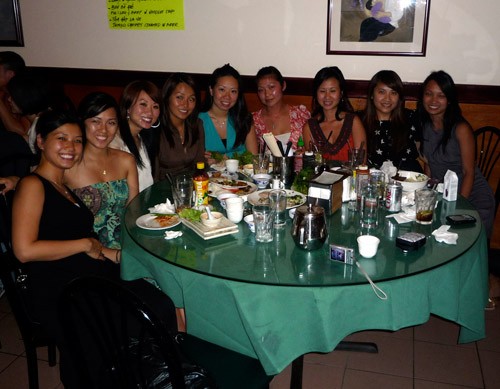 My lovely gurls: Doris, Susanna, Pauline, Cathy, Myhoa, Daisy, Jenny, Me and Kathy!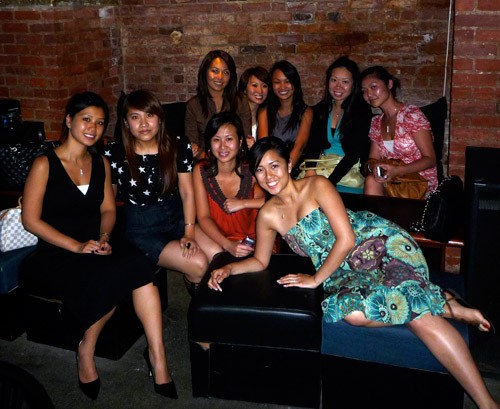 Headed to Yellow Bar afterwards to continue the festivities…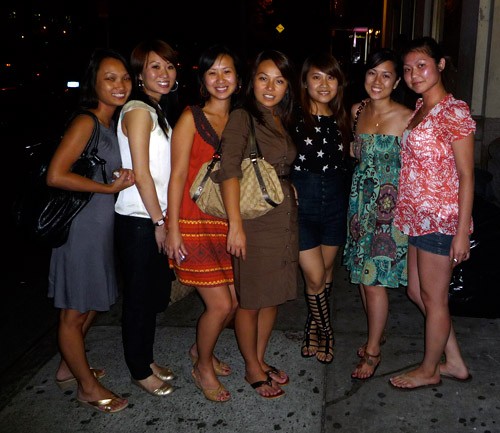 Ended the night with us: Kathy, Pauline, Jenny, Cathy, Me, Susanna and Daisy
—
Top: H&M, Shorts: Forever 21 High-Waist Denim Shorts, Knee-High Gladiator Sandals: Gift from Carla, Bag: Chanel GST
Categories: outfits
Tags: