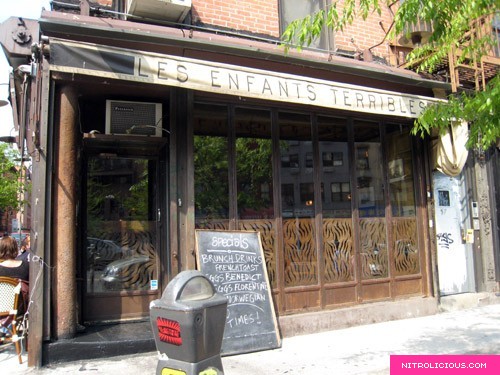 Les Enfants Terribles
37 Canal Street
New York, NY 10002
646.402.6920
The Scene
This worldly little bistro, filled with palm fronds, primitive masks and sand-colored leather banquettes, is an oasis of cool in an otherwise culture-deprived block, where the LES meets Chinatown. Creative cocktails alone are worth the trek: Patrons sip them around the circular bar, and spill them when squeezed into wood tables. But even at its busiest, casual service is swift and friendly.
The Food
The mid-priced French colonial cuisine arrives via the Cote d'Ivoire. Goat cheese toasts with fruity frisee, and rich lobster bisque are crowd-pleasers, while grilled calamari–tender and tousled with fragrant herbs, ginger and chilies–appeals to more adventurous appetites. Roasted sea bass, wrapped in a paper-thin potato crust, is fresh and moist, as is tomato-lime braised chicken with savory peanut sauce. Korhogotefemougar, though impossible to pronounce, deserves house-specialty status: Grilled, sprinkled with chili powder and served with cassava crisps, it's a juicy African-inspired steak frites. – Citysearch
Passed by Les Enfants Terribles restaurant many times when I went to the post office but never tried it until about two months ago. So glad I came here for brunch the food is AMAZING and the prices are moderate, don't let the few people inside the restaurant fool you – it's a hidden gem. I would definitely go back for brunch and order the L.E.T. Burger again, I believe its African-inspired, its absolutely amazing – I think I may try for dinner soon too.
More pics after the jump…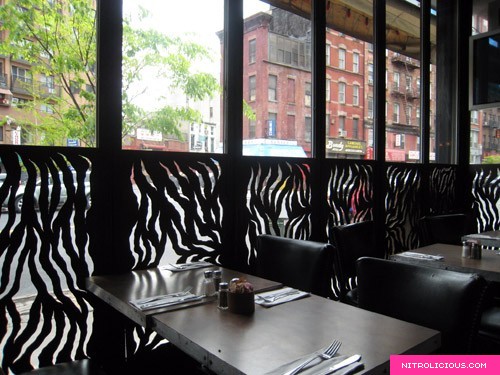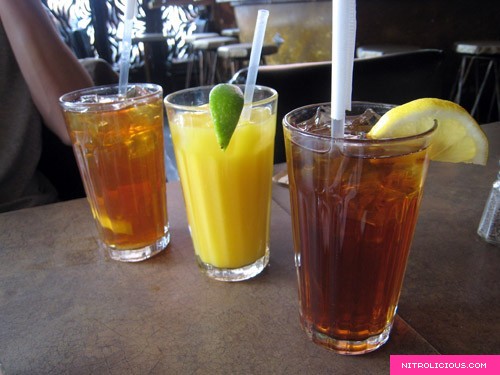 Iced Tea $2 each and Orange Juice $2

Me & B both ordered: L.E.T. Burger $8.50 – soooo good!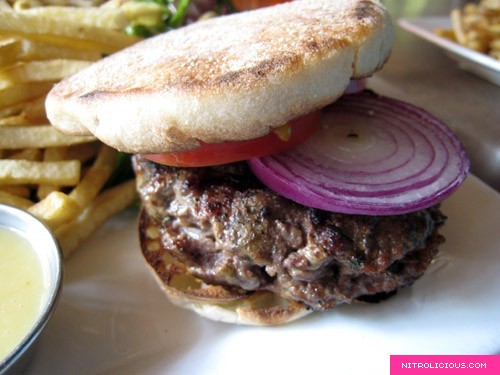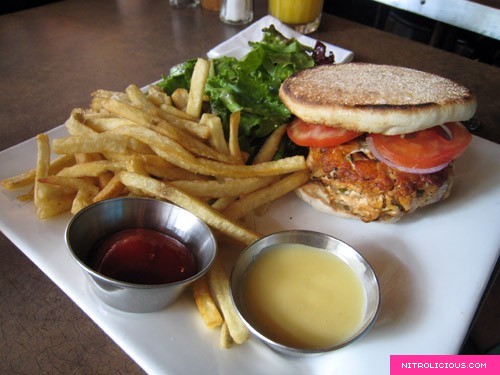 Mom: Salmon Burger $10.50 – she said it was really good.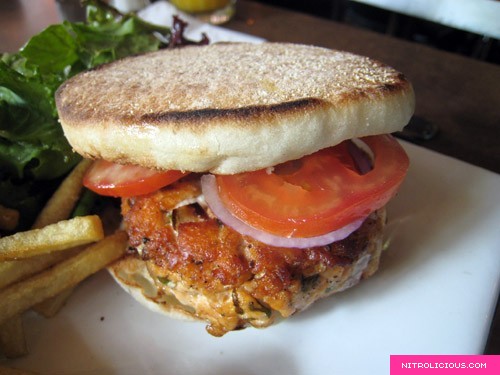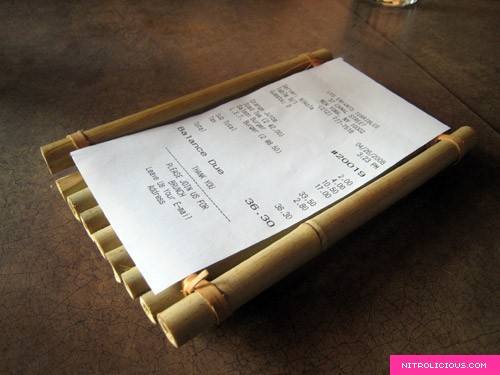 Categories: eats
Tags: