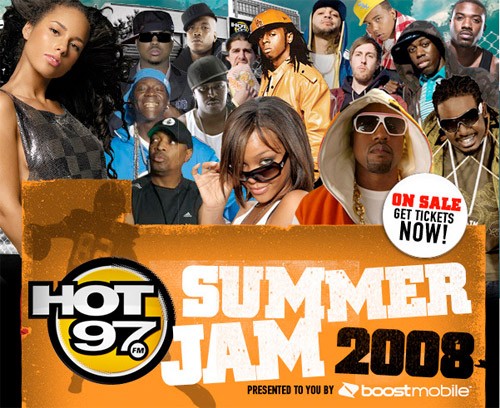 Summer Jam 2008 is just an hour away, Miss Info and nitro:licious will be bringing you exclusive coverage of Hot 97's yearly jam, we will have exclusive backstage coverage as well. Miss Info will be of course getting some juicy bits and nitro:licious will get some fashion updates from the artists passing through.
Update: Live coverage is currently Off.
The coverage is now live on MissInfo.TV or see below.
See below for the live feed…
Categories: entertainment/events
Tags: