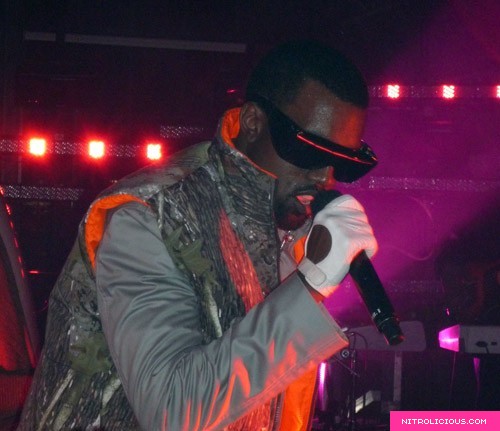 To commemorate the Casio G-Shock's 25th Anniversary, last night they threw a huge party at Guastavino's to celebrate. Big names like Spike Lee, Eric Haze and Kanye West were amongst the guests that showed up along with VIPs, trendsetters, "streetwear" heads, magazines and friends came to party and to watch the special performance given by none other than Kanye West. At the beginning of the event we were given a press conference about G-Shock, educating us about the history and how it all started. Surprisingly it was quite amusing and interesting, the execs were all very humorous as well! Afterwards, we all were escorted downstairs to have a drink, enjoy the hor'dourves and chit-chat until Kanye is ready.
Finally, Kanye came out to entertain the crowd at around 10:15pm it was definitely worth the wait. He put on an amazing show as usual, his style was on point with his crisp white hi-top Christian Dior kickz and not to mention those dope shades he was rocking most of the night – you already people's gonna start rocking b/c he did (perhaps they're from the Ksubi for Pastelle collaboration?). The performance was crazy, if you were there you'd know what I'm talking about! SICK!!! Bigups to Sneaker John for reaching high to take pics for me, it was too difficult for a shorty haha. Thank you to G-Shock for inviting me to a memorable night and I left with a nice little gift box that consisted of the white 25th anniversary G-Shock watch and a t-shirt designed by Haze.
UPDATE: Check out the video, 18+ only!
Peep the pics after the jump…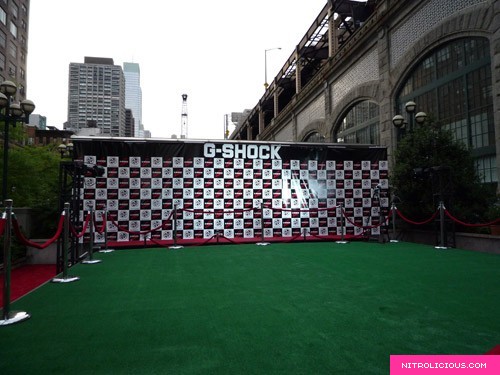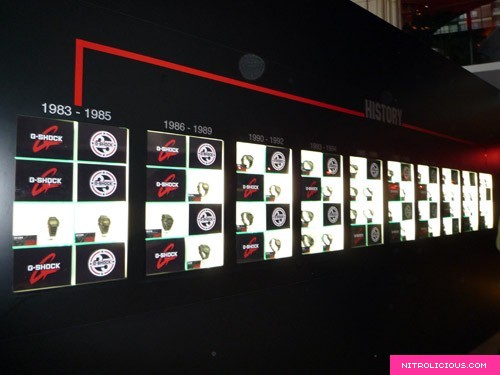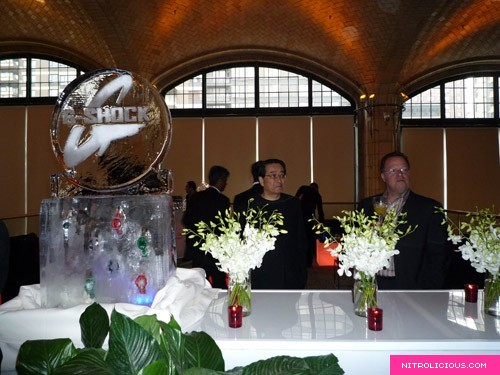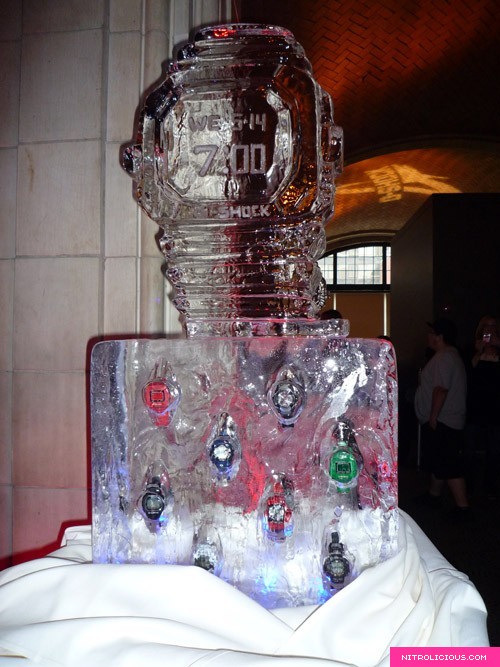 G-Shock on ICE! I just wanted to wait till the ice melted…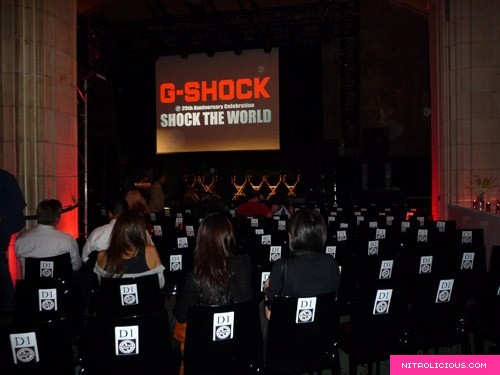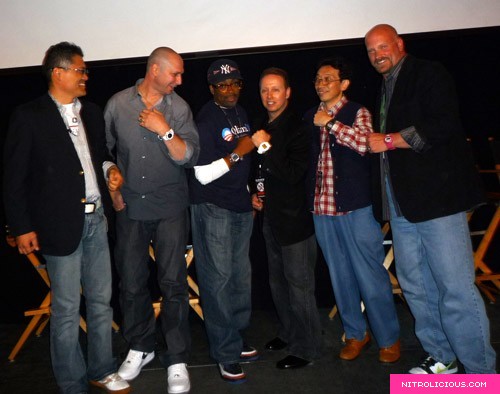 Shigenori Itoh (VP, Timepiece Div, Casio America, Inc.), Eric Haze, Spike Lee, John Homlish (EVP, Sales & Marketing, Casio America), Mr. Ibe (Father of G-shock, Casio Computer., Co. Ltd., Japan) and David Johnson (SGM, Timepiece Div. Casio America, Inc.)
More pics on page 2…
Categories: celebrities entertainment/events jewelry/accessories outfits
Tags: