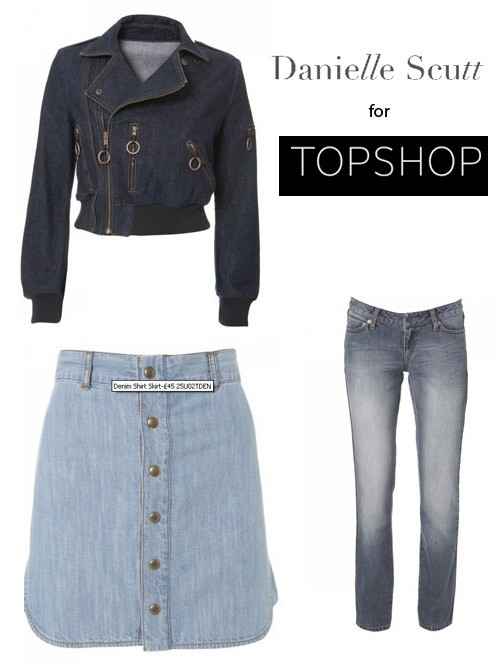 Denim Bomber, £75 (about US$147), Denim Skirt, £45 (about US$88) and Denim Jeans, £60 (about US$117).
Yesterday I announced the Danielle Scutt for Topshop collaboration news, today Elle UK has the exclusive sneak peek of the range. The "10-piece denim collection is a retro, hark back to the 1980's as well as nod to her spring/ summer 08 catwalk show, featuring skinny jeans, tight fitting, belted denim dresses, rock tees and a stand out cropped denim bomber", the range hits Topshop on June 2nd.
"I chose to use denim for Topshop because of it's authenticity and breadth of appeal spanning generations, cultures and subcultures. Denim provides a cool, effortless statement that not all fabrics can achieve" Scutt says of her latest project.
What are your thoughts of the preview?
Categories: denim fashion topshop
Tags: