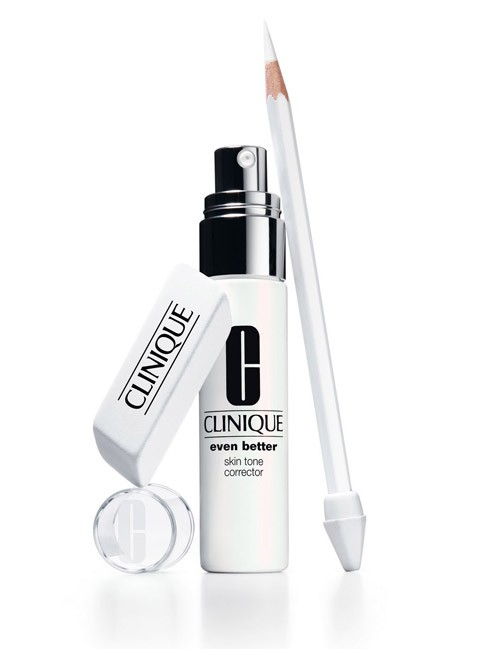 Don't we all wish that we can erase the damage we did to our skin and wipe the slate clean? Our skin takes a lot of beating everyday, all the times we've sun baked causes a lot of damage, when we can't wait to get rid of your pimples by picking on it resulting in scars and dark spots and also age spots (sigh don't even want to mention about aging…) are clearly problematic and hard to get rid of. Although, my skin looks pretty even and clear I too have two small dark spots due to sun exposure on my cheek (I love sunbathing) that I want to get rid of.
The appearance of one's skin influences how they are perceived and their apparent age, even skin tone symbolizes youthful skin. "To virtually undo the visible evidence of sun damage, dark patches, skin stresses, age spots, even the darkening that follows acne scarring", Clinique has recently released the Even Better Skin Tone Corrector in our defense. This new product is said to virtually erase the appearance of existing discolorations, dark spots and the best thing is it even prevents new dark spots from forming. This just might be the answer I am looking for, or at least I am hoping for.
How does it work? Dr. Tom Mammone, Clinique's Executive Director of R&D, says that Even Better works like an eraser, breaking down the appearance of large clusters caused by hyper-pigmentation into less visible "dust". Then exfoliating ingredients whisk away these clusters. Clinique says that within 4 to 6 weeks, this lightweight serum corrects, clarifies and evens.
I've been using this serum for about a week now so the results have not shown yet but it glides on smoothly and makes the skin appear more radiant, smooth and keeps my face matte all day, best of all it provides just the hydration I need. I'll keep using this for the next few weeks, hopefully this is my solution. Have any of you guys tried this product?
edit – 06.23.2008:
I have been using this product on and off (forgetting sometimes) for awhile now but I haven't really seen my two dark spots get lighter. I will continue to use this product because of how smooth it goes on and keeps my face matte all day. Has anyone seen results?
Categories: beauty
Tags: