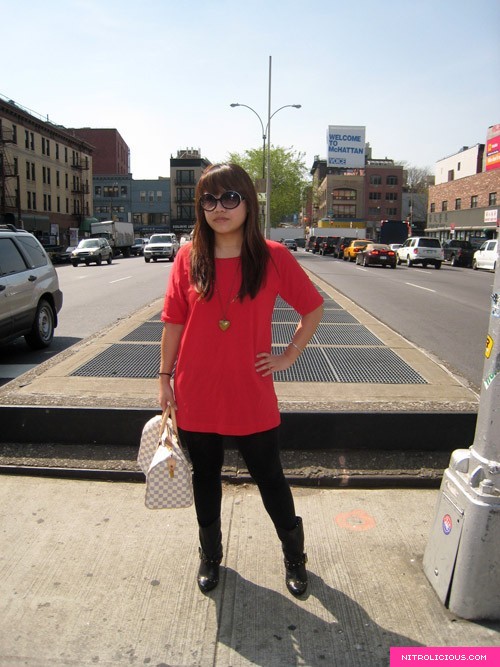 Another beautiful day out, trying to keep the gear simple and light. Yesterday I finally retired my Sidekick 3 and upgraded to a Blackberry Curve! I couldn't stand how slow my emails were coming through with the SK3, I'm so happy with my Curve I've been messing with it all night and today I've been on BB Messenger forever haha.
Top: H&M
Legging: American Apparel
Bag: Louis Vuitton Damier Azur Speedy 30
Boots: Bought from Hong Kong
Sunglasses: Chanel (yes this pair again haha)
Necklace: H&M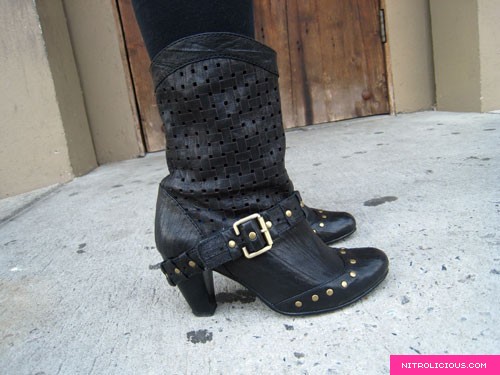 I luv these boots!

Ahhh…my new baby!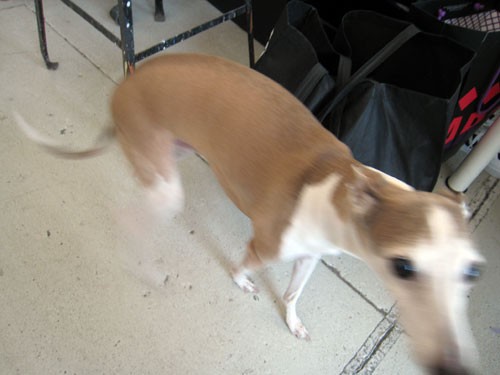 I went by the Freshness office and the neighbor's dog came thru to chill, he looks like a kangaroo – too cute!
Categories: outfits
Tags: