Collaborative with New York Artist Duo, THE COLLABROS
Just a heads-up on Hellz Bellz second delivery of Spring '08 collection, the range consists of jackets, tops, denim and special graphic tee collaborations. The three tees were collaborated with The Collabros, Grotesk and Missbehave Magazine. The collection is now available, for stockists click here.
More pics after the jump…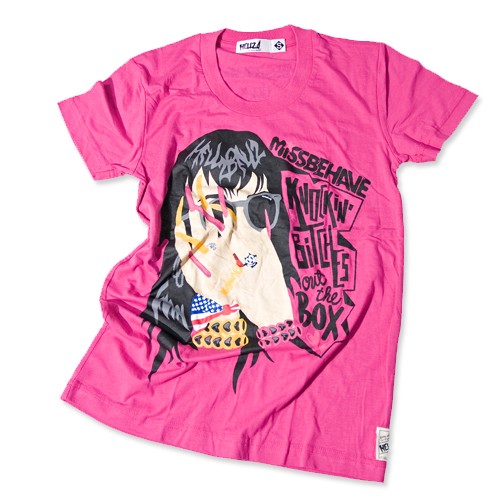 Collaborative graphic with MISSBEHAVE MAG
Due to popular demand of this collab we've re-released it for yah in new colorways.

Collaborative with New York Based Artist, GROTESK
Categories: streetwear
Tags: