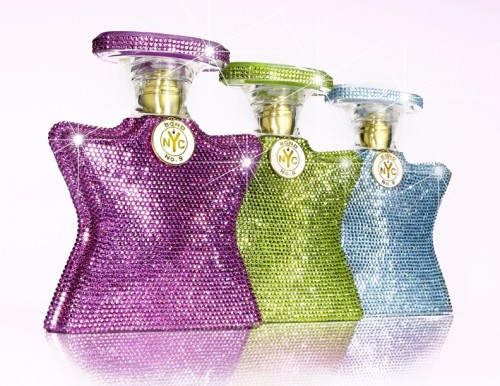 Bond No. 9 and Swarovski teamed up to create Bond No. 9 Swarovski Stars in best-selling Bryant Park, Bleecker Street and Nuits de Noho scents. These three fragrances are housed in 50ml bottles blinged out works of art sparkle with thousands of Swarovski crystals, so fabulous. Instead of the classic bottle designs, these Swarovski Stars are covered in one single hue—either pink, green or blue. Each 50ml retail at $650.
Bond No. 9 also offers Swarovski Stars Bon Bons, a chic collection of all three scents (plus Eau de New York) in crystallized 6ml purse-sprays, great for on the go. The collection retail at $700.
Both will arrive in May, just in time for Mother's Day and will be available at Bond No. 9 boutiques and Saks Fifth Avenue.
Check out the Swarovski Stars Bon Bons after the jump…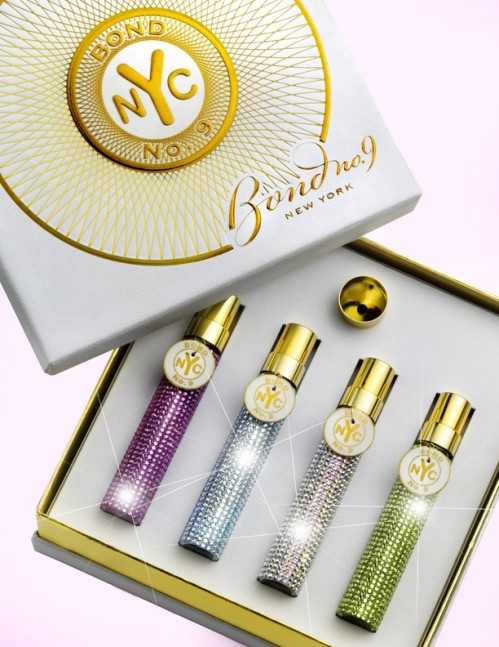 Categories: beauty
Tags: