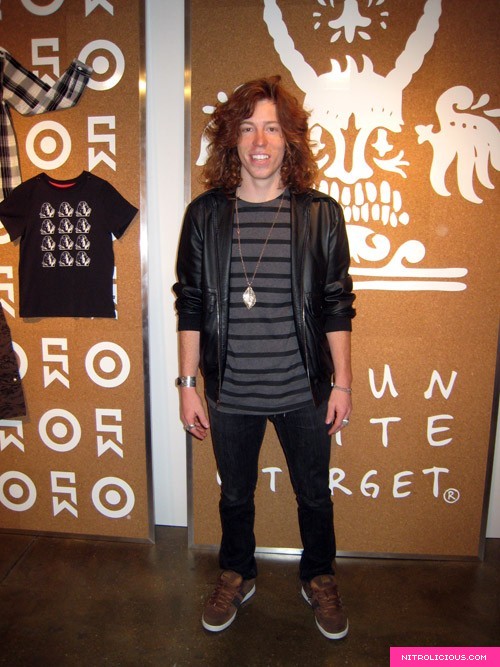 Shaun White rockin' his Target designs…
Remember I told you guys that Shaun White was sitting in the table in back of me at Kittichai on April 7th? Turns out that the multi-talented 21-year old snowboard and skateboard champion and Olympic gold medalist was in town to unveil his limited edition clothing line for Target. Both Shaun and Jesse were there to show the collection and explain their inspirations, though the range is for boys and young men there were quite a few pieces that I can see myself rockin' – especially the t-shirts. I love the blue monster character that Jesse made up, I can't get over it haha.
Shaun White for Target is a stylish yet accessible collection of t-shirts, wovens, shorts, and denim for boys and young men available exclusively at Target this fall just in time for back to school. Designed by Shaun in collaboration with his brother Jesse, Shaun White for Target draws its inspiration from the life and times of our era's most recognizable action sports athlete. Stay tuned for the full collection preview coming soon…
Check out the sneak peek after the jump…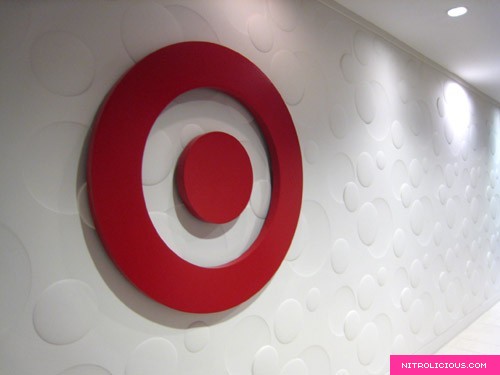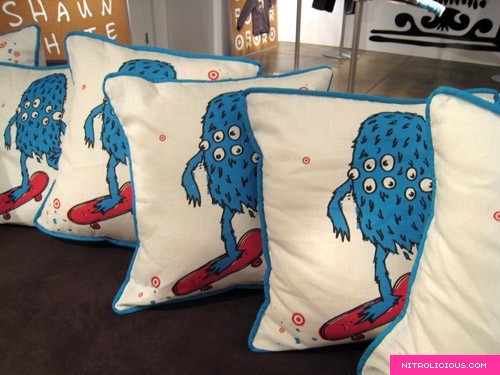 Not for Sale, I suggested they should make some for sale this character is so dope!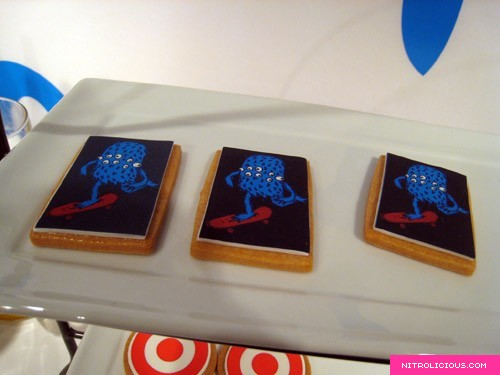 They even had cookies!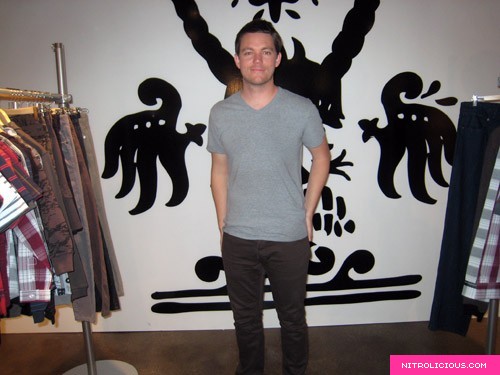 Jesse White, Shaun's older brother – very nice and smart man.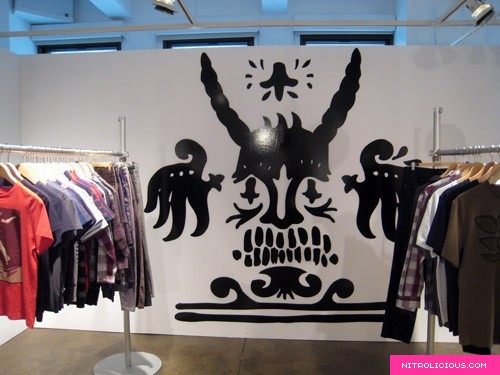 The shutter shades on the tee is so funny haha…this rack is for the boys…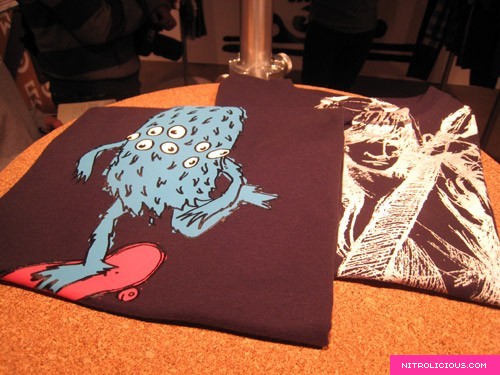 Categories: celebrities streetwear target
Tags: