Office Tramp by Gina Valdez is created by two college friends, Gina and Adriana, after graduation they were uninspired by their '9 to 5's'. Both were bored of their standard mundane, blend in with the walls work attire, Gina and Adriana began designing and making custom necklaces, earrings, and pins for themselves to reflect the Office Tramp approach to style and life: sassy, bold, and confident. Soon after Office Tramp took their one of kind necklaces and approach to fashion to the public and began selling their designs in San Francisco boutiques.
The 3rd year into designing, Office Tramp by Gina Valdez launches their first collection for Spring/Summer 2008, named Working Girl. This season Office Tramp presents a fun mix of necklaces, bracelets, and belts, all in their signature chunky, multi-chain, glam style. Playing on the name "Office Tramp", the designs of the Working Girl collection are adorned with charms inspired by items found in everyday office life. The oversized '9-5' clocks, vintage style reading glasses, and old-school rotary telephones, all with a reflective finish, are guaranteed to add style to any outfit. Check out their lookbook and collection!
The Working Girl collection is real cute, loving the concept and the chunky mult-chain with office inspired items. I def rock these! Bigups to Adriana!
More looks I'm diggin' after the jump…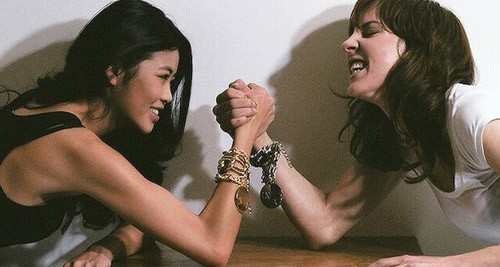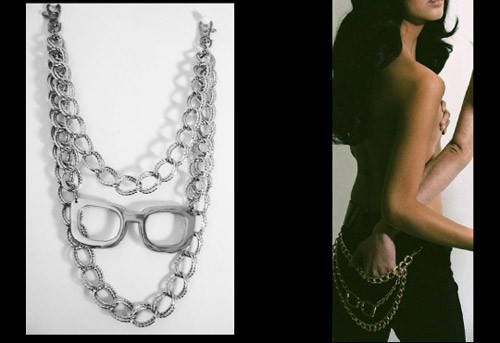 Categories: jewelry/accessories
Tags: