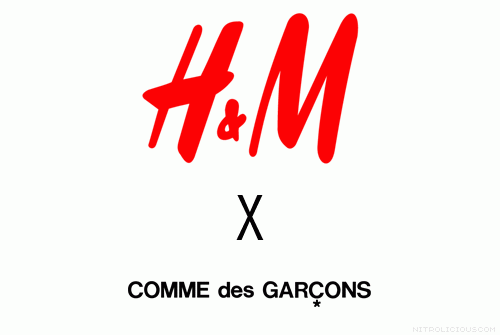 OMG…H&M has announced that COMME des GARÇONS' founder and head designer Rei Kawakubo will be creating their next designer collection for this autumn. Rei Kawakubo will design a women's and a men's collection, with some pieces for children too. Accessories and an exclusive unisex fragrance will also be included in the collection. The world launch of the collection will be at the opening of H&M's second store in Tokyo, Japan, in the beginning of November. Launch date for other H&M markets will be a few days later.
"I have always been interested in the balance between creation and business. It is a dilemma, although for me creation has always been the first priority. It is a fascinating challenge to work with H&M since it is a chance to take the dilemma to its extreme, and try to solve it", says Rei Kawakubo, COMME des GARÇONS.
OMG, I can't say that enough I am really really excited about this collaboration – even B is too! DAMN, I never lined up for any of the collections before but I might have to for this one. I can't wait to see a preview!!!! There's no images of the collaboration yet, but you can check out the CdG Fall 2008 RTW Collection in the meantime. Stay tuned for more info forthcoming!
Tags: