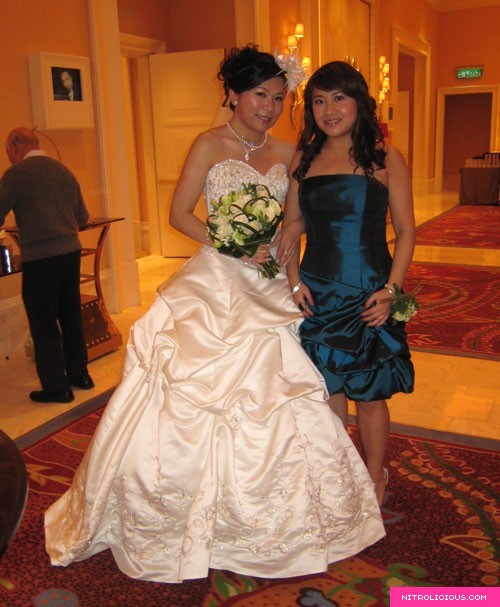 Bride, Carla & Maid of Honor, Me – Carla & Thomas' Wedding Day ~ Congrats!
Finally had a chance to sit down and go through some of Carla's wedding pics, I have so many pics from my trip already its a bit overwhelming. I'm so happy for Carla, like I said before she is one of my closest friend, she is like an older sister I never had – I cherish our friendship and is so happy to be her Maid of Honor (my first time). This wedding has got to be the BEST wedding I've been to, it's was held at Wynn Macau, the banquet was very grand and everything was done right. It's not your typical Chinese weddings and of course a ton more expensive then the regular ones – but if you're planning to get married, its once in a lifetime so its def worth to spend the money.
Carla's wedding gown is by Monique Lhuillier and my dress is by Mori Lee, it took me forever to pick out a dress – teal wasn't my first choice but I procrastinated and was so picky that I had no choice in color but it ended up being very pretty in person so we were both pretty satisfied (sigh, I know I'm chubby, working on the diet! 🙁 ). Carla's shoes are Christian Louboutin and mine were Nina
, my shoes were surprisingly pretty comfy and they're pretty hot. That night I had the BEST Shark's Fin Soup I've ever had, it's not the thick souped kind – its in clear broth with chunks and chunks of shark's fin, damn delicious.
Check out the pics for yourself after the jump…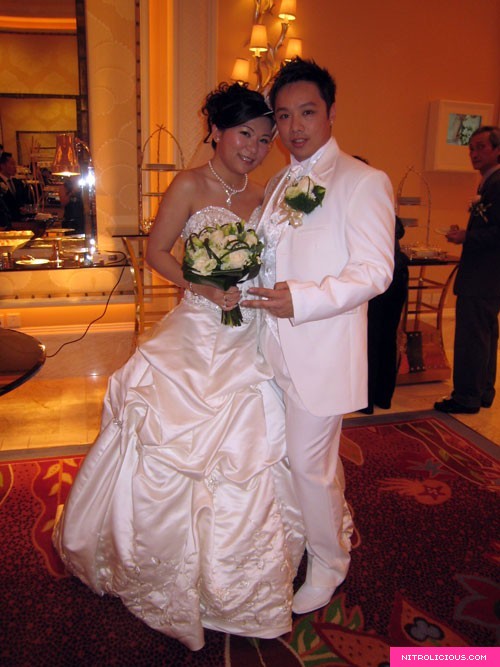 Carla & Thomas, cute!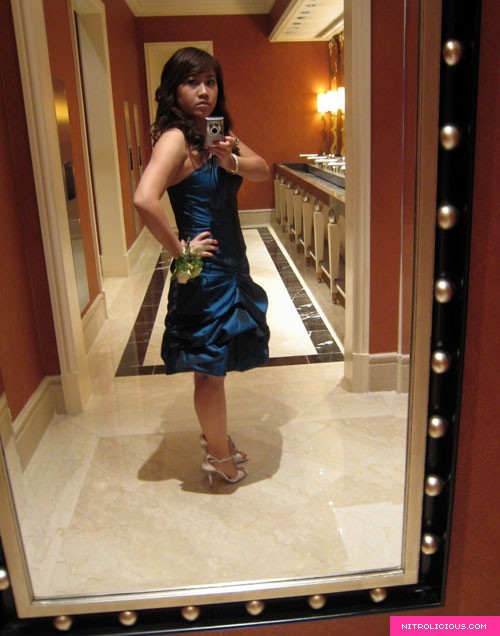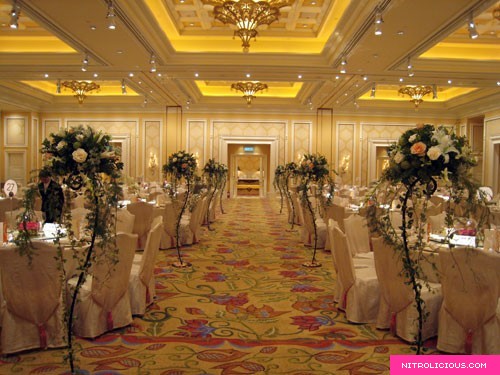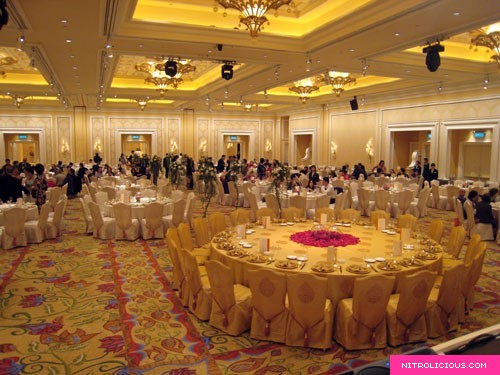 Head table (gold, where I was sitting with the newlyweds + immediate family) and Guest tables.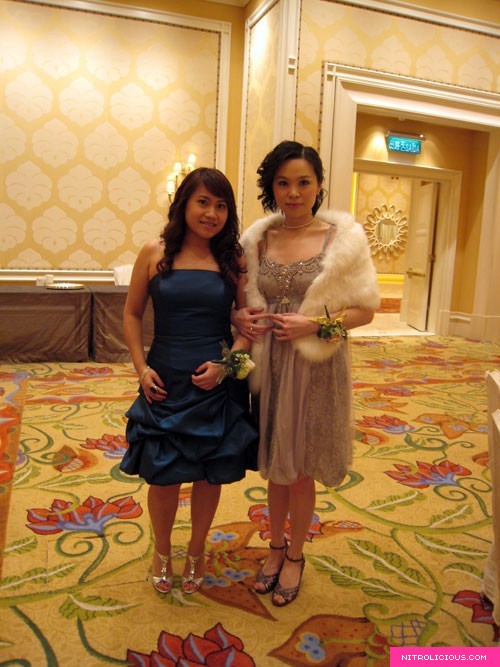 Me & Melody (Carla's cousin) – she works at Cartier in HK (corporate – holla!).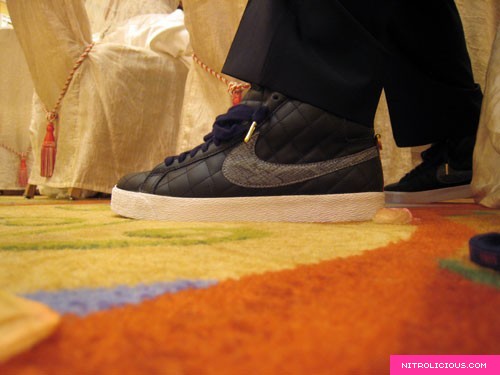 B pair his Paul Smith suit with his Nike Supreme Blazers, hotness!
Check out the food at the banquet on page 2…
Categories: eats entertainment/events outfits travel
Tags: