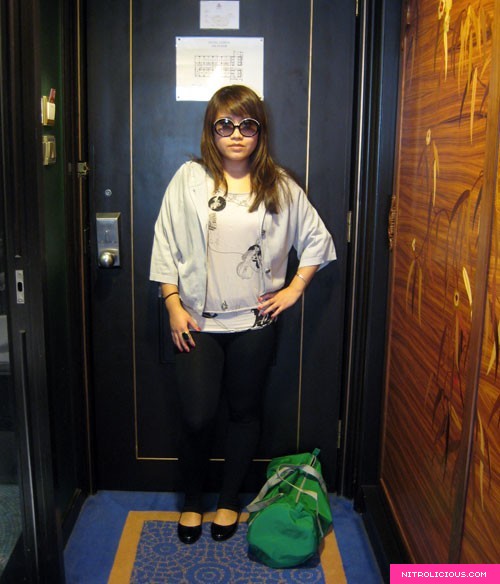 March 8 2008 – Macau, Hotel Lisboa – Before Carla & Thomas' Wedding
On my 2nd day in Macau, after breakfast I quickly headed over to Wynn to meet up with Carla to get beautified. Got our make-up and hair done then leaded my hun down the aisle with her dad, it was a beautiful moment. It's my first time and I'm the Maid of Honor, I am truly happy! The wedding pics and our gowns will be posted later, so check back…(I know I'm killing some of ya, but I have to get ready and head out B is complaining haha).
I didn't want to carry so much stuff so I didn't bring my jeans, blah had to wear my leggings with a short top (ooops) – luckily I had my Hanky Panky's on haha…
Peep the pics after the jump…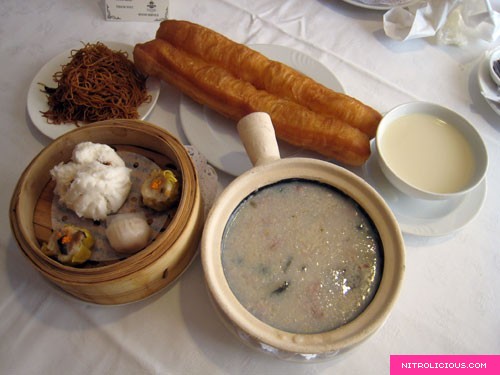 Had some breakfast before heading over to Wynn to get beautified…
Dim Sum Basket, Pork & Century Egg Congee, Crispy Flour Stick, Fried Noodle with Soy Sauce and Soy Milk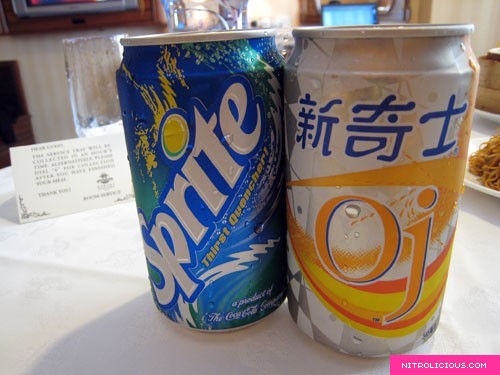 Carla getting her make-up and hair done…

I asked for very light make-up, not really a make-up kinda gurl!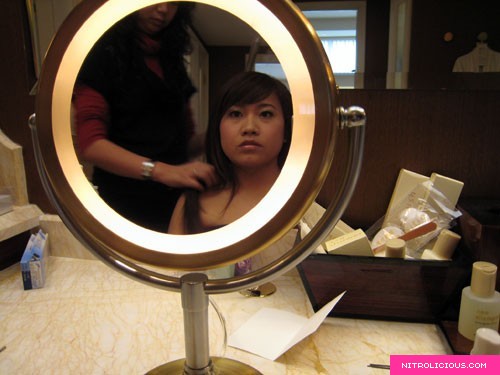 Getting my hair done…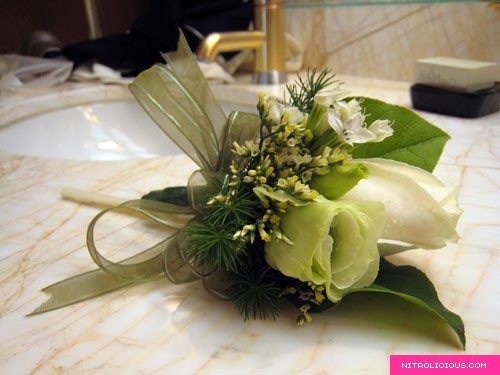 Pictures of the wedding to come…
—
Day Outfit
Hooded Cardigan: Giordano
Top: Stella McCartney for H&M
Legging: American Apparel
Black Patent Flats: HK local brand
Sunglasses: Chanel
Ring: Forever 21
Gym Bag: American Apparel
Categories: eats outfits travel
Tags: