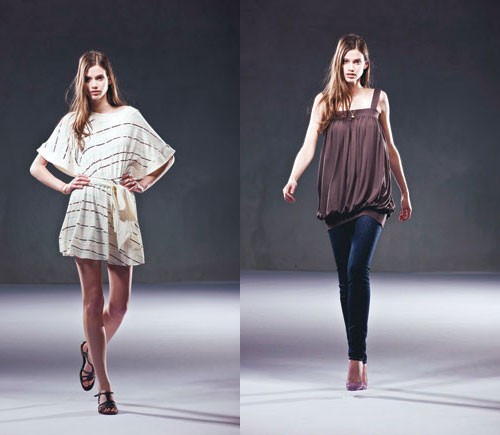 Two looks designed by Juliana Jabour for UNIQLO
As I mentioned back in January about the rumors of the spring installment for the UNIQLO Designer Invitation Project that may feature Juliana Jabour, Alexander Wang, Tim Hamilton and Loden Dager was confirmed by WWD. Very excited especially for the Alexandar Wang collection!
First up, launching in stores this month is Juliana Jabour's collection of four dress styles – a bubble dress and boatneck dress in sophisticated prints, a low-waisted tunic and sleeveless top to be worn with jeans. Tim Hamilton's men's collection will also hit stores this month. In May, Alexander Wang's color-blocked pleated dresses and tucked sleeveless dress will be available, as well as Loden Dager's men's collection. Items in the capsule collections range from $29 to $79. Each will remain in stores for one month and will feature eight looks. I'm marking my calendar for May, thank god it's not launching this month since I'm in HK!
Categories: fashion
Tags: