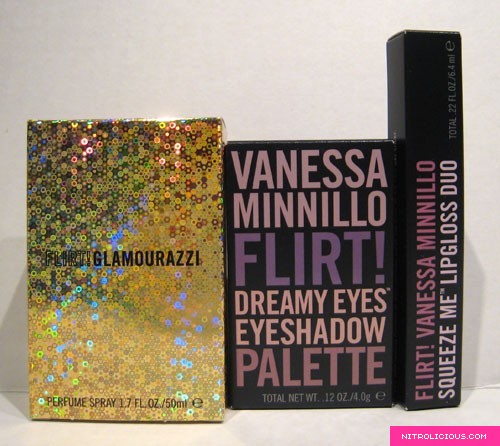 Good Morning! I'm so glad its half way through the work week already, can't wait till Friday hits. Don't be envy that JanJay from FLIRT! Cosmetics hooked your gurl up with a goodie bag full of products, she's gonna hook you guys up too! A gurl can never get enough cosmetics right?
There will be five (5) lucky winners randomly chosen from the entries, one (1) entry per person. Please follow the guidelines and check your entry before entering. Good Luck! Sponsored by FLIRT! Cosmetics.
Giveaway Starts: Wednesday, February 20, 2008 – Now
Giveaway Ends: Friday, February 29, 2008 – 11:59pm EST
The Prizes [each winner will receive these three products]:
FLIRT! x Vanessa Minnillo Dreamy Eyes Eyeshadow Palette
Giveaway has ended, thanks to all that participated…the five winners are:
tish – boston, ma
dee – elizabeth, nj
karie – los angeles, ca
vincy – portland, or
jessie – orlando, fl
Please read and follow the guidelines after the jump…
Guidelines [one entry per person, please follow all guidelines]:
Sign-up for my weekly newsletter.
Age / Location (City, ST). International winner must agree to pay for shipping/handling.
Answer Questions: What is the one cosmetic that you can not leave your house without? What FLIRT! Cosmetic would you most likely buy/use (not limited to the three products in the giveaway, you can check www.flirtcosmetics.com)?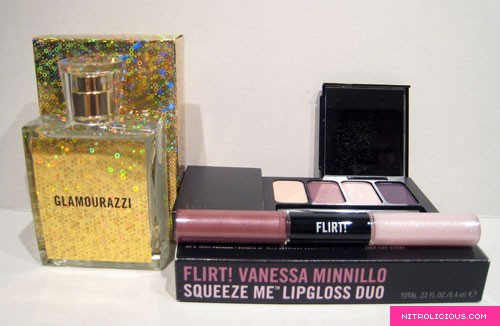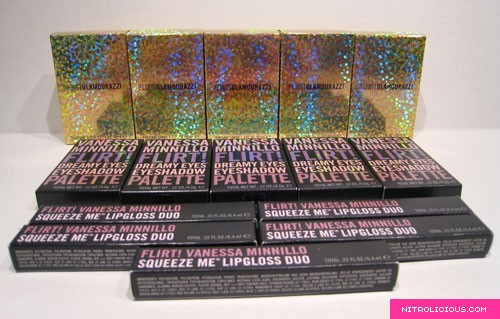 Categories: beauty contest/giveaway
Tags: