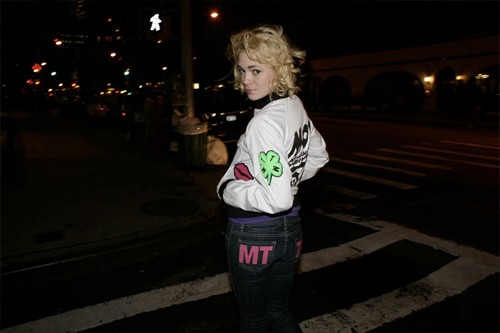 Photography: Mark The Cobrasnake
Married to the MOB has tapped The Cobra Snake to shoot their latest spring '08 collection featuring the 20 year old Uffie. Uffie hails from Miami by way of Paris, she has made mad noise all over the world with her club anthems like "Pop the Glock" and"Ready to Uff". Represented by French music label, Ed Banger Records, she has been featured on magazine covers and has a cult following, MTTM knew instantly this sexy kitten was instant MOB material.
The spring MOB collection features a very special tee that is a collaboration between Fafi and MOB. As you can see the MOBed out Fafinette comes complete with a Birkin Hermes bag, Chanel pumps and a lip tattoo on her thigh. The other special piece is the Boot Camp Jacket. An army-influenced jacket with a MOB twist that comes in two hot colorways. Peep the full collection over at www.marriedtothemobnyc.com.
More campaign pics after the jump…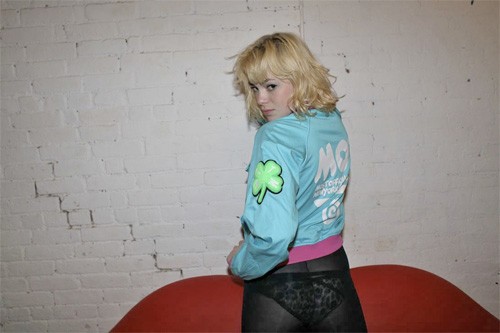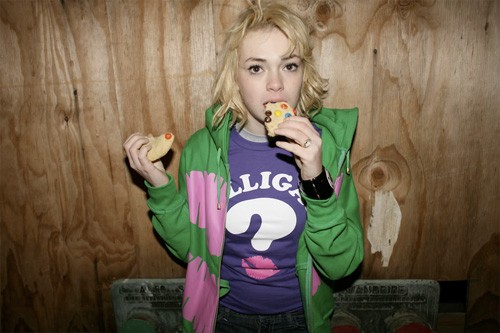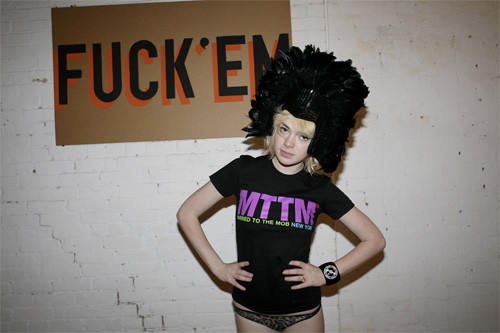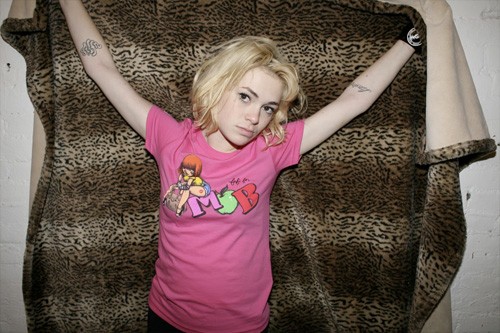 Categories: streetwear
Tags: