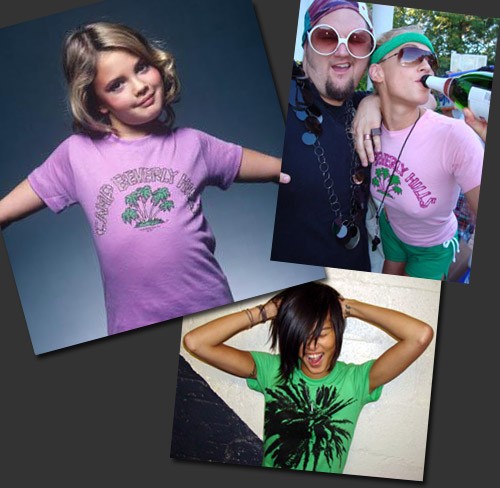 Lil Drew Barrymore, Jim McCarroll & an updated CBH tee (green/black)
Remember lil Drew Barrymore rockin' a Camp Beverly Hills tee? Well, the iconic 80's brand is back! Camp Beverly Hills has tapped Project Runway Season One winner, Jay McCarroll to bring back the brand and to design the cut & sew line that will be available next year! For the tees, On The Go Ari [remember the Newport kickz?] is to design a line of tees that will, at first, be available exclusively online at Cultistshop.com. Tees are available starting today for $35 a piece.
They've already got The Daily News talking about them and they've also revamped their website. Keep checking back for more exciting news from the new and improved Camp Beverly Hills!
Categories: celebrities streetwear
Tags: