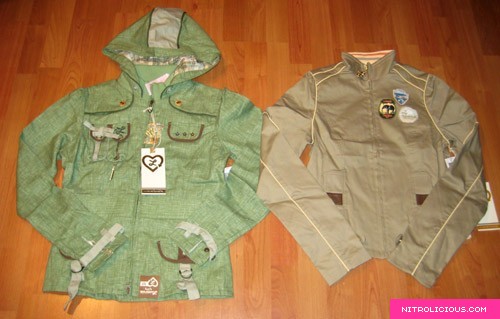 Sniper Jacket & Wonderland Safari Jacket – Size: Medium
The last nitro:licious x Luxirie Giveaway consists of two pieces, the Sniper Jacket and Wonderland Safari Jacket both in size medium.
ONE (1) winner will be randomly chosen to receive these two products, the winner will be announced on the blog and contacted thru email. Please complete all guidelines to be considered, one comment/entry per person – all comments that does not meet the guidelines will be automatically disqualified. Good Luck! Sponsored by Luxirie by LRG.
Giveaway Starts: Tuesday, January 22, 2008 – Now
Giveaway Ends: Monday, January 28, 2008 – 11:59pm EST
The giveaway has ended, the winner is jazmine from Toronto Canada! Congrats! Stay tuned for the next giveaway!
Read the guidelines and enter the giveaway after the jump…
Giveaway Guidelines (all must be completed to be considered, only ONE comment per person):
Sign-up for my weekly newsletter (you will need to subscribe again even if you've already done so).
Age / Location (City, ST).
Some of you guys have suggested Luxirie to release snowboarding gear and now Luxirie has collaborated with Special Blend and Forum to release a 152cm snowboard, outwear and pants! What are your thoughts? Do you like the collaboration or do you think it can be better? Do you think they should continue making snowboarding gear? Speak your mind!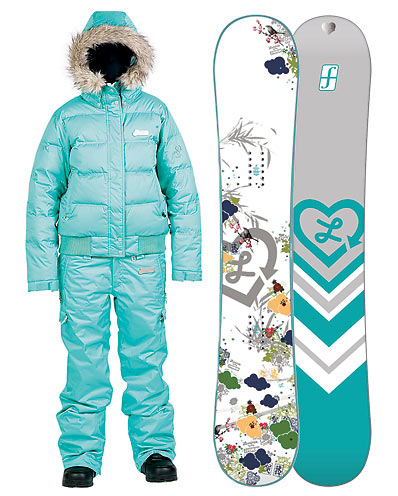 Luxirie x Special Blend & Forum Outerwear & 152cm Snowboard
Categories: contest/giveaway streetwear
Tags: