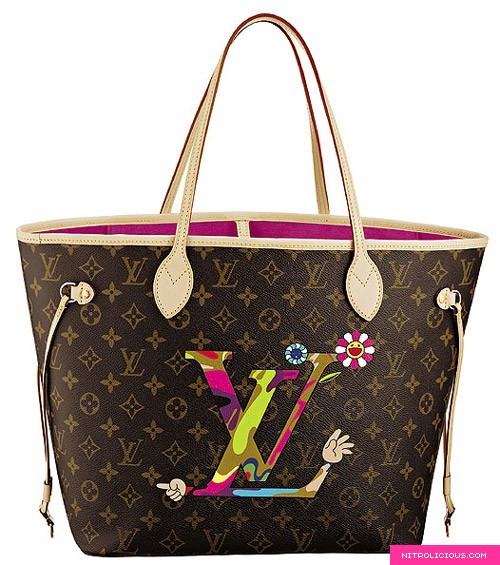 Ever since I've seen the photos of the newest collaboration between LV and Murakami, I've set goal to get myself one. Unfortunately, the LV x Murakami "LV Hands" Neverfull was only available for purchase at MOCA and they do not accept phone orders, hell they don't even pick up the phone. Can't blame them, they probably get a million calls a day about this. I should of flown over to LA just to get this, missing out on this chance to cop it at the MOCA LV store, I'm thinking of bidding for one on eBay.
What do you guys think? Do you guys like this bag? Should I opt for PM, MM or GM size? Help, I can't get it off my mind…
Original Price:
Neverfull PM $860
Neverfull MM $940
Neverfull GM $960
edit:
YIPEEEE, B got it for me!
Peep the eBay auctions after the jump…
Tags: