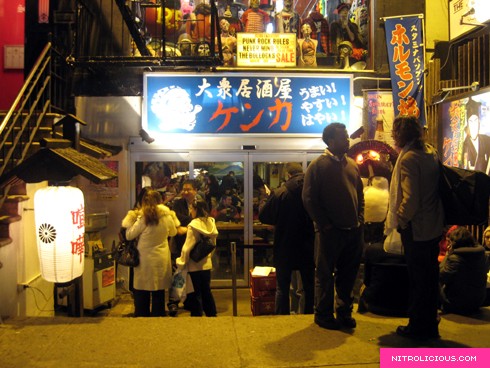 Kenka
25 St Marks Place
New York, NY 10003
212.254.6363
The Scene
This St. Mark's izayaka, a Japanese snack and booze cafe, complements the street's growing number of Pan-Asian restaurants. Boisterous waiters greet a streaming crowd of regulars, students and tourists who wait for one of the cafeteria-like tables. The gargantuan menu offers pages of small bites ranging from familiar dishes like dumplings and noodles to items that challenge even the most jaded East Village foodie–body parts usually left to anatomy lessons in this country. – Citysearch
I've passed by Kenka so many time that I've lost count, there were numerous occasions when I wanted to try this restaurant but the line was never short. There are always people waiting for a table at this hotspot, especially on the weekends and that's when I usually go out to dine at St. Marks Place. Finally, B and I sucked it up and waited for a table last month, the wait was long – about 30-40 mins but definitely worth it.
I didn't realize the restaurant was so big, we got a table at the back of the restaurant which was ideal since it was mad brick outside. The tables were surrounded by small baskets to hold your coats/jackets. I was quite glad that the dishes were small, we ordered a few to share. The food was really good and cheap, plus the service was on point too. Be prepared the music is super loud at this spot, but I enjoyed it – they played old Japanese music which was quite interesting. When you get your check, you'll get a small cup of cotton candy powder to make when you exit the restaurant, very cute idea. Love this spot, will definitely be a regular there. Everyone must try this spot, I can't wait to go back. The crowd never ends at Kenka, so be prepared to wait! Peep the pics after the jump…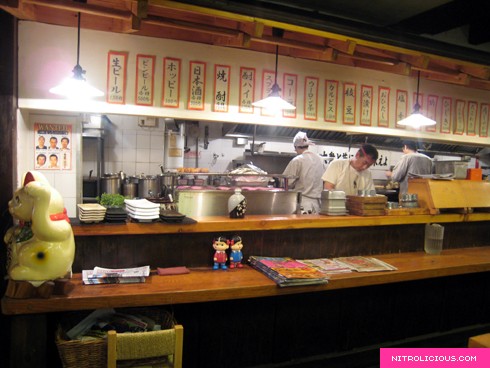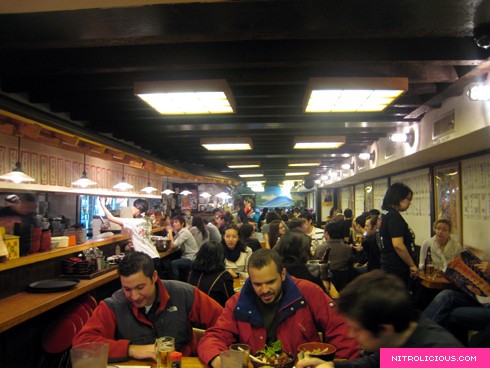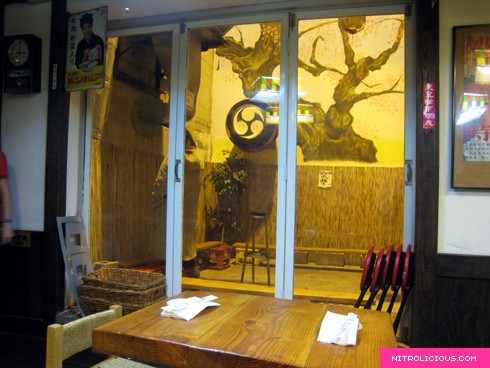 An indoor smoking area, great idea so you don't need to go out of the restaurant to smoke.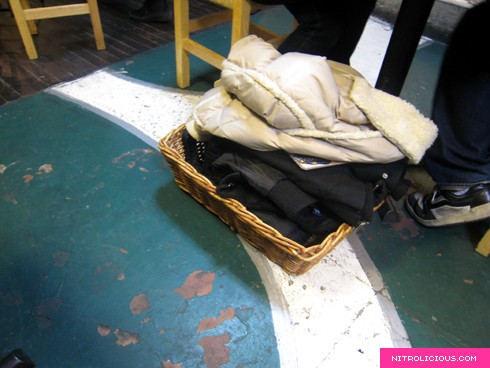 Little baskets scatter around the tables for your coats…interesting!

Can you read Kanji?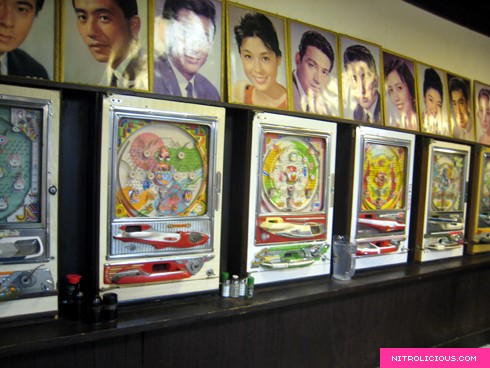 Cute decorations…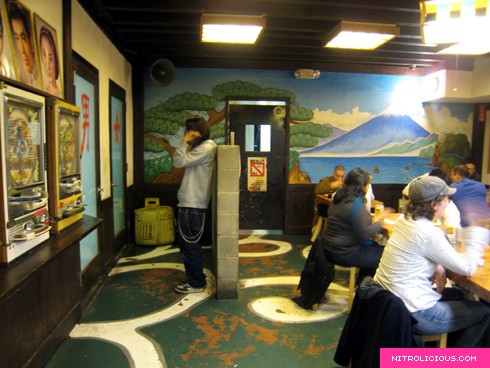 Need to use the restroom?

Someone's tattooed body as a menu, very creative!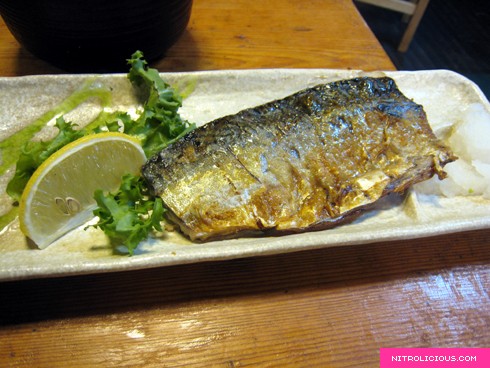 Saba No Shioyaki grilled mackerel $5.50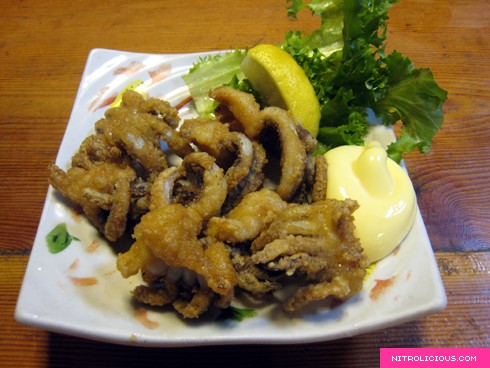 Ika Geso Kara Age fried squid legs $4.50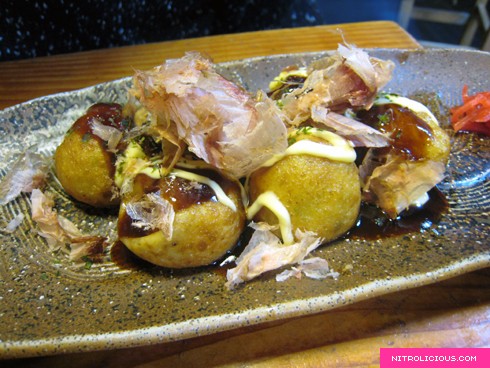 Takoyaki japanese grilled flour balls with octopus (6p) $5.00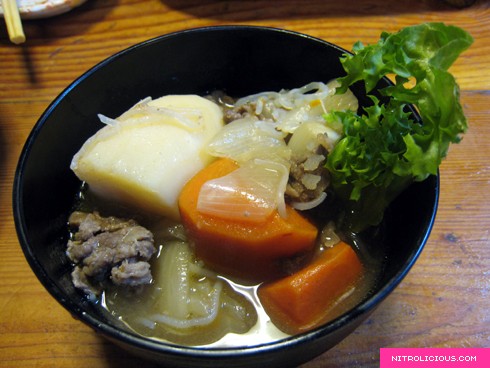 Niku Jaga potato and beef stewed with soy sauce $4.00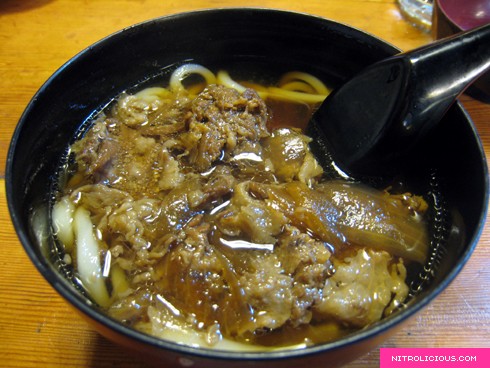 Niku Udon noodle soup with beef $5.00

Curry Rice japanese curry over rice $5.50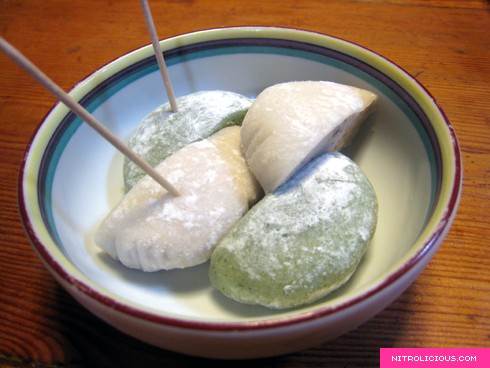 Mochi Ice Cream two pieces of rice cake ice cream, green tea and red bean $3.50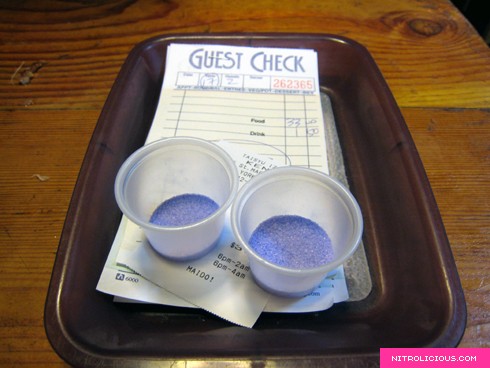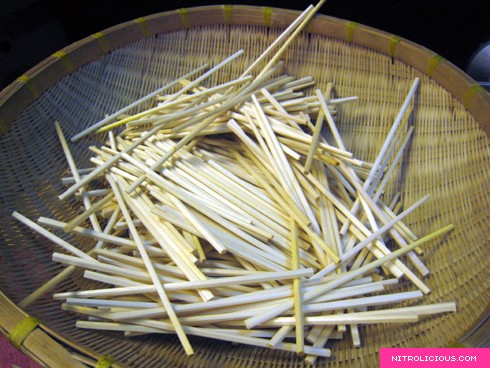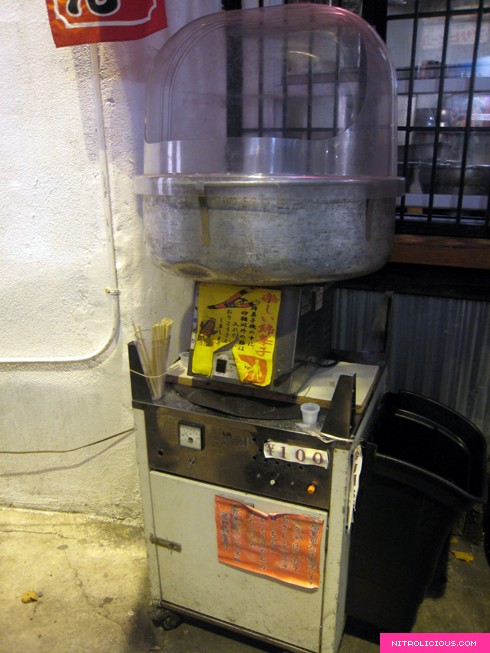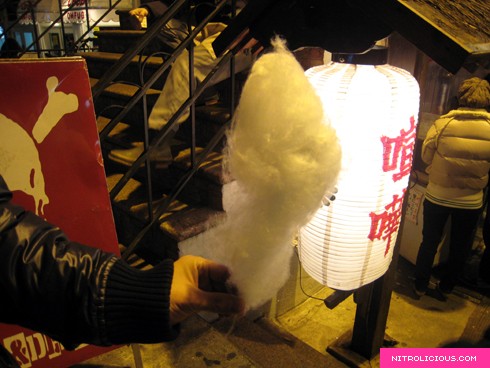 Categories: eats
Tags: