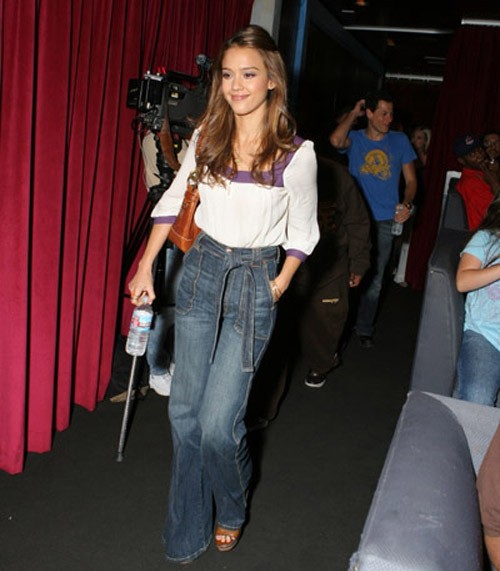 Jessica Alba rockin' the Jainesse "Foxy" High-Waist Jeans
Jaycia Gayle, the designer of the high-end denim brand Jainesse, attributes her aptitude for fashion to her family, who bonded not only over the traditional Jamaican dinner table, but also via shopping trips and observing the family tailor alter and perfect their purchases.
The Jainesse collections merge sophistication and playfulness into each denim fiber. Style names such as "Charlotte," "Casey," and "Rene," invoke a relative or friend, as well as larger than life, feminine personalities such as "Foxy" and "Pam Grier." Premium denim fabrics and sheep's wool are evident throughout the collection, as well as the Jainesse hummingbird logo, the national bird of Jamaica. Coppery vintage metal buttons and interior I.D. pockets for the denim are artfully paired to most styles.
The two signature high-waist styles, "Charlotte" and the belted "Foxy," outline an elegant shape, both with wide-leg bottoms and slimming, navel covering waist-line. The denim is structured yet soft and is offered in a dark blue wash, a light blue wash, and black—colors to change with the seasons, yet these styles will always be a part of the collection. To name a few celebs that have been seen in Jainess Denim are: Jessica Alba, Maria Bello, Kelis and Mandy Moore.
The high-waist Foxy jeans looks pretty good, I'll probably have to make a trip to one of the NYC stockists to try them on!
Jainesse is available at Cantaloup, Poppy (NYC); CatBird (Brooklyn); Madison, The House of Petro Zillia, Tangerine (Chicago) and others.
More pics after the jump…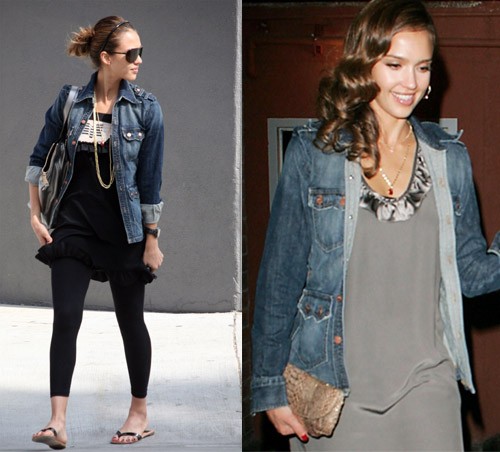 Jessica Alba rockin' a Jainesse "Amber" Denim Jacket

Kingston Jeans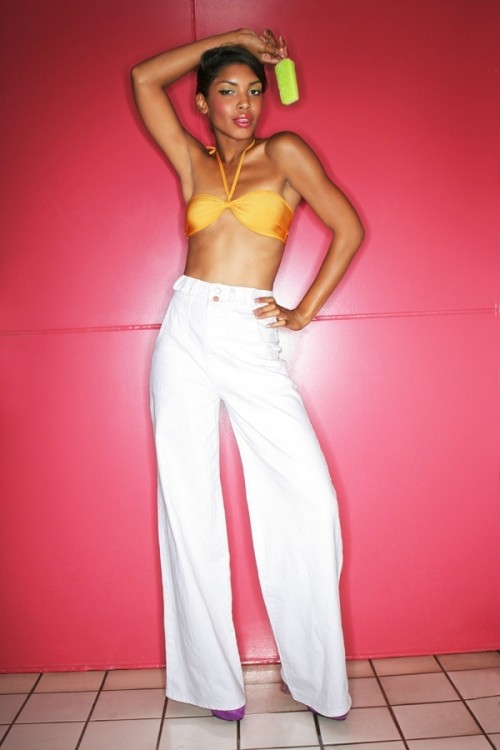 Charlotte High-Waist Jeans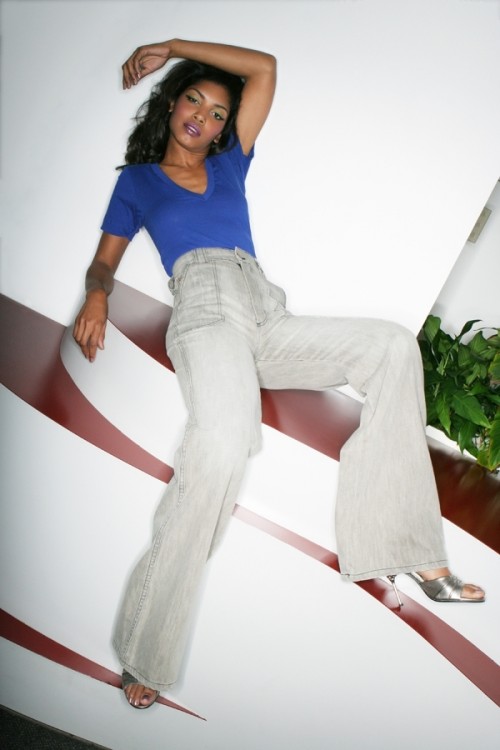 Charlotte High-Waist Jeans

Chatterley Shorts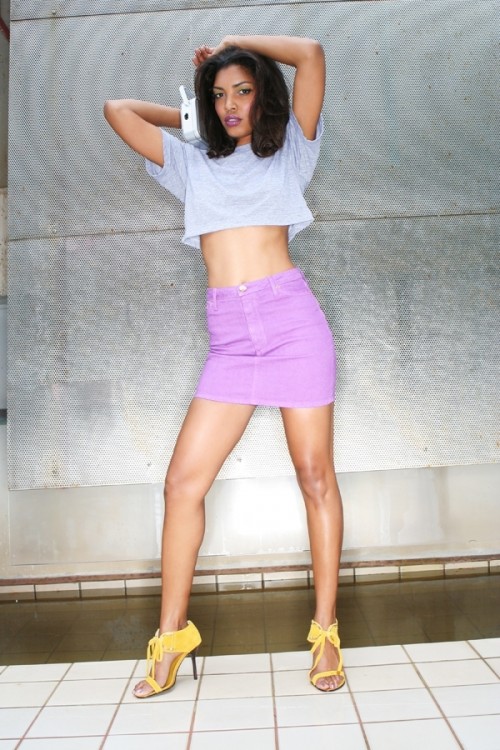 Middlesex Mini Skirt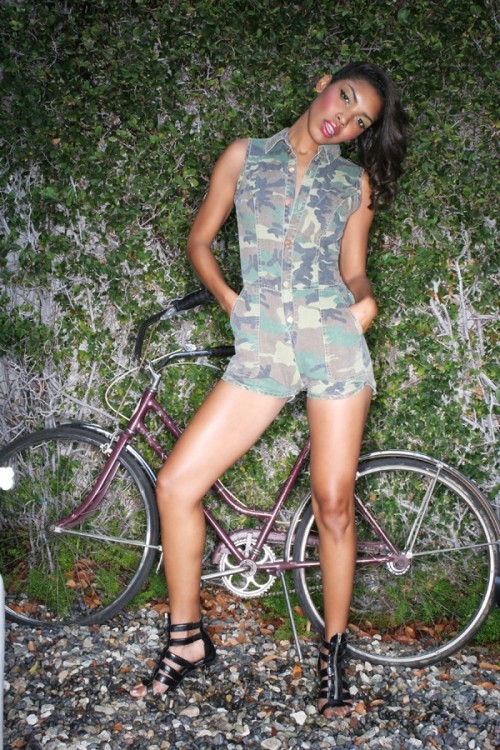 Casey Jumpsuit
About Jainesse
Jainesse, a subsidiary of Jette Blaque, Inc., started in Southern California in 2004 with a core management team of four family members: Jaycia's father Donald Gayle; her brother Casey Gayle; and the matriarch Hyacinth Gayle. A fifth relative would unwittingly be involved because in itself the name "Jainesse" is the consonance of Jaycia's and her daughter Sayen's first initials. At this time high-waisted jeans, reminiscent of the 70's, were still a far second to the low-rise jeans that populated every trendy store from Los Angeles to New York.
Jaycia's foresight and firm trend-withstanding belief that "a woman should look like a woman," led her to create a reinvented, sexy silhouette that is exclusive in taste yet more inclusive of different body types. Never compromising the workmanship of Jainesse styles, the Gayle family supported Jaycia in executing her vision.
Categories: celebrities denim
Tags: