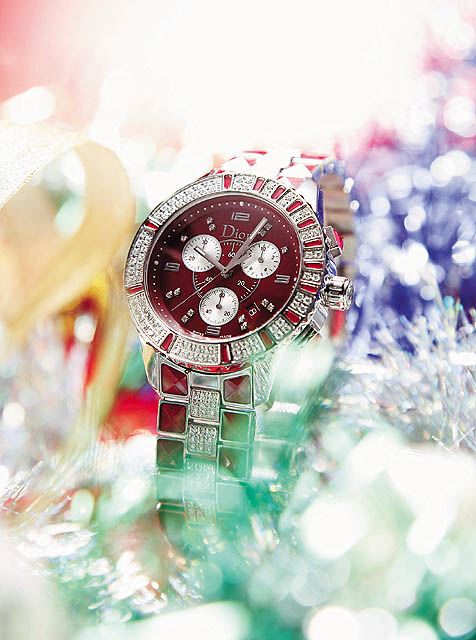 Photography: Ray Siu
This Christmas, Dior is releasing this limited edition Christal Red watch with only 500 available I'm sure this beauty will make the girls scream! This gorgeous watch is surrounded by luscious sapphire and blinged out with 307 diamonds all around. Even though this watch reminds me of the Chanel J12, it is def one to "watch" for! Hotness! About, US$21,200.
Don't want to break the bank? You can go for the Dior Christal Red Rubber version, for a fraction of the price you can get a similar taste.  
Categories: jewelry/accessories
Tags: