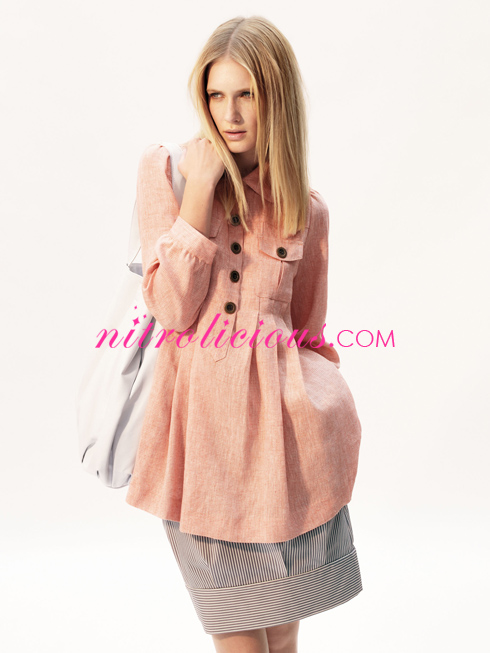 Photographer: Peter Gehrke / H&M
I am more convinced about the H&M Spring/Spring 2008 collection now after seeing the campaign pics. I did see a few pieces I wanted when I posted up the still pictures earlier today but the clothing are far more interesting on! Some of the nylon jackets and skirts reminds me of Prada's famous nylon materials and also a pair of two-toned pumps from Prada's fall 2007 RTW collection! Lots of sporty looks which also reminds me of the adidas by Stella McCartney collection! Great stuff, I can't wait till the collection hits stores!
Fashion is constantly developing, and so is the technology that allows new production possibilities and materials with better function, comfort and fit. This has inspired the design team at H&M when creating spring's new collection of classic favorites. These favorites have been updated and refined with new materials and cuts, and with clothes and accessories inspired by the Orient, Asia and Africa.
More pics and info after the jump…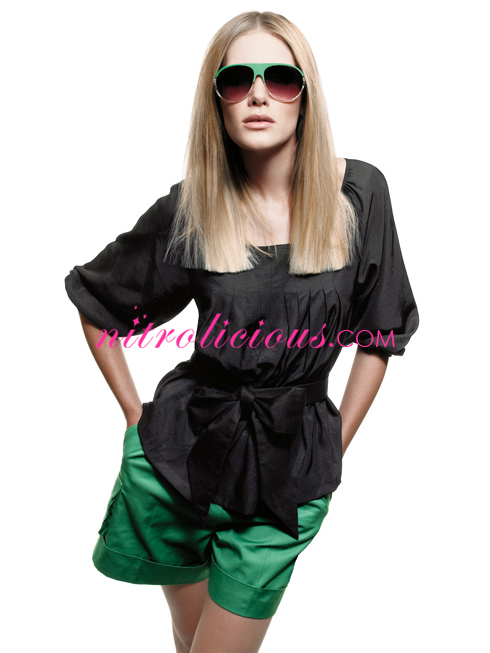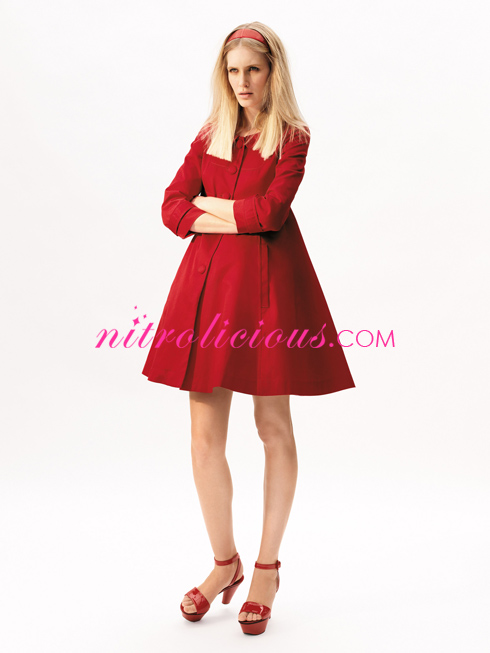 'Fashion at H&M is really exciting this season because it's genuinely built on traditional tailoring combined with sportswear and cultural influences from all over the world. It means unlimited ways to express yourself! At the same time, we are seeing revolutionary developments in materials, both at a technical/functional level and an environmental one,' says H&M's head of design Margareta van den Bosch.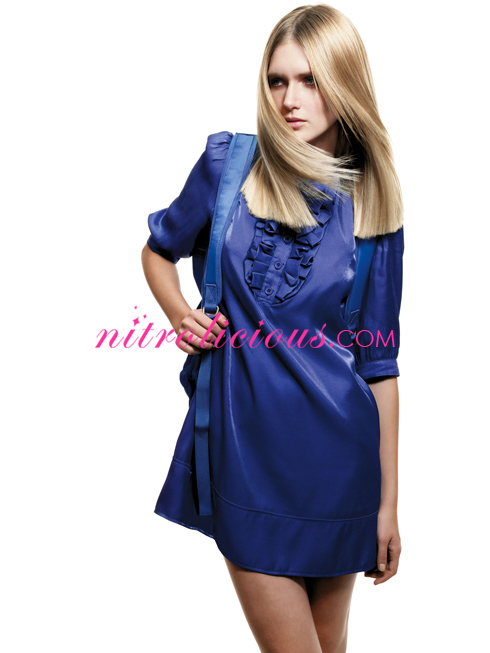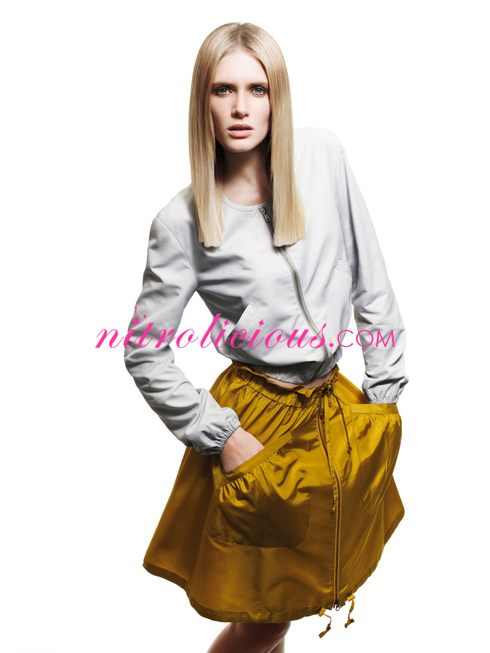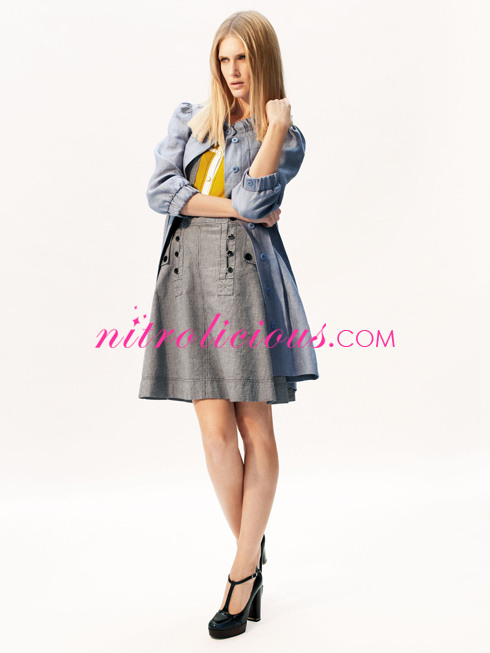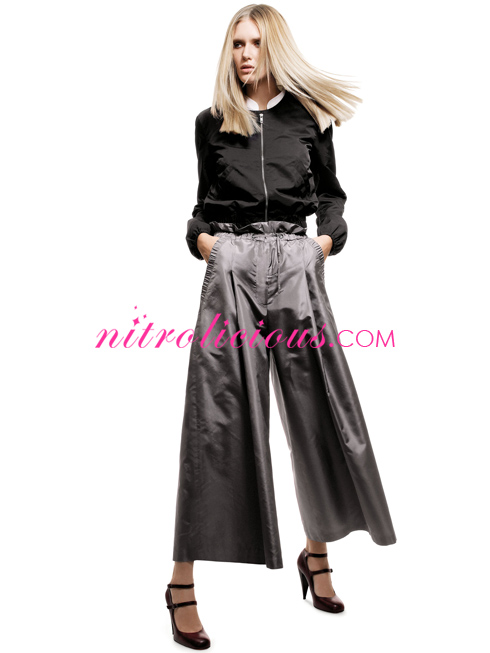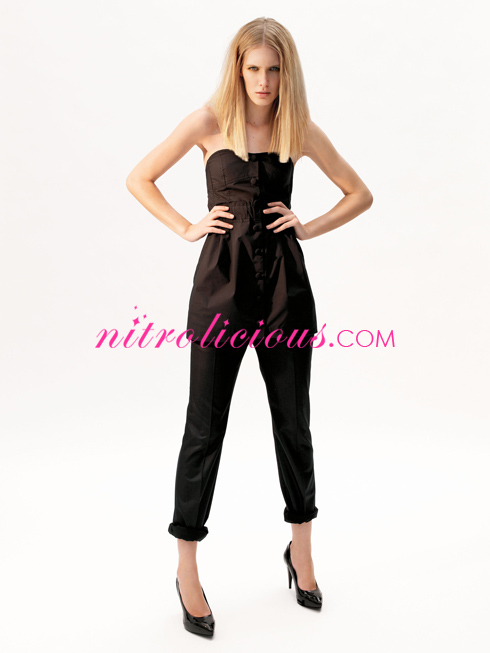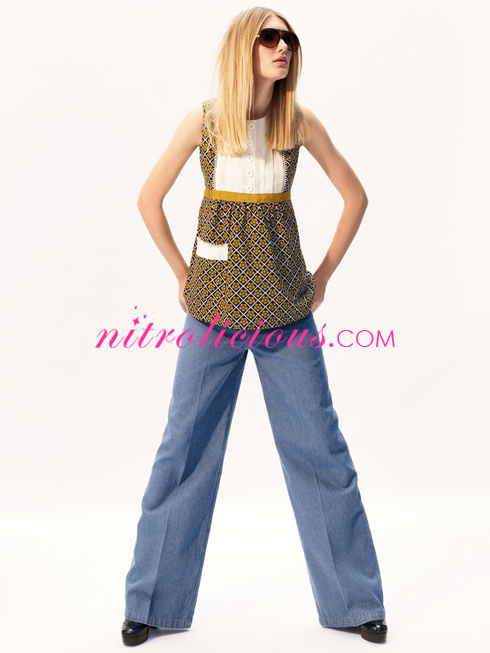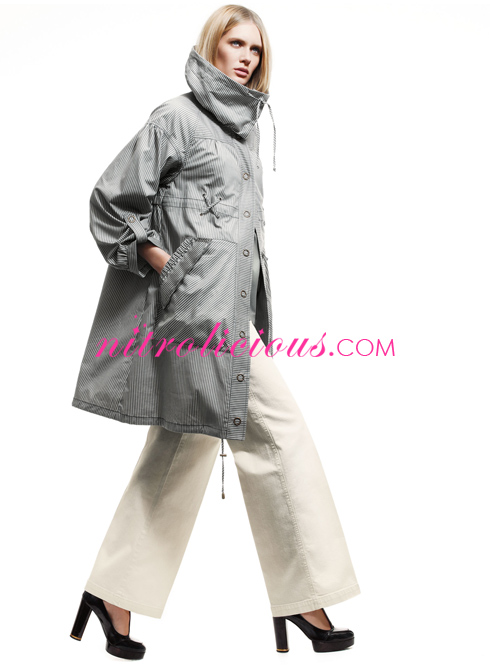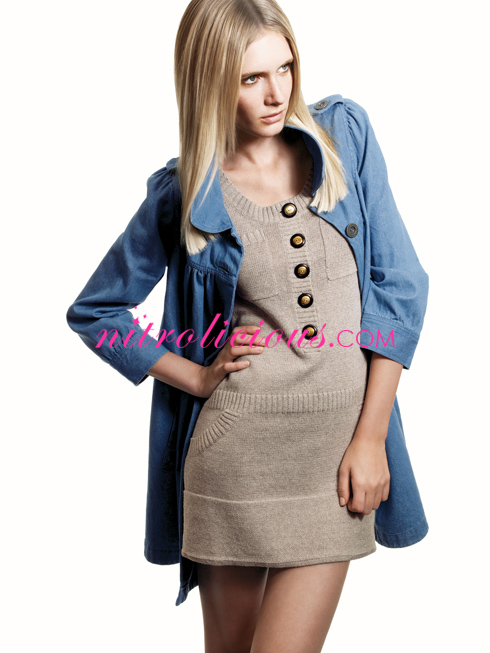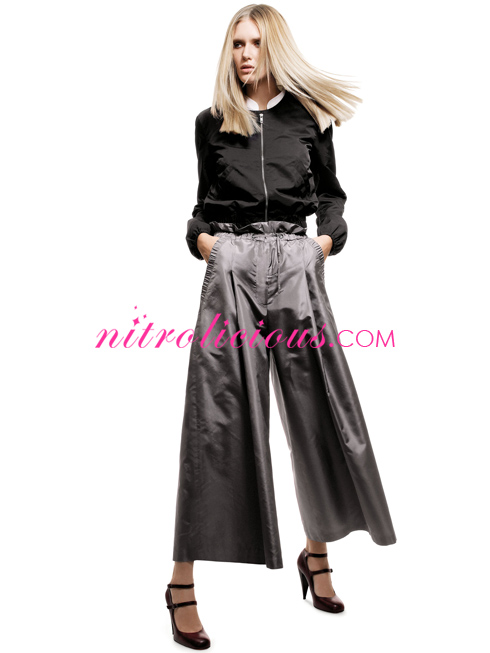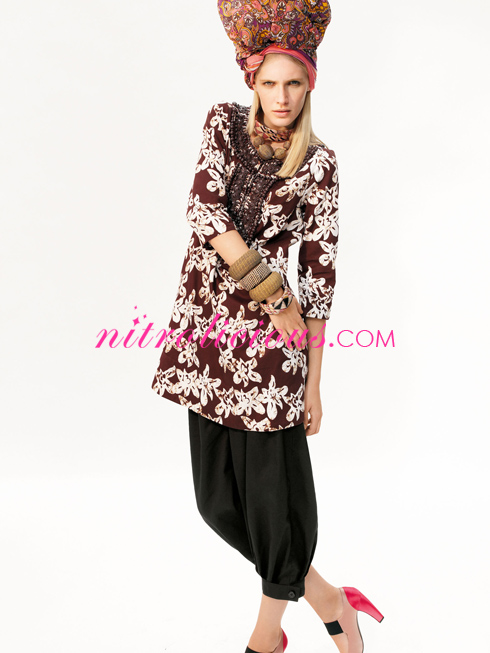 These shoes looks Prada-inspired, I like!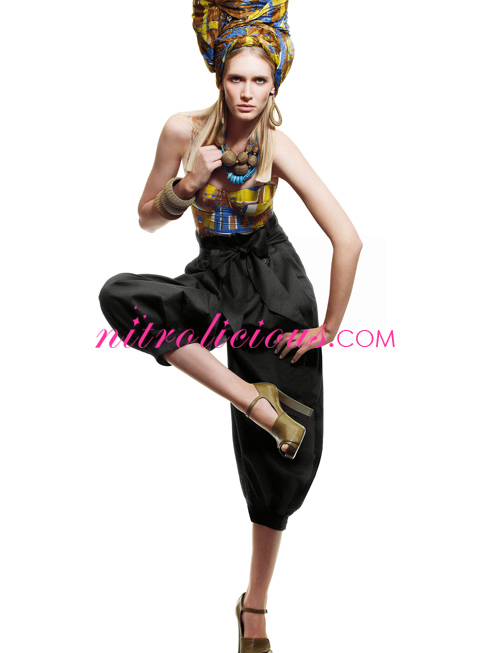 INSPIRATION AT H&M THIS SPRING
Tailoring
Tailored looks are back in fashion, as are updated wardrobe staples in general – like the suit and the shirt, and fine-knit classics such as the cardigan, the tank top and the V-neck. Tailoring can also be retro couture-inspired or simply minimal and well-cut with few but perfect details. Sport's influence is evident in details like hoods, drawstrings and Velcro fastenings and materials such as nylon, polyester and sweatshirt cotton.
Multicultural Inspiration
We mix and match Oriental, Asian and African inspiration to form a modern ethnic look that can be combined with tailored and sports-inspired pieces. Think 20s Oriental with patterned and embellished shirts, tunics and dresses, worn with harem pants, and linen or khaki separates. African patterns on couture classics, metallic prints, and finishes on tailoring and jersey are contrasting combinations that work. Others include folk-style patterns and embroidery on romantic summer pieces. Fashion history and global street style from all over the world come together to form one single trend.
Park romantic
Some clothes you can't help but associate with a scent, a feeling or a state of mind – like a floral vintage-style dress or a faded denim jacket. They are summer classics you want to wear from one year to the next, but with updated cuts and materials. Pale and sun-bleached colours feature heavily in this trend. We call it park romantic because it's all about being outdoors, in the city or in the countryside.
SILHOUETTE
Slim but loose, sometimes wide.
COLORS
Neutral grey, beige, mauve and taupe. Brown, skin tones, black and white. Spicy rust and curry shades, khaki and crisp colors from the garden such as grass green, fuchsia and lilac, or bright sporty colors such as yellow, turquoise and red.
PATTERNS AND PRINTS
Tweed, pinstripe, shirt stripes, tie prints, graphic and asymmetrical prints, Paisley, kaftan stripes, African geometric prints, animal prints, botanical prints, patchwork prints, florals, polka dots and checks.
MATERIALS
Cotton, linen and wool, silk satin and shantung, jersey, sweatshirt cotton, chiffon, velour, gauze weave, nylon and mixed fabrics of all kinds, chambray, denim, cotton khaki.
KEY GARMENTS
Women: dresses, tunics, blouses, suits, coats, blazers, anoraks, jeans, tank tops, wide trousers, fine knits, knee-length skirts, shorts, worker styles, nylon lumber jackets. Men: linen jackets and trousers, vests, shirts, jersey granddad shirts, worker styles, nylon lumber jackets, fine knits, jersey, chinos, cardigans.
ACCESSORIES
Women: turbans, straw hats, couture scarves, sheer scarves, belts, earrings, bangles, sunglasses, skinny belts, pendants, wooden jewellery, large and soft leather bags, straw bags, sandals, trainer pumps, ballet pumps, Mary Janes.
Men: straw hats, caps, linen scarves, handkerchiefs, canvas bags, sunglasses, canvas belts, leather belts, trainers, sandals, lace-ups, loafers.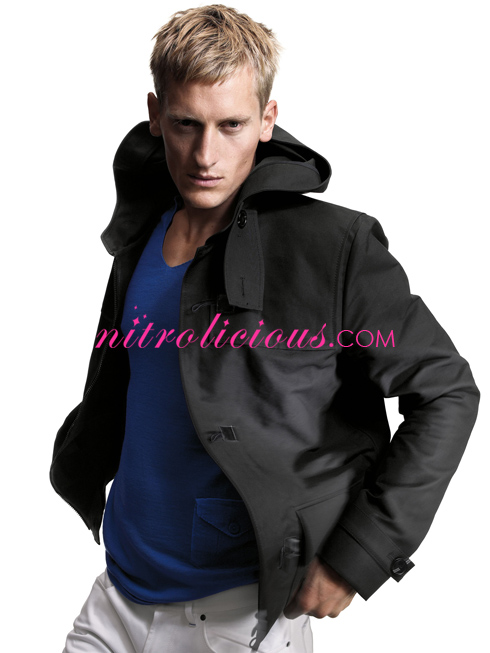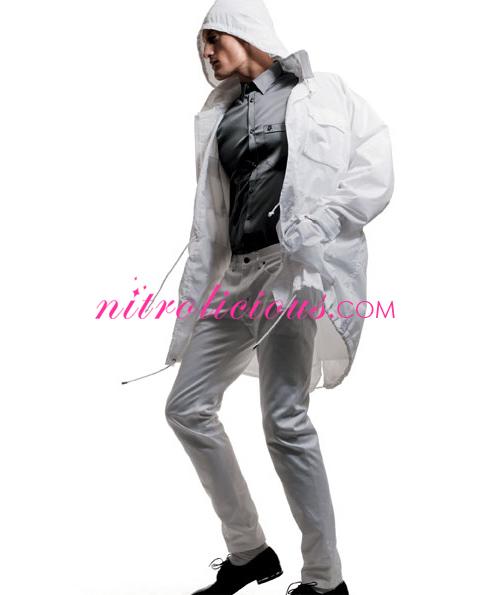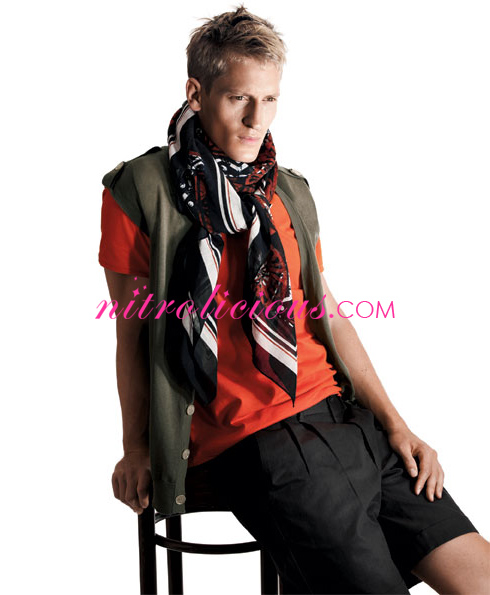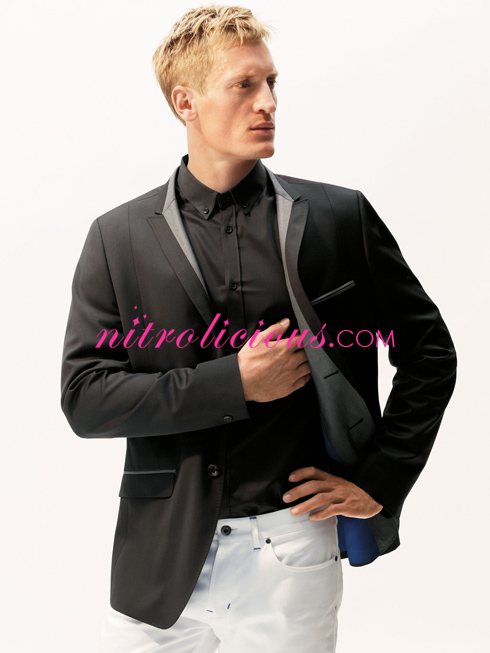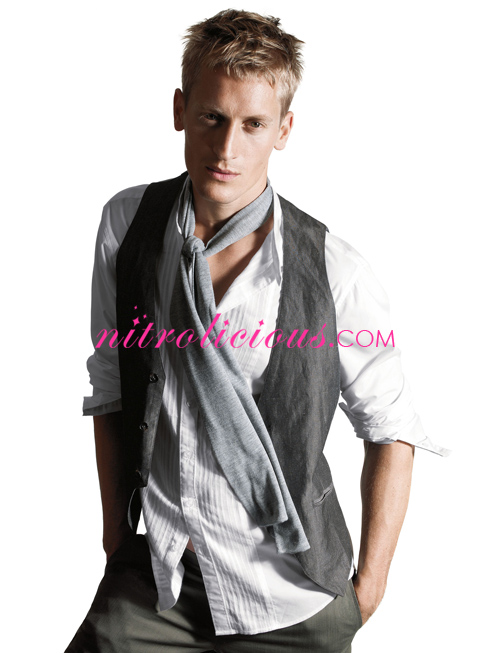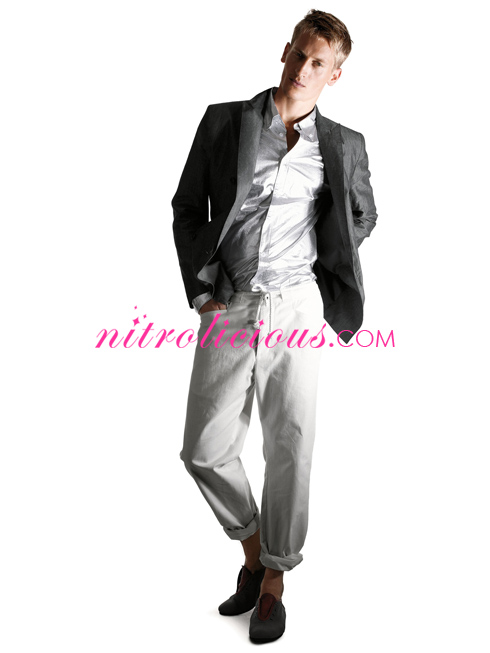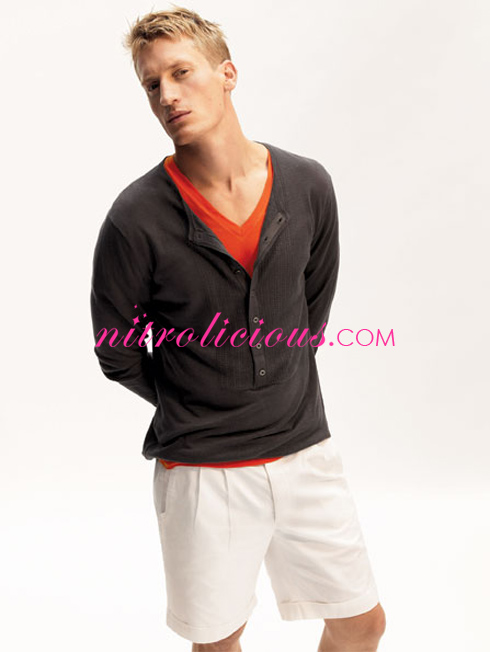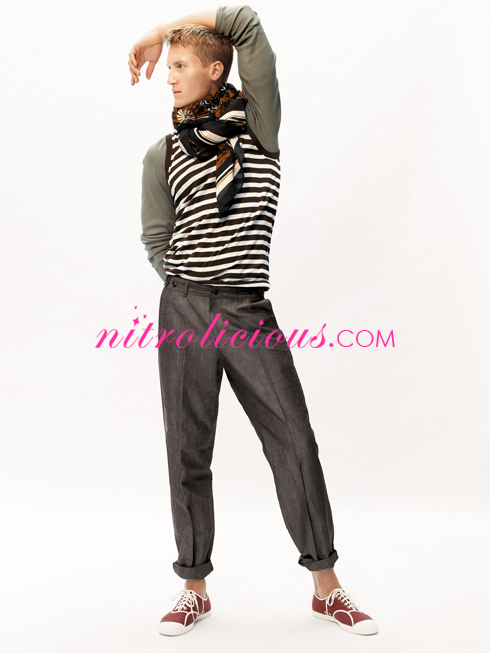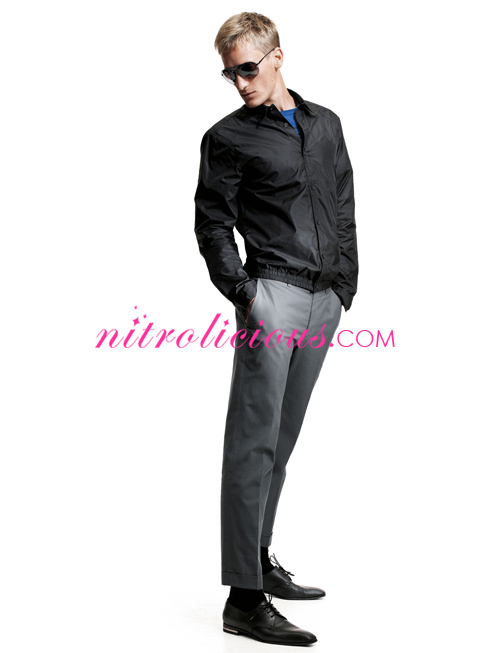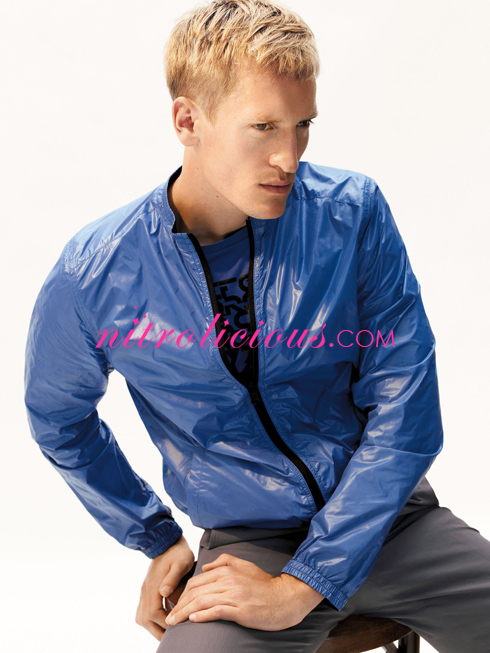 Categories: h&m
Tags: