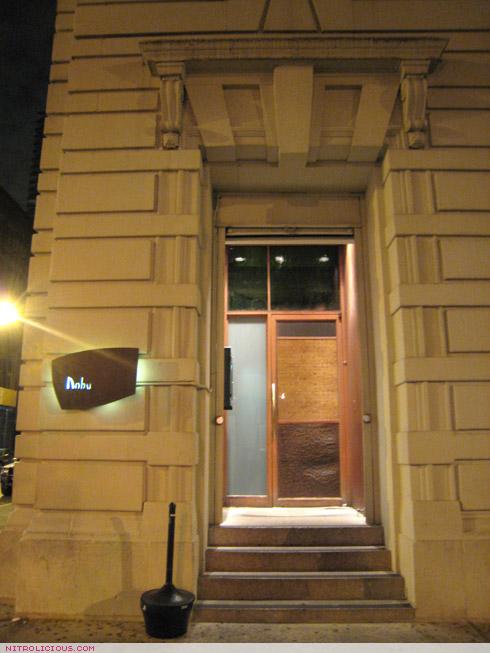 Nobu
105 Hudson Street
At Franklin Street
New York, NY 10013
212.219.0500
The Scene
Nobu New York, the flagship restaurant of Chef Nobu Matsuhisa, has been a pioneer for Japanese cuisine since its opening in 1994. Nobu partnered with restaurateur Drew Nieporent and Oscar-winning actor Robert De Niro to bring his modern Japanese to Tribeca. Nobu draws upon his classical training at sushi bars in Tokyo and his life abroad in Peru, Argentina, and around the world to create a whole new trend in Japanese cuisine. The resulting dishes, including Yellowtail with Jalapeno, Tiradito Nobu Style, Lobster with Wasabi Pepper Sauce, and Black Cod with Miso, make Nobu the innovator of new style Japanese food.
Nobu New York's design by architect David Rockwell evokes the beauty of the Japanese countryside with its natural textures, birch trees, wood floors and a wall made of river stones. Energy and excitement pulse through the room, creating a surreal effect. The restaurant received three stars from the New York Times and a Michelin star. The restaurant's perennial popularity and devoted following are a tribute to Nobu putting his own spin on traditional Japanese cooking. – Nobu
Need I say more? I'm sure a lot of people has heard of Nobu before, this spot is also one of the restaurants I wanted to try for a long time. My bro suggested to take B there for his b'day, we went to the original Nobu down at Hudson Street. The ambiance is comfortable and the food was amazing, love it there. Will def go back there again, its pricey but you pay for the quality and taste of the food…it makes up for the price. Everything was REALLY good, I'm sure B had a very Happy Birthday haha! Peep the pics after the jump…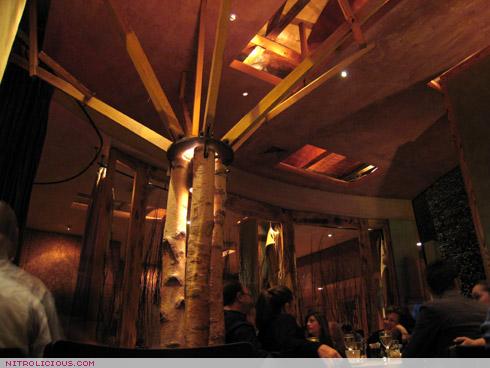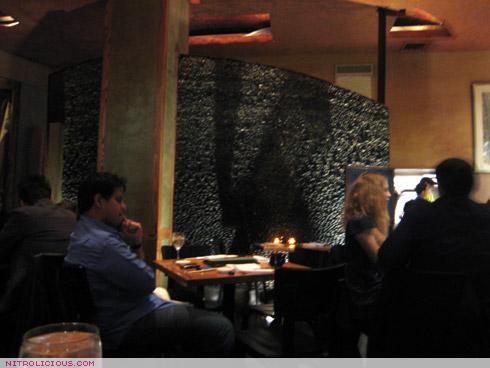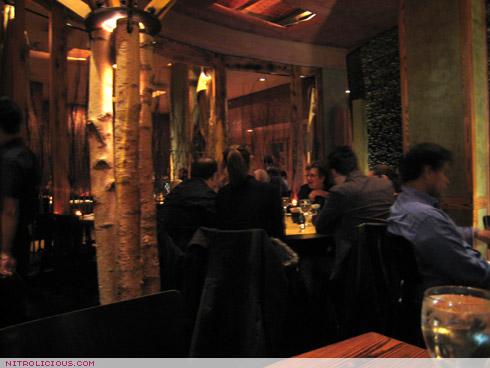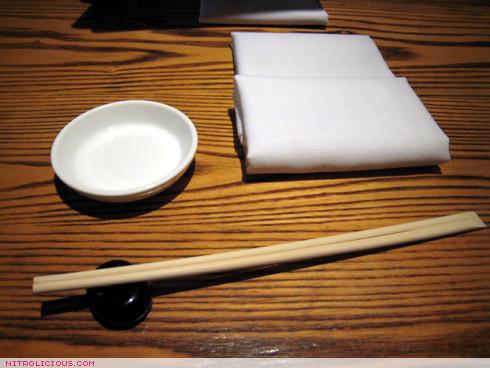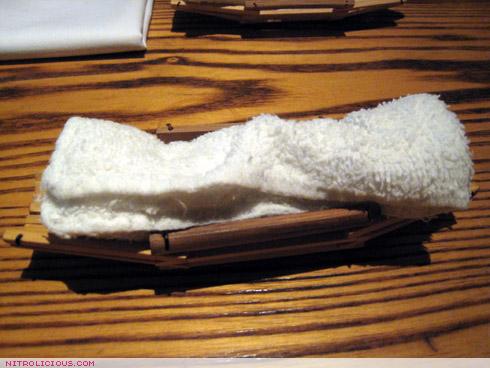 Edamame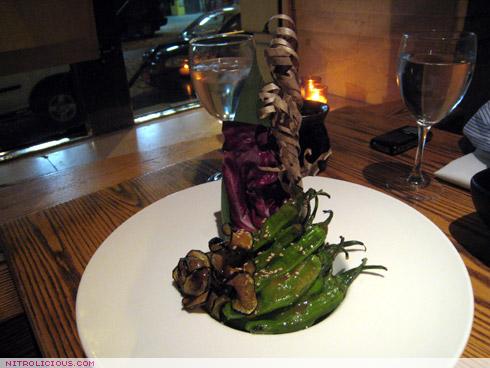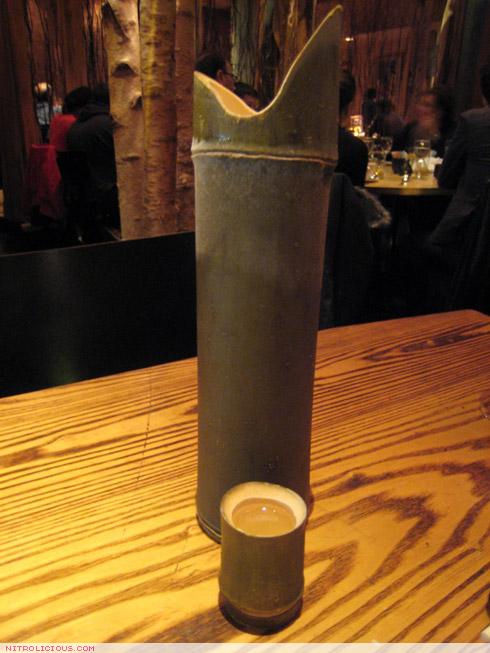 Forgot what kind of Sake this was, I really like the presentation of it! I wanted to take the cup home but my bro tells me it dies after awhile (turns brown).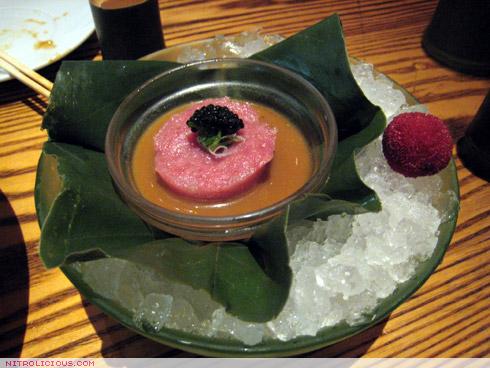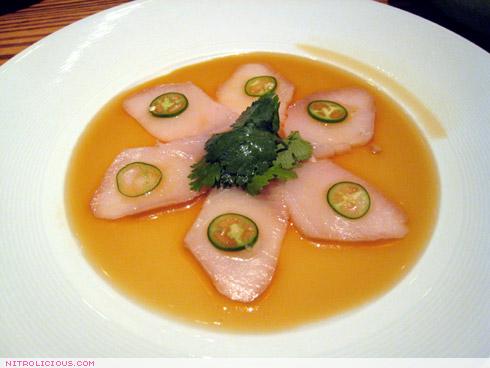 Fresh Yellowtail Sashimi with Jalapeno $18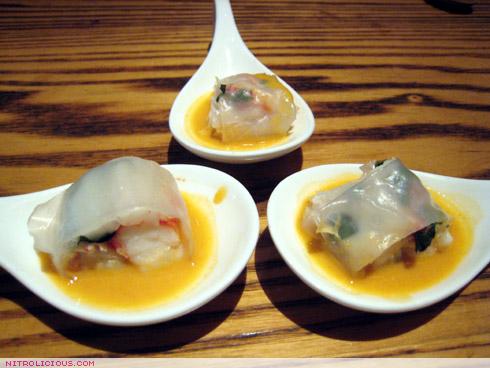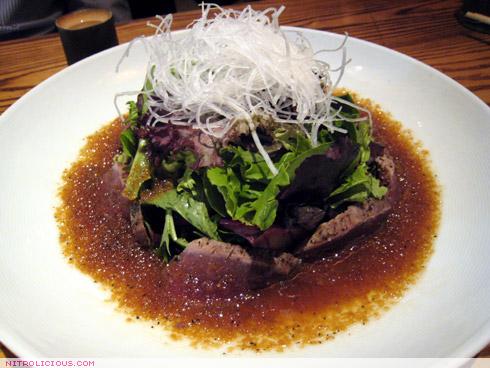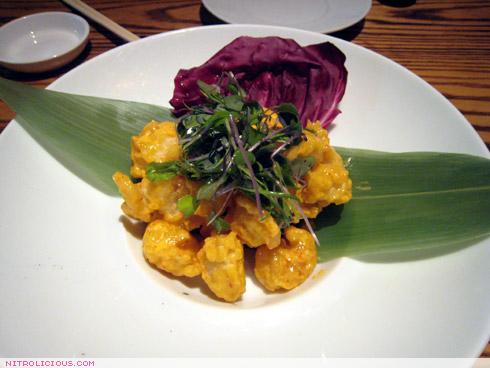 Shrimp and Lobster with Spicy Lemon Sauce $34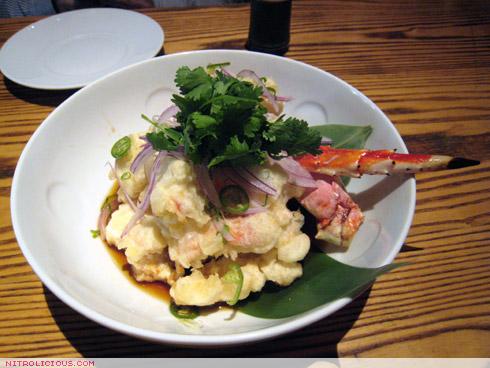 King Crab Tempura – Whoa, amazing! *This was a special*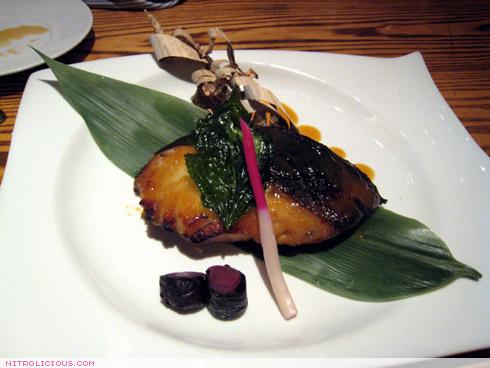 Chilean Sea Bass with Black Bean Sauce $28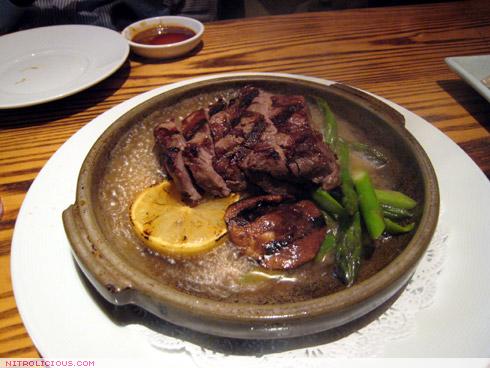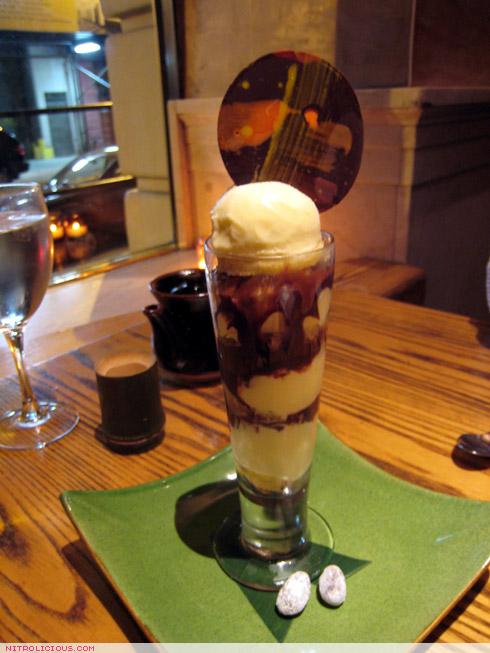 Japanese Beer Ice Cream Parfait $8
Bittersweet Valrhona chocolate sauce and almond praline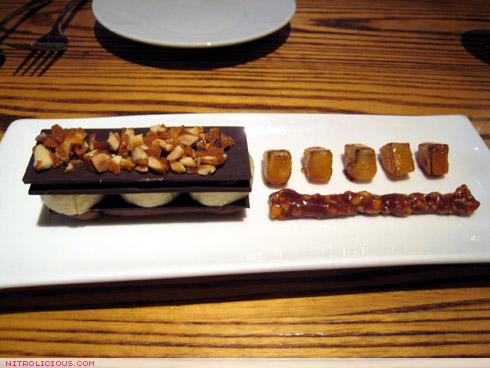 Chocolate, Peanut Butter and Banana $9
Chocolate mousse, peanut butter cream, caramelized bananas and peanut miso caramel
—
*Once again, can't remember all the dishes…I'll have my bro help me when I get home.*
Categories: eats
Tags: