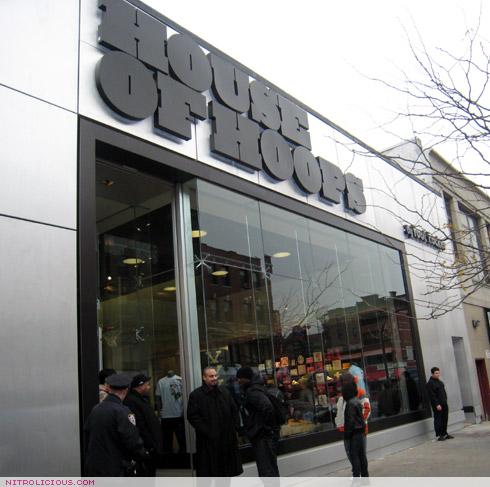 House of Hoops by Foot Locker
268 West 125th Street
(btwn Adam Clyton Powell and Frederick Douglas Blvd.)
New York, NY 10027
Nike and Foot Locker has joined forces and opened the doors to House of Hoops by Foot Locker on Harlem's 125th Street, a first-of-its-kind basketball retail experience with Nike, Jordan Brand and Converse exclusively under one roof. Last week, I went along with Freshness to check out the House of Hoops by Foot Locker press preview, the spot is dope – a one stop shop for the family (men's, women's and kid's kicks available) and even if you don't want to shop you can go chill there.
"House of Hoops is a hub for all things basketball and a new home for consumers who live and breathe the game," said Charlie Denson, President of the Nike Brand. "It's the ultimate basketball store. House of Hoops offers a stellar line-up of performance and basketball inspired footwear, apparel and equipment from the game's biggest names, meeting the needs of the every day player."
More pics and info after the jump…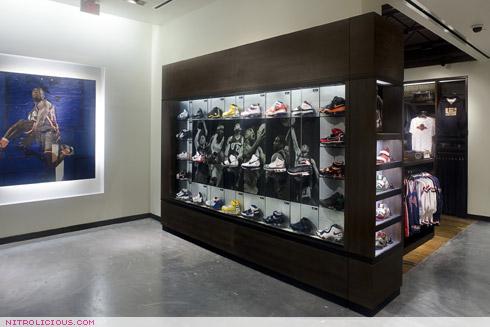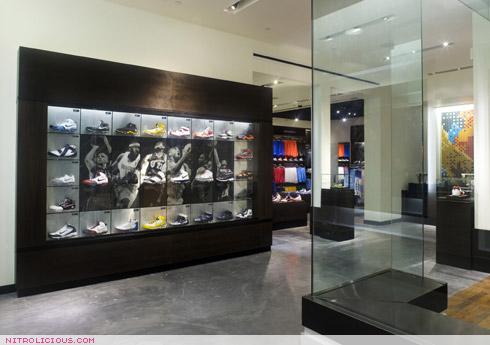 As the ultimate consumer experience, House of Hoops flagship stores will feature basketball product available nowhere else in the U.S., including coveted player exclusive footwear. These limited edition personalized performance shoes include the embellishments that All-Star players like Kobe Bryant, Jason Kidd and rookie Kevin Durant have on the shoes they lace up on court each night. These styles will be made available for the first time at House of Hoops. Other limited edition styles will also be offered, such as the China-specific colorways created for LeBron James and Dwyane Wade.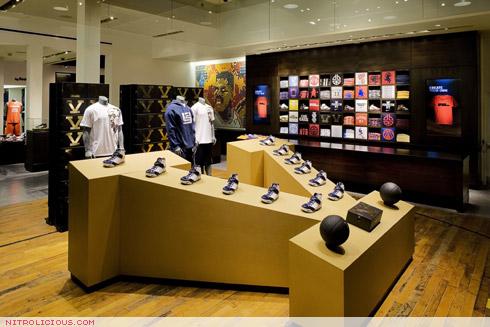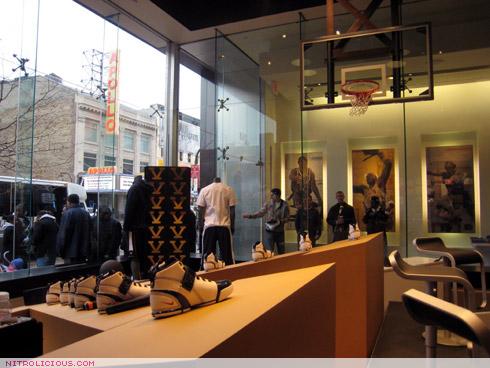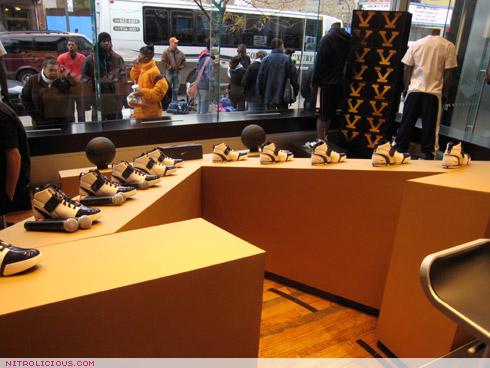 "House of Hoops will be the destination of choice for the basketball players who love the game and want access to the best product for on and off the court," said Matthew D. Serra, Chairman and Chief Executive Officer of Foot Locker, Inc.  "It provides a fantastic growth opportunity in a category where we have had a long track record of success and paves the way for a bright future."
At House of Hoops, the Hoops Essentials area gives players the chance to hook up their look from head to toe in the colors of their choice. The VIP Area allows them to read magazines, or check out commercials and behind the scenes interviews with top players—all from leather chairs in front of a 65-inch TV screen. House of Hoops also introduces the Scorer's Table, with special touches like customized t-shirts and a specialized electronic community board with a ticker posting real-time scores from local high school basketball games, relevant basketball news, and information about upcoming store events.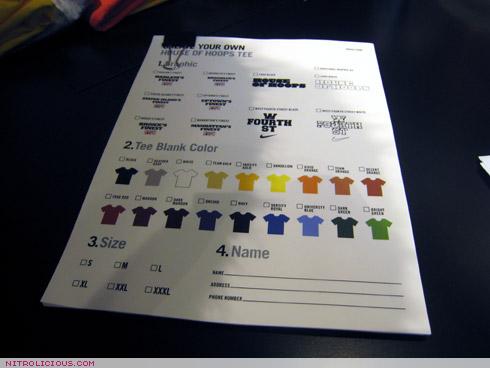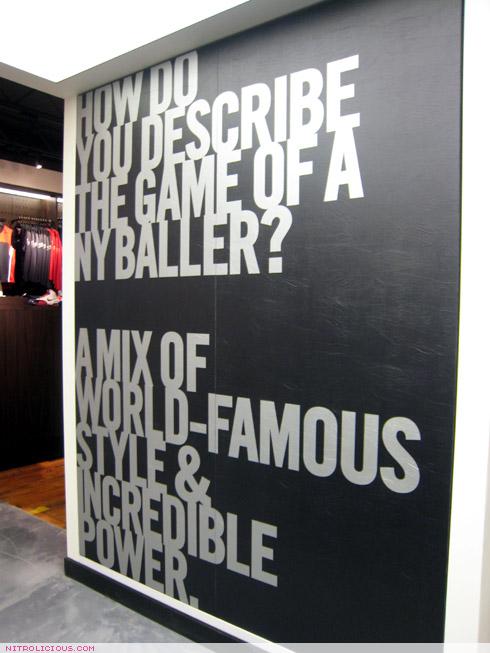 The Harlem location is the first of the up to 50 House of Hoops by Foot Locker retail stores Nike and Foot Locker expect to open in the United States over the next three years. It extends a longstanding store-within-a-store concept featuring Nike basketball product at Foot Locker stores nationwide into an elevated stand-alone retail presence. In addition to New York, House of Hoops stores are expected to open in Los Angeles, Chicago, Houston, Las Vegas and other cities nationwide. The stores will be a combination of new and existing Foot Locker locations.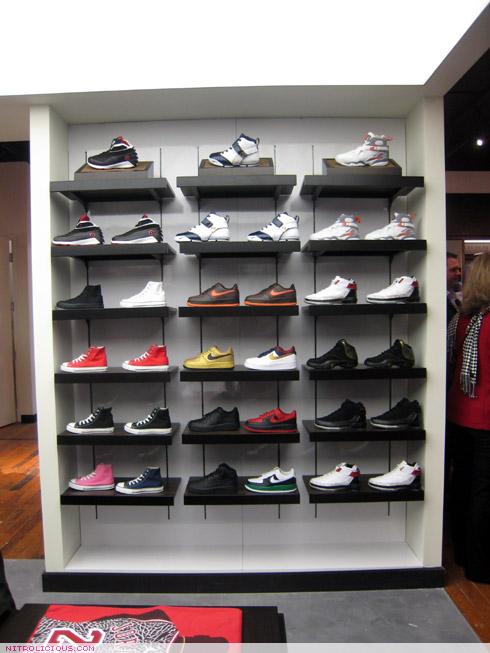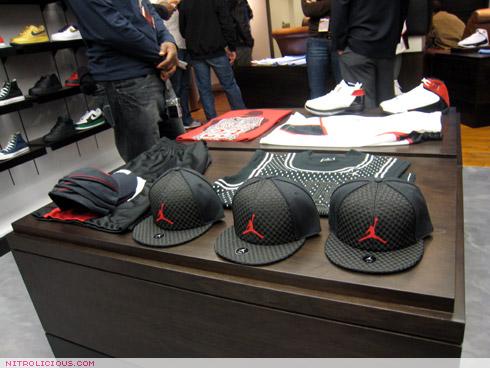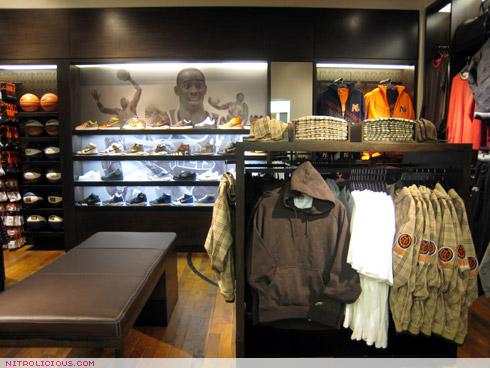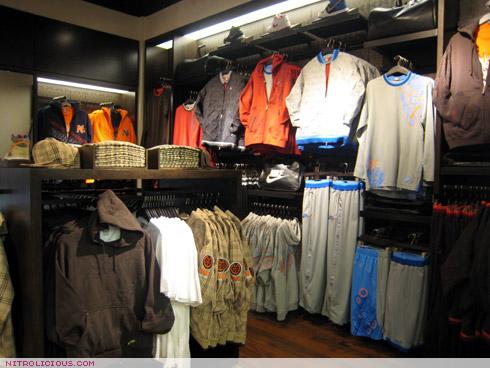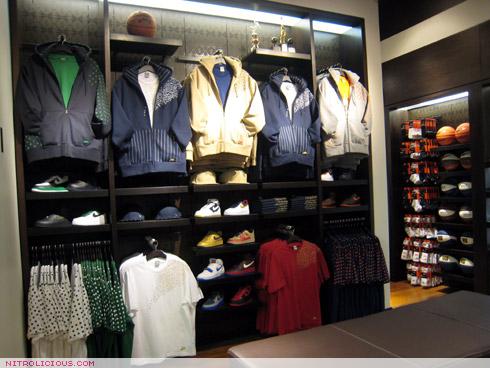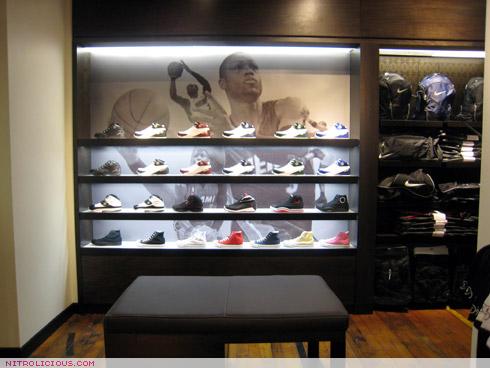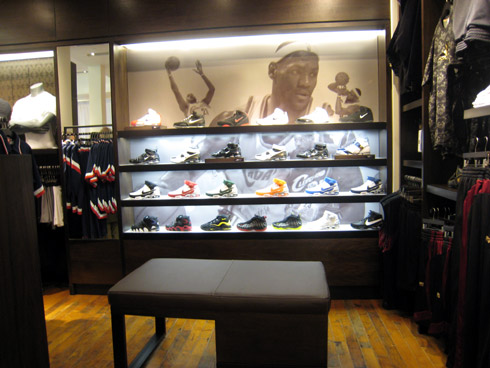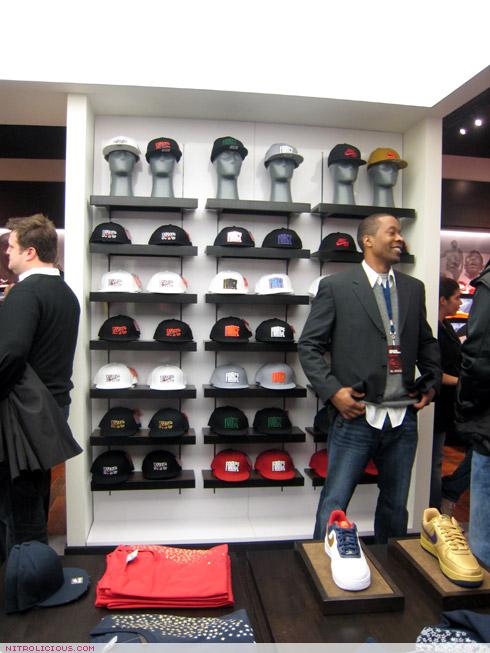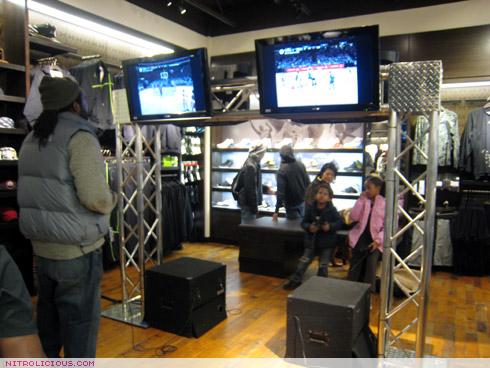 As part of its long-term growth strategy, Nike is investing in both direct and partner retail to create more elevated retail experiences focused on consumers in Nike's six core growth categories— basketball, running, football (soccer), women's fitness, men's training and sport culture. By creating destinations that offer performance and lifestyle product exclusively from its three basketball brands, Nike is reinforcing its goals to lead and energize the retail landscape with new concepts.
Categories: kicks shopping streetwear
Tags: