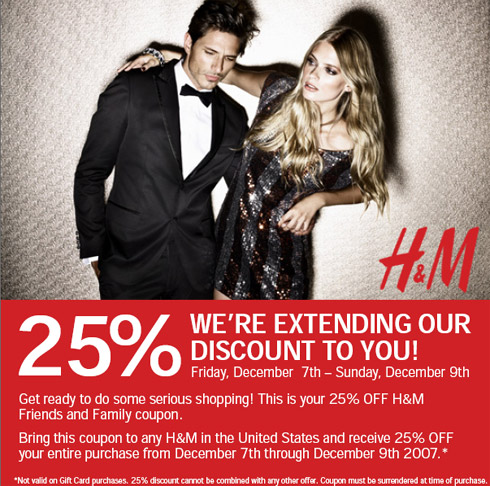 With all these Friends & Family, Black Friday and discounts going on this is the one of the few that I'm interested in. Of course I jump to joy everytime H&M offers their Friends & Family discount, how can I resist? I'll hold my shopping sprees till December! Print the coupon here.
What: H&M Friends and Family
Why: 25% Off your entire purchase
When: Friday, December 7th – Sunday, December 9th
Where: Any H&M in the US – check here for the H&M Store Locator
P.S. H&M is also offering 25% on November 25th, I just need to find my flyer at home to give some details – will update this weekend! Hold on to your shopping urges!
Tags: