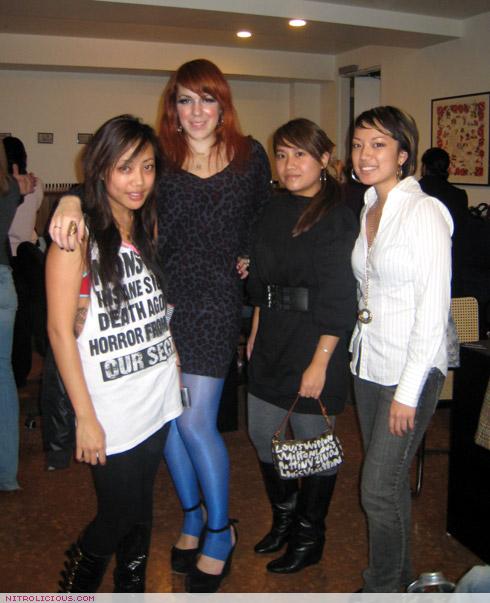 Jessica Tong, Kerin Rose, me & Jessica Gueco aka Yoshi @ Valley
I stopped by Valley to check out the MadeMe spring preview with Jessica (Fatlace) yesterday and got my nails did (courtesy of Valley / thanks Kristy!). Liz (The Goods!/M.I.S.S. Crew) was there for a min too, hopefully she didn't miss her flight back to SF (thanks for the M.I.S.S. Crew x Nails Did Tee) – it was good seeing ya! Leah (MTTM), Rob (ALIFE) and their precious baby Kier was there too – Kier is soooooooo cute! Also, met Erin Magee, designer of MadeMe – she totally reminded me of Erin Fetherston (her collection with Target is super cute, don't miss out on it!) with her blonde fringed hair. The MadeMe spring collection is fun and funky!
And finally I got to meet Jessica Tong (Vintage Spots) and Kerin Rose (DIY), it was great meeting you guys – we all went to eat at Nam Son afterwards! Peep the pics after the jump…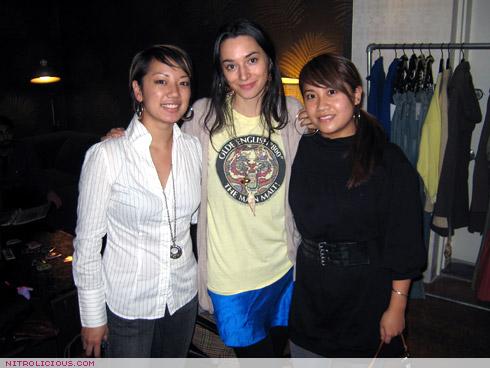 Jessica, Liz & me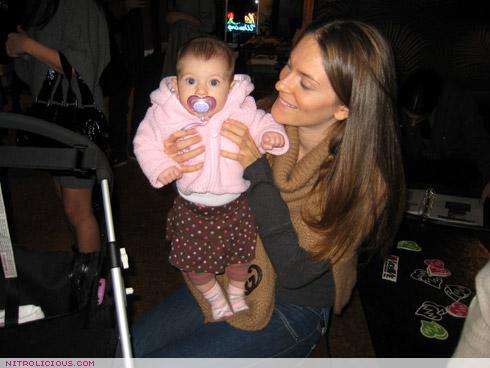 Baby Kier took the spotlight away from mommie Leah!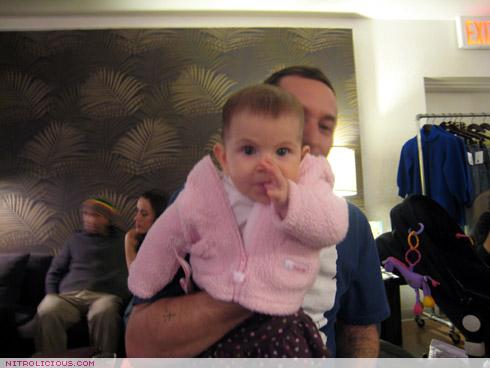 This is the cutest pic ~ Daddy Rob with his precious! She looks like she's saying, "Neh neh neh neh nehhhh" haha!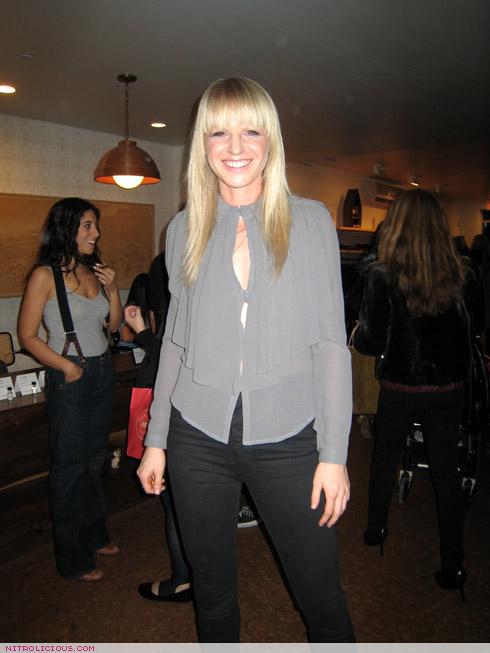 Erin Magee, designer of MadeMe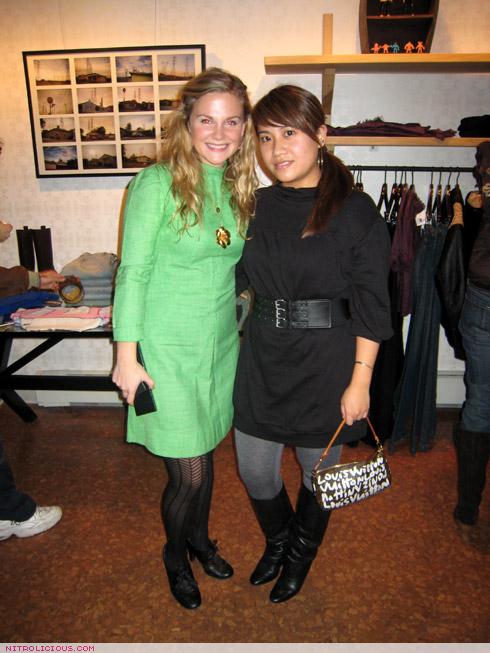 Kristy (Pitch Control) & Me – doesn't she remind you of Kirsten Dunst?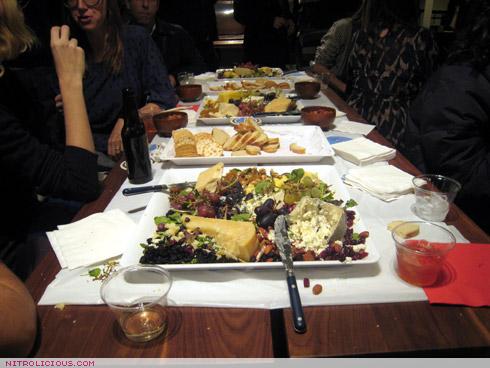 The cheese basically stunk up the whole Valley haha…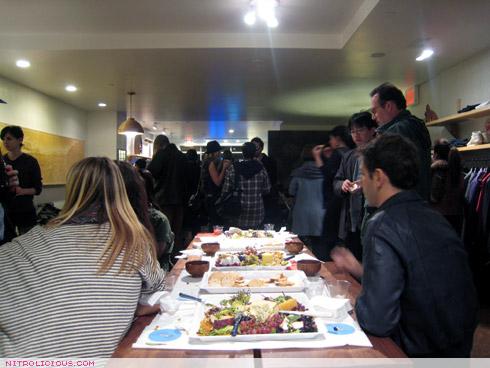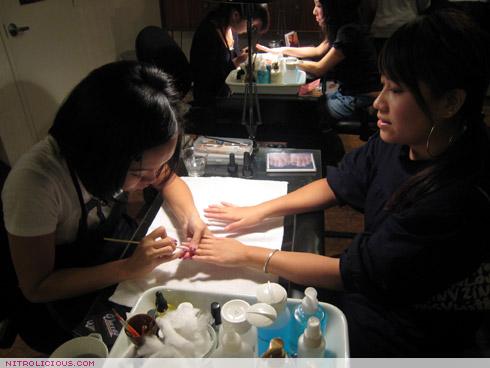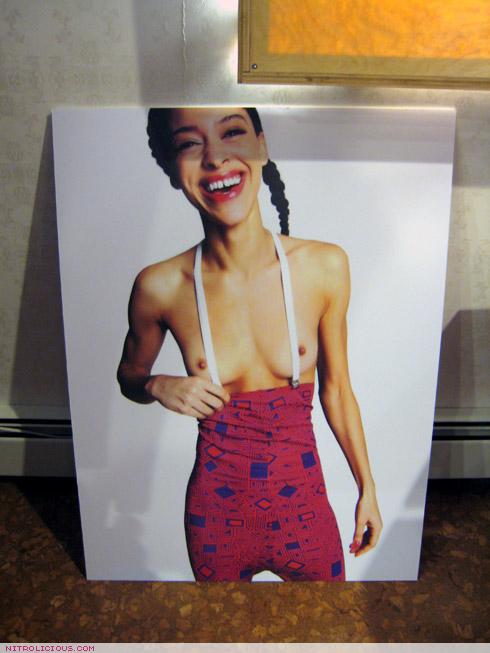 Funny pic hahah…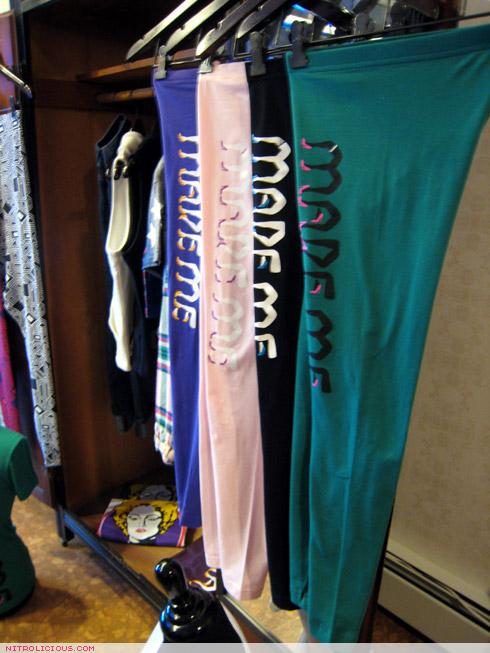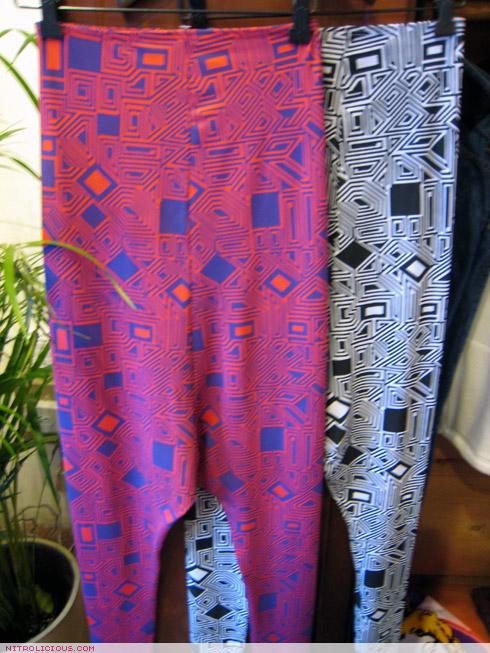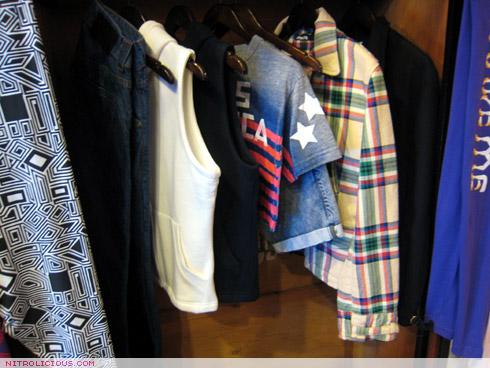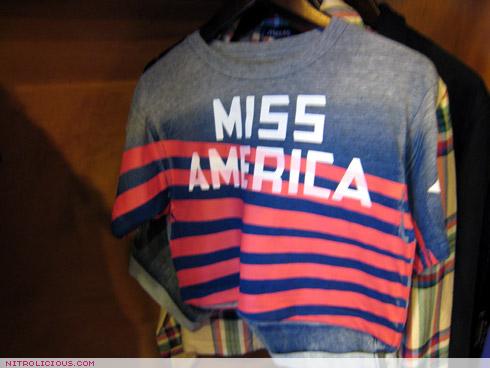 very cute cropped tee!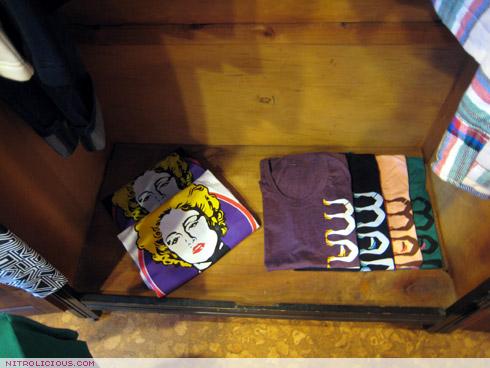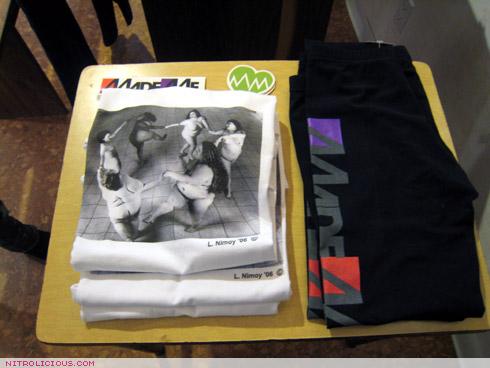 Categories: entertainment/events outfits streetwear
Tags: