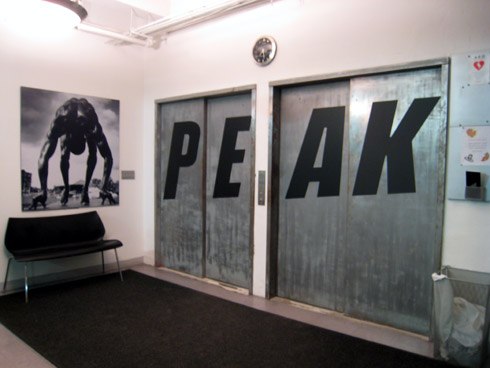 Peak Performance
54 West 21st Street, 8th Floor
New York, Ny 10010
212.229.3670
info@peakperformancenyc.com
Athleticism. Strength. Confidence. Sexiness. Fitness. Vitality. At Peak Performance, New York City's premiere private training facility, looking good isn't just a mindset; it's a way of life. Nestled in a 10,000 square foot sun-drenched loft high above the streets of Manhattan, Peak Performance takes fitness back to the basics…with forward-thinking motion. The experts at Peak Performance have distilled fitness down to it's simplest, purest form – reconnecting people to their bodies and educating them about what their bodies are designed to do: run, jump, climb and lift. Inspired by their life-long dedication to athletic excellence, owners and celebrity trainers Joe Dowdell and Jay Wright have designed a unique environment, emphasizing quality over quantity, ensuring the maximum amount of space per client that sport-specific conditioning and athletic training demand. Pioneering the most innovative tools and equipment in the industry, Peak Performance offers clients a truly authentic environment, utilizing unorthodox devices such as prowlers, sleds, kettlebells, Power Plates, Woodway Desmo & Force Treadmills and Olympic weightlifting devices, as well as more traditional circuits. 
Last week I was invited to Peak Performance for a comp training session with one of their personal trainers, Jeff Silverman. Being that I haven't worked out for a hot min (except for one class of Bikram Yoga a few weeks ago), I was in bad shape. I've been seeking a gym to join and this was the perfect time to test the waters there, I brought my big Jeannie with me to give me motivation – she will push me. The facility was great and Jeff was a good trainer but I think he worked me a bit too hard (he knew I didn't work out for a long time). The next day I was in pain, my inner thighs were aching so much that I could barely walk – it took 4 1/2 days to recover (same for Jeannie). Other than that, if I built up my stamina I think the routine is good and the results will show rapidly. I really enjoyed the kettle bell exercise he taught us, I will def go back to take kettle bell classes! Courtesy of Peak Performance / PWC.
More pics and info after the jump…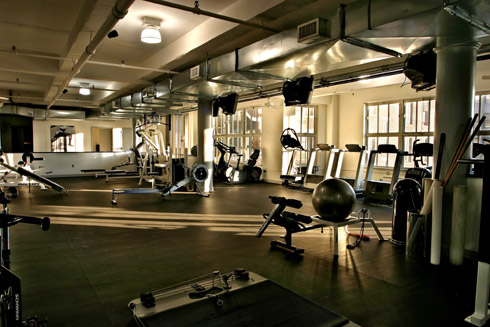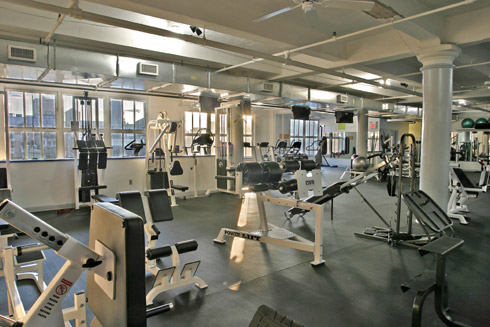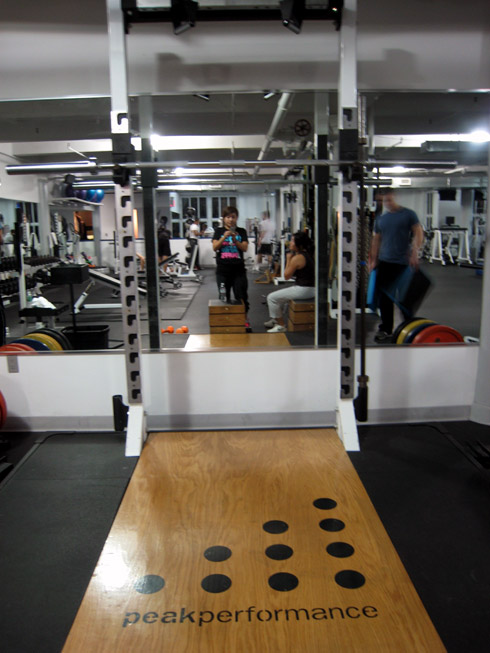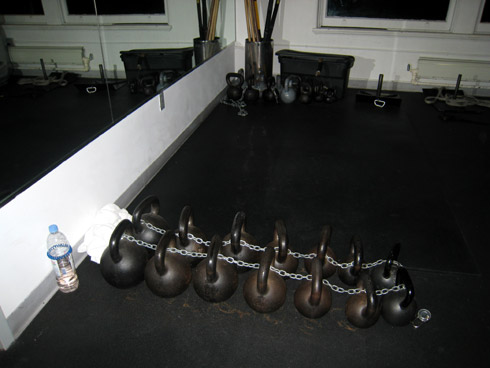 Kettle Bells!
Clients are guided through a personalized routine by top-notch trainers, many former athletes themselves, who integrate traditional strength training with techniques employed by professional athletes to enhance speed, power and flexibility.  The team at Peak Performance is experienced, inspiring and extremely well educated – all trainers are required to have a minimum of 1,000 hours of practical experience. The combination of the revolutionary facility paired with some of the best trainers in the world has helped elevate Peak Performance to the forefront of the fitness industry. As the leaders in a new standard for fitness professionals, Peak Performance also offers an elite Institute For Continuing Education, including bi-monthly workshops, seminars and certification courses. Open to all trainers in the industry, attendees often travel from across the country to attend Peak Performance courses. At Peak Performance, it is about a commitment to excellence – and that extends to each and every client.  In fact, a virtual who's who of the worlds of entertainment, media and finance have reached their peak shape, thanks to the experts at Peak Performance. The results speak for themselves.
In the evolution of the fitness industry, Peak Performance truly has raised the bar as to what a fitness facility should be.  The difference starts here.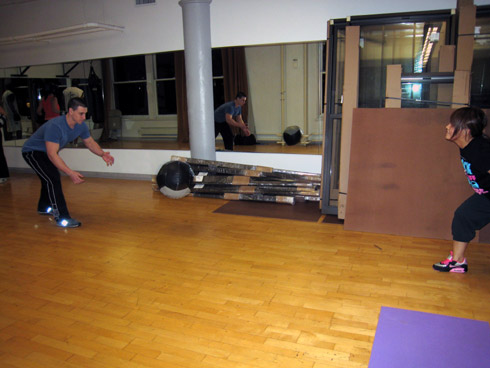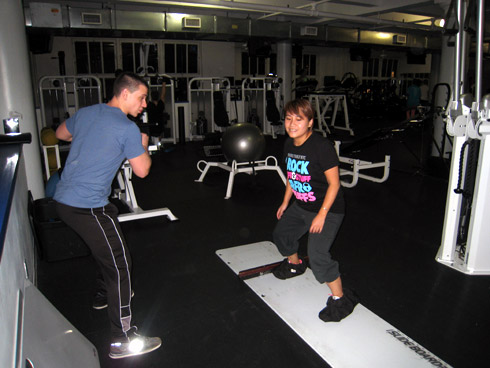 This exercise was like iceskating, I think this killed my inner thights on top of the squats and lunges haha! It was fun tho!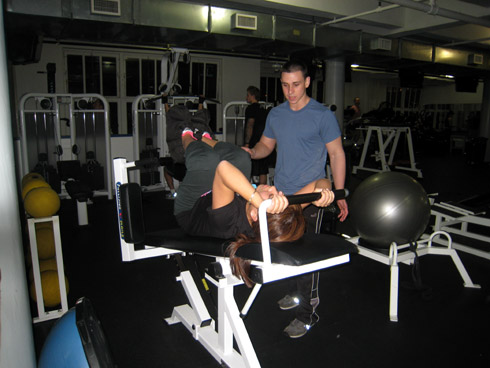 Jeffrey Silverman is a professional Strength & Conditioning Coach with over four years of experience.  He is a certified personal trainer (CPT) by the National Academy of Sports Medicine (NASM) and specializes in Pre/Post Natal Fitness, Olympic Weightlifting, Russian Kettlebells and Kickboxing.  His clients range from those looking to achieve the highest level of health and fitness to competitive athletes interested in improving their performance in a particular sport.  As a competitive athlete himself in soccer, Jeffrey's knowledge in proper training modalities are evident in the results achieved by those who train with him. 
As a key member of the Peak Performance training team, Silverman specializes in physical transformation, body composition and performance enhancement with his clients.  As a Russian Kettlebell instructor coached by Kettlebell Concepts, Jeffrey uses the knowledge gained as a tool for overall conditioning, especially with competitive Olympic weightlifters. 
Jeffrey's excellent program designing skills and no-nonsense approach to fitness have allowed his clients to achieve levels of performance they thought were out of their reach.
Certifications:
National Academy Of Sports Medicine- CPT, Pre-natal Certified
National Strength and Conditioning Association-CPT
Kettle Bell Concepts- Kettle bell Instructor
International Sports and Conditioning Association- Kickbox Instructor
USA WeightLifting- Sports conditioning Coach
Peak Performance is open Monday – Thursday: 6 AM – 9:30 PM; Friday: 6 AM – 8:30 PM; Saturday: 8 AM – 6 PM; Sunday: 11 AM – 6 PM. For more info, check www.peakperformancenyc.com.
Categories: beauty features/interviews
Tags: