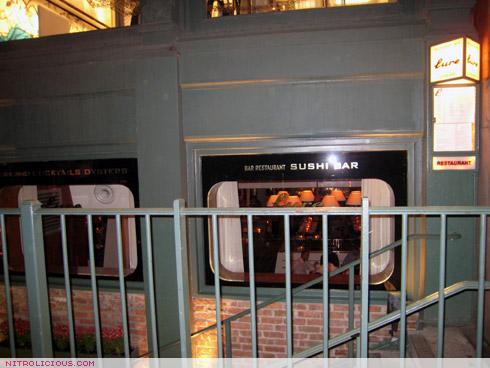 Lure Fishbar
142 Mercer
New York, NY 10012
212.431.7676
The Scene
Beige banquettes, dark blue accents and a ribbed ceiling set a seafaring tone; round fixtures and copper accents further the cruise-ship vibe. The space draws a similarly showy crowd. The attractive staff looks good, but can be stretched too thin.
The Food
It's a modern take on the old, big-time seafood house. Mom can have her shrimp cocktail and Dad can dig into a heavenly bowl of clam chowder, bearing tender whole clams and bits of bacon. Both can enjoy treats from the sushi bar. Trendier palates will swoon over gorgeous strips of raw black bass topped with shredded jicama, ginger and plum-wine gelee; red snapper with a martini-like topping of olives, lime and red-chili flakes; and foie gras and tuna, skewered and topped with pineapple. Among the entrees, best is the swordfish, sliced atop sweet roasted tomatoes and drizzled with soy-ginger marinade. – Citysearch
Everytime I shopped in Soho I would passby this restaurant, long before it was Lure Fishbar (it used to be Canteena or something like that). I never paid much attention to it, so lil that I didn't even notice that it has changed to Lure Fishbar until Jeannie suggested to go to this spot for her belated b'day dinner. The place is pretty nicely designed, its like you're dining in a cruise-ship…very contemporary! The place gets really packed after 7:30pm even on a weekday (remember to make reservations), it can get really noisy too – not that good if you're talking business. The food, service and ambiance was excellent – I loved this spot, will def go back there again! Peep the pics after the jump…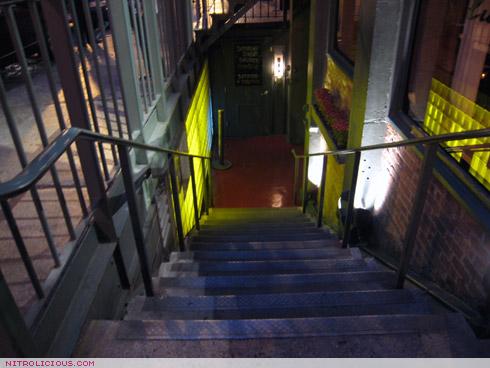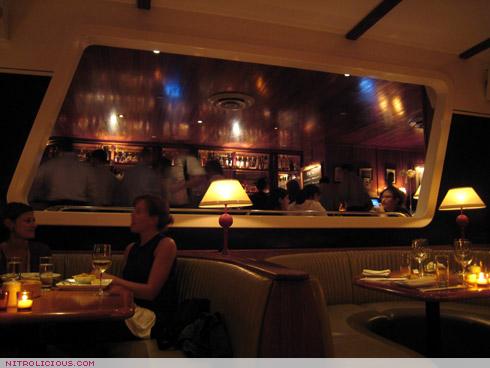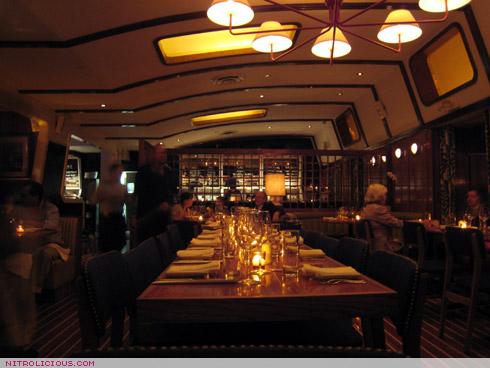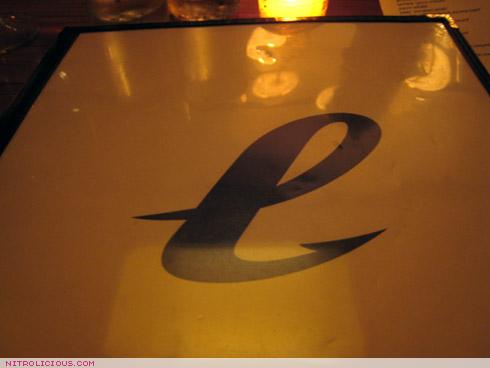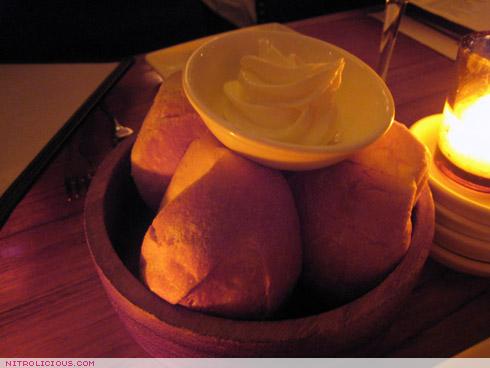 Bread for the table.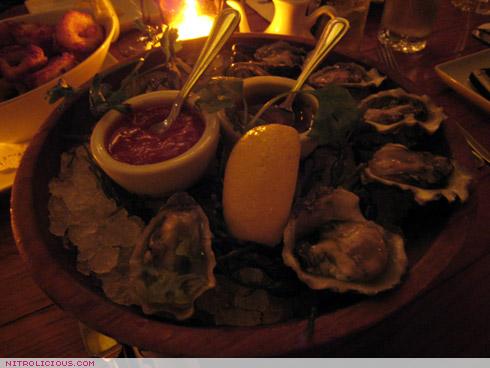 Jeannie: Raw Bar – Kumamoto Oregon $3.00 – Jeannie enjoyed this a lot, I don't eat raw so I can't give any comments haha.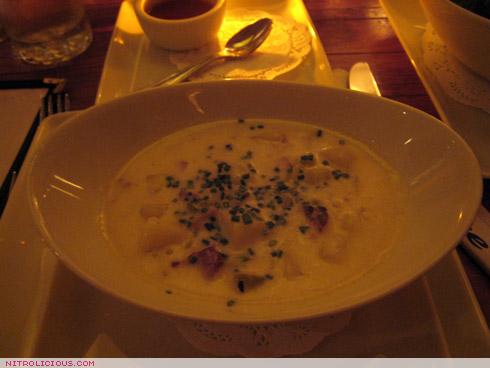 New England Clam Chowder Littleneck Clams / Smoked Bacon $9.00 – Haven't had good clam chowder for a min, this was pretty damn good! It looks small b/c they split it into two for Jeannie and me, we didn't request it but they sorta figured since we (Jeannie and me) got there first – I sorta wanted the whole thing to myself…oops!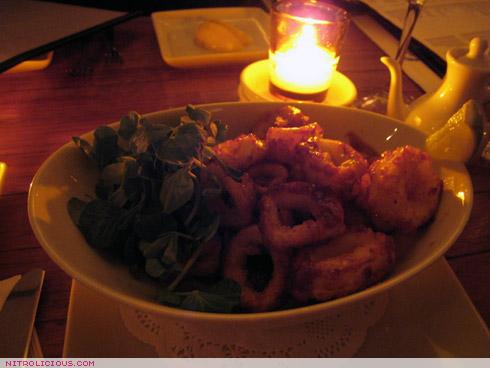 Crispy Calamari Smoked Chili Glaze $12.00 – Pretty damn spicy, but it was good!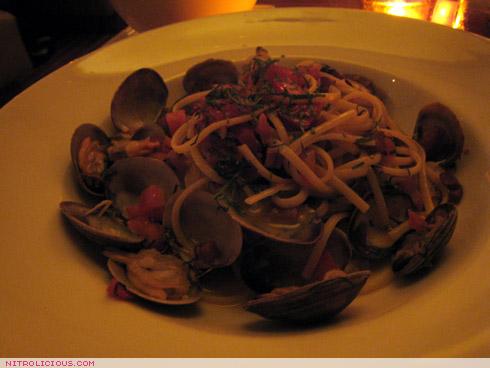 Me: Manilla Clams with Linguini Pancetta / Tomato $22.00 – This dish was really good, I loved it!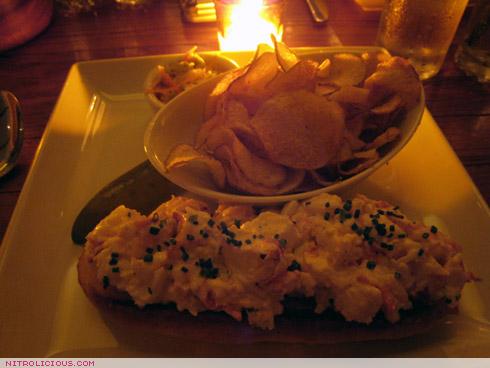 Jeannie & Liwen: Classic Lobster Roll Brioche Roll / Vegetable Slaw / Salt & Vinegar Chips $25 – They each ordered one of these, Jeannie had this before and said it was really good! They both enjoyed it a lot – I LOVED the homemade Salt & Vinegar Chips, I practially ate all of Jeannie's haha!
Categories: eats
Tags: